Both of the previous two official Formula 1 games introduced massive changes to career mode as F1 2019 brought in driver transfers and then F1 2020 added the My Team mode, the ability for F1 drivers to retire and to be replaced by F2 drivers.
By comparison, F1 2021 doesn't have as exciting a change to its career mode (as its new story mode Braking Point is far more scenario mode than career mode), although there is the addition of the department events and the focus rating for each driver that changes depending on their performances in the career mode.
Before you even start a career mode though you'll be presented with a whole new menu of options that weren't in F1 2020. There you can tweak the earning rates of acclaim, resource points and money for both the player and the AI.
Altering resource point and cash earning rates are self-explanatory but why you would want to change the acclaim earning rates isn't immediately obvious, although there is a reason for it.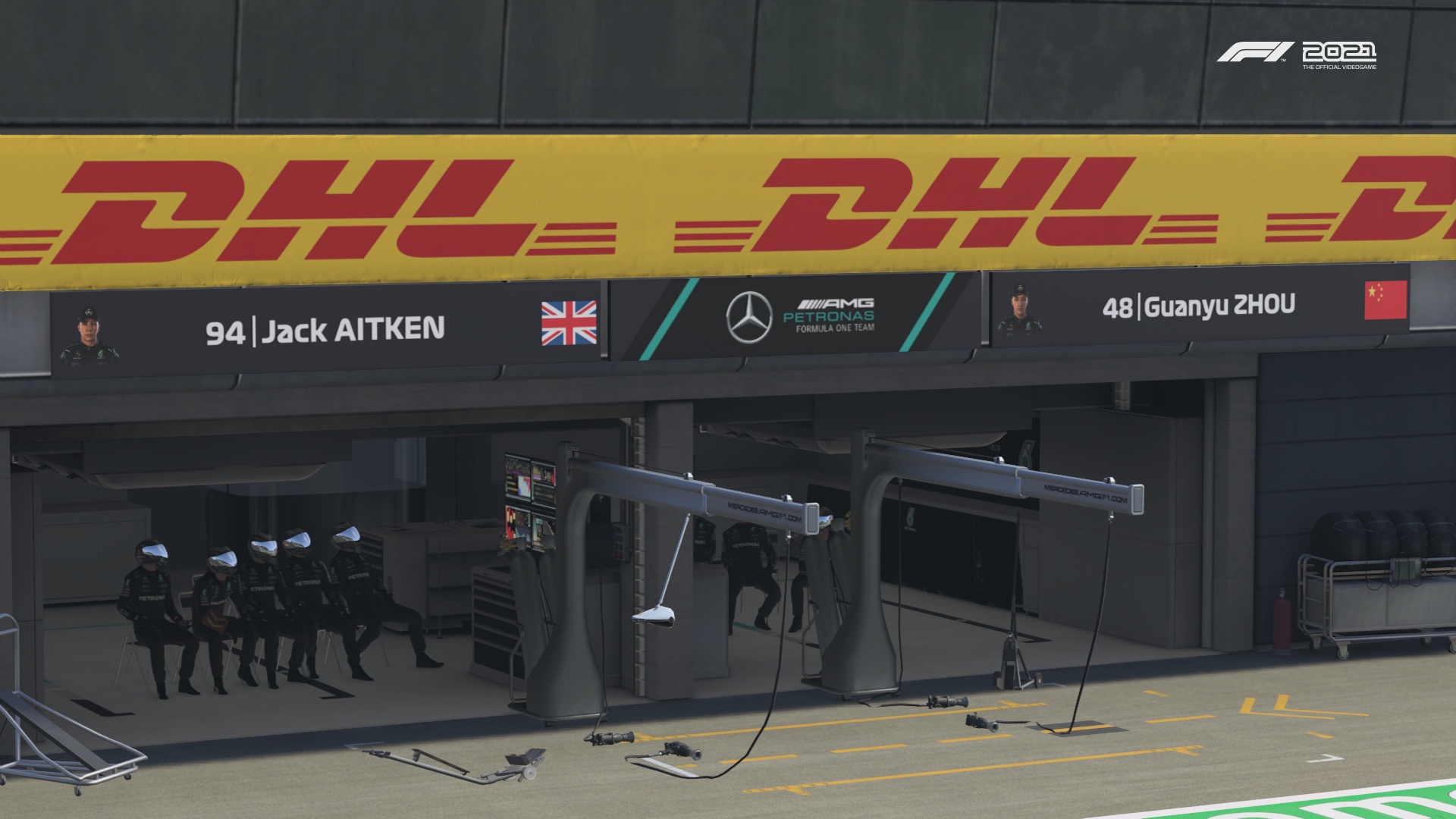 "Some people really want to see the craziest driver moves, drivers moving around on a regular basis and going to teams you really wouldn't expect," senior creative director Lee Mather said.
"Whereas other people expect to see a very regimented, similar experience to Formula 1 and that's another thing you can tweak significantly in the expert settings.
"So for example if you want a driver's acclaim to change quite significantly, which has a major impact on how quickly they move teams, that's another area you can tweak yourself."
To put this theory to the test we ran three different career modes; one with all the settings on default, another with all the earning rates increased and finally another with them all reduced and watched to see what driver transfers occurred in the first five seasons of each game save.
Default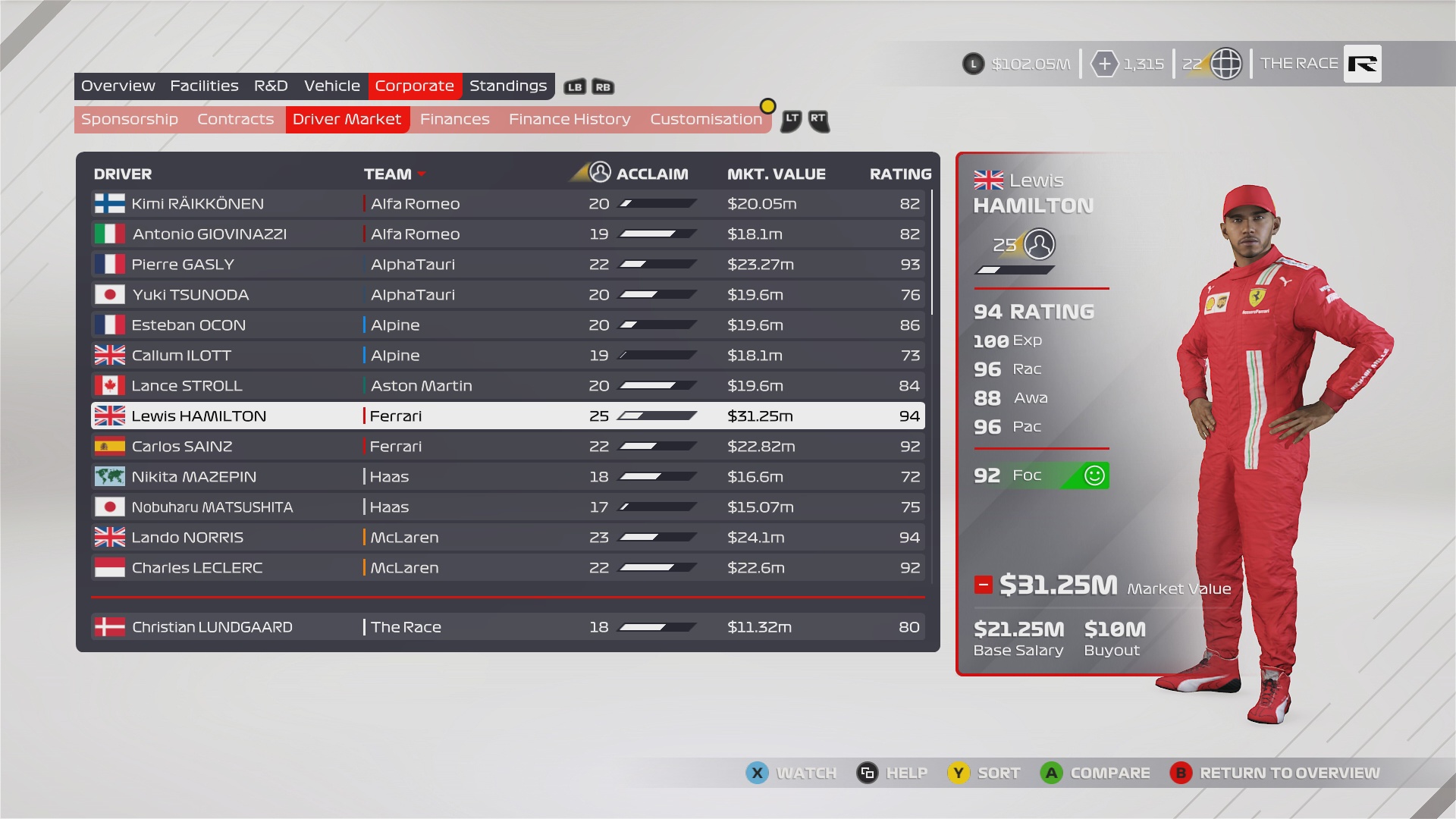 In the very first career mode, which was run with the default career settings, the first change saw Callum Ilott move to Alpine for the start of the second season after Fernando Alonso retired.
One year later Sebastian Vettel retired, which left a seat open at Aston Martin that was filled by Mick Schumacher and then his place at Haas was taken by Nobuharu Matsushita.
It wasn't until the start of the fifth season that we saw some major moves as Daniel Ricciardo left the sport at the end of season four.
Charles Leclerc left Ferrari to join McLaren, which was a perfectly rational move in the context of the career mode since Lando Norris and Ricciardo had both won a drivers' championship with the Woking-based team in this scenario.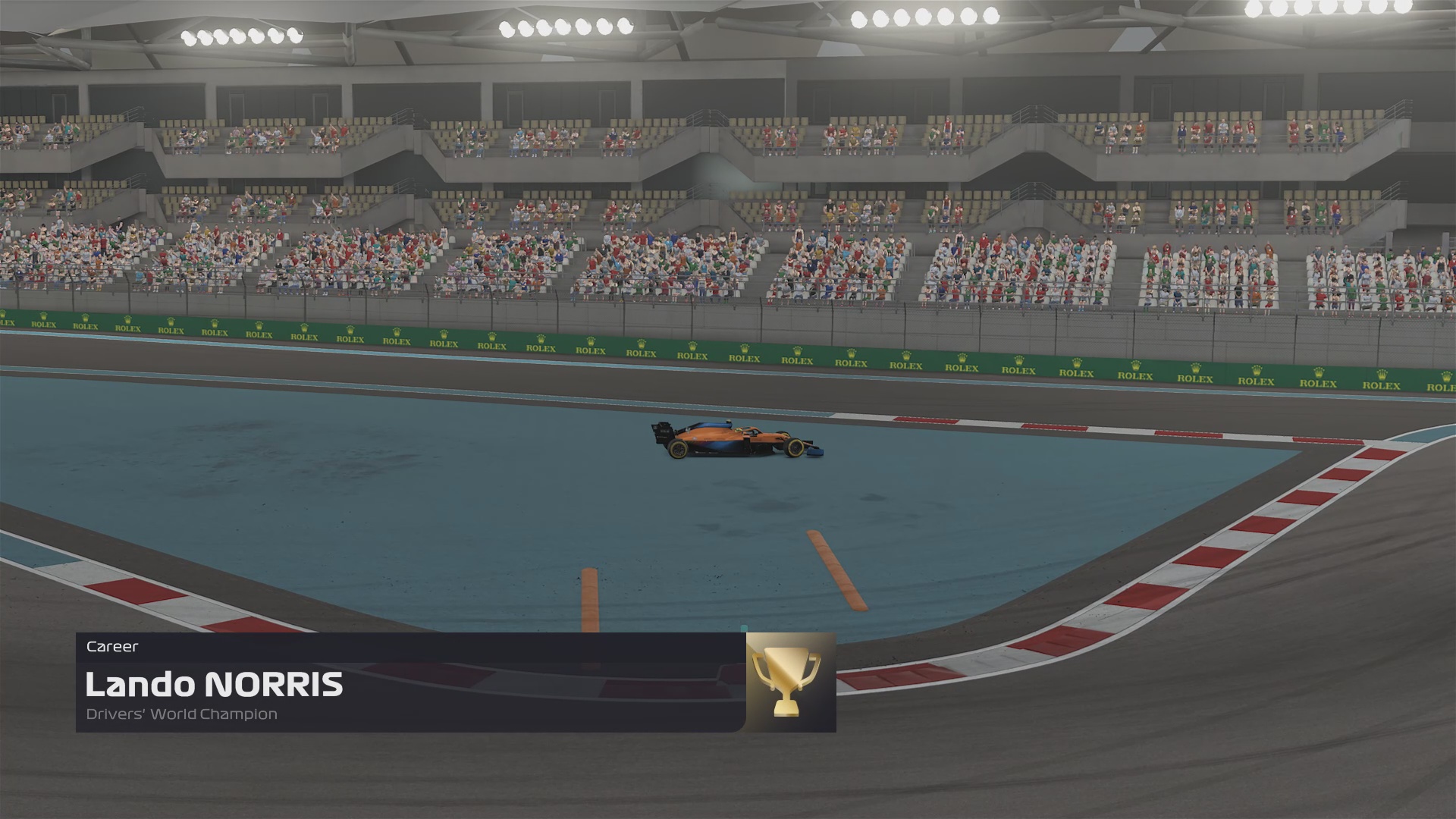 Also, both before and after Leclerc moved, McLaren had a quicker car than Ferrari.
F2 convert Jack Aitken took the vacant seat at Ferrari to make his F1 debut.
Finally, at the end of the fifth season Valtteri Bottas retired, interestingly having just won the drivers' championship, which naturally created a rush for the prized second Mercedes seat.
Bizarrely though that became two Mercedes seats as Lewis Hamilton, at this point in their career the driver with the second-highest overall rating and the highest acclaim rating, left Mercedes to join Ferrari. That's despite Ferrari having a worse car both at the end of the previous season and at the start of this one.
Hamilton swapped seats with Aitken and the second spot at Mercedes was filled by Guanyu Zhou. Given that Mercedes had the best car of any AI-controlled team, it's quite likely that one of them would've gone on to be the drivers' champion that season.
Of course, that begs the question why wouldn't a highly rated driver like Max Verstappen, who at this point had the highest overall of anyone, or even someone like Pierre Gasly, who was the fourth-best driver at that point, join Mercedes?
Or if you reverse the perspective, why wouldn't a team like Mercedes want two low overall F2 drivers instead of highly rated and high acclaim drivers like Verstappen or Gasly or Norris or George Russell?
Regardless of what you do to the acclaim earning rates, those questions never really go away.
Increased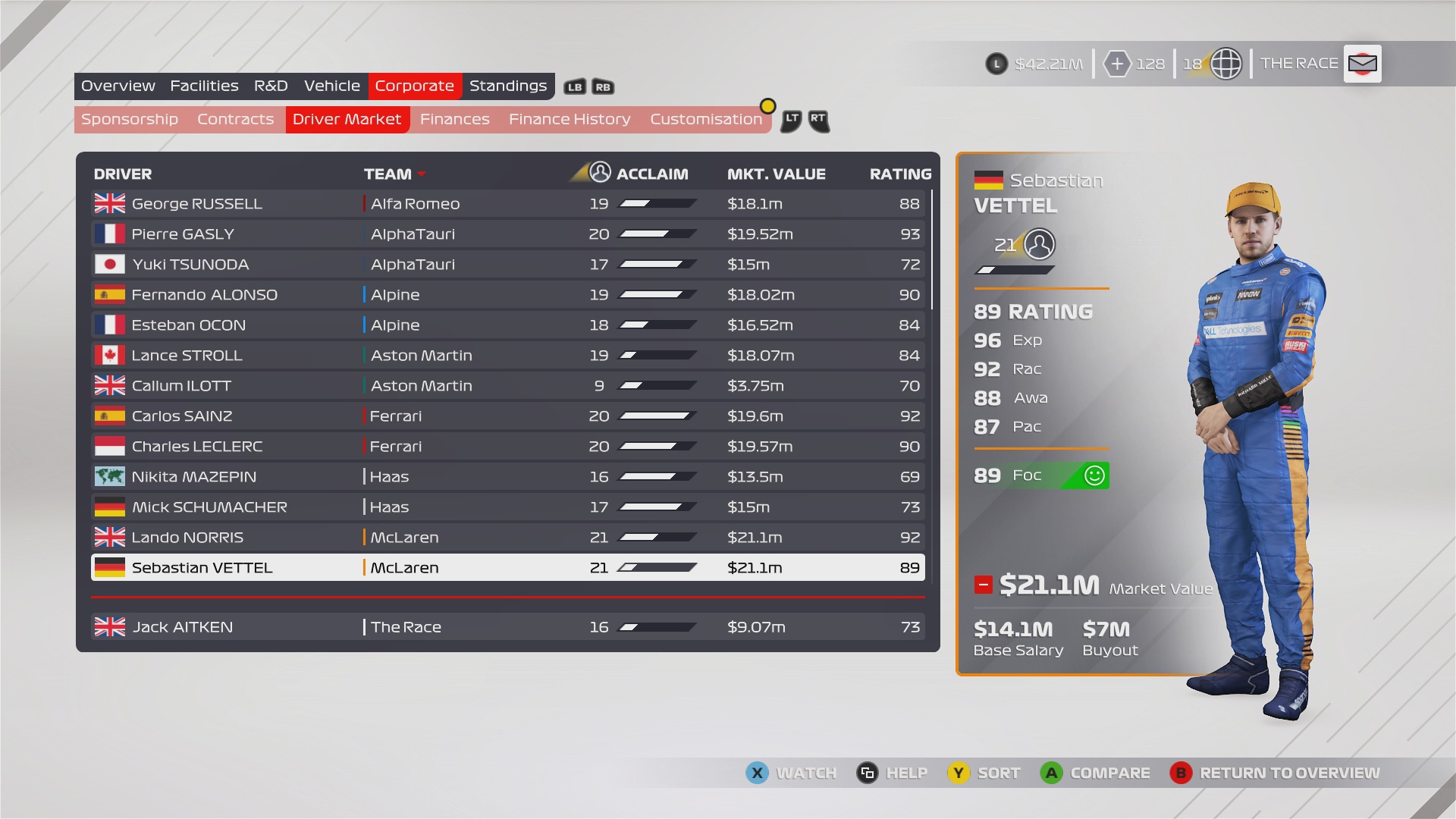 With everything increased this should be by far the craziest career game save of the trio. It started off more excitingly than the default career did as Kimi Raikkonen retired to make way for Russell to join Alfa Romeo, a forwards career move for the Brit even in this game save, and Zhou went to Williams.
Then at the end of the third season, Bottas retired – which naturally kicked off a rush for a place at Mercedes. This time though it was Ricciardo who jumped at the chance to join the team.
The Aussie actually went on to comfortably win the drivers' championship that year whereas his team-mate Hamilton didn't even take the runner-up spot as he was pipped to that by Leclerc in the Ferrari.
Aside from Ricciardo joining Mercedes, Vettel went to McLaren and Aston Martin took on Ilott to replace Vettel.
The final change to occur within five seasons was that Antonio Giovinazzi retired at the end of the fourth season and so Alfa Romeo signed Matsushita as a replacement.
Reduced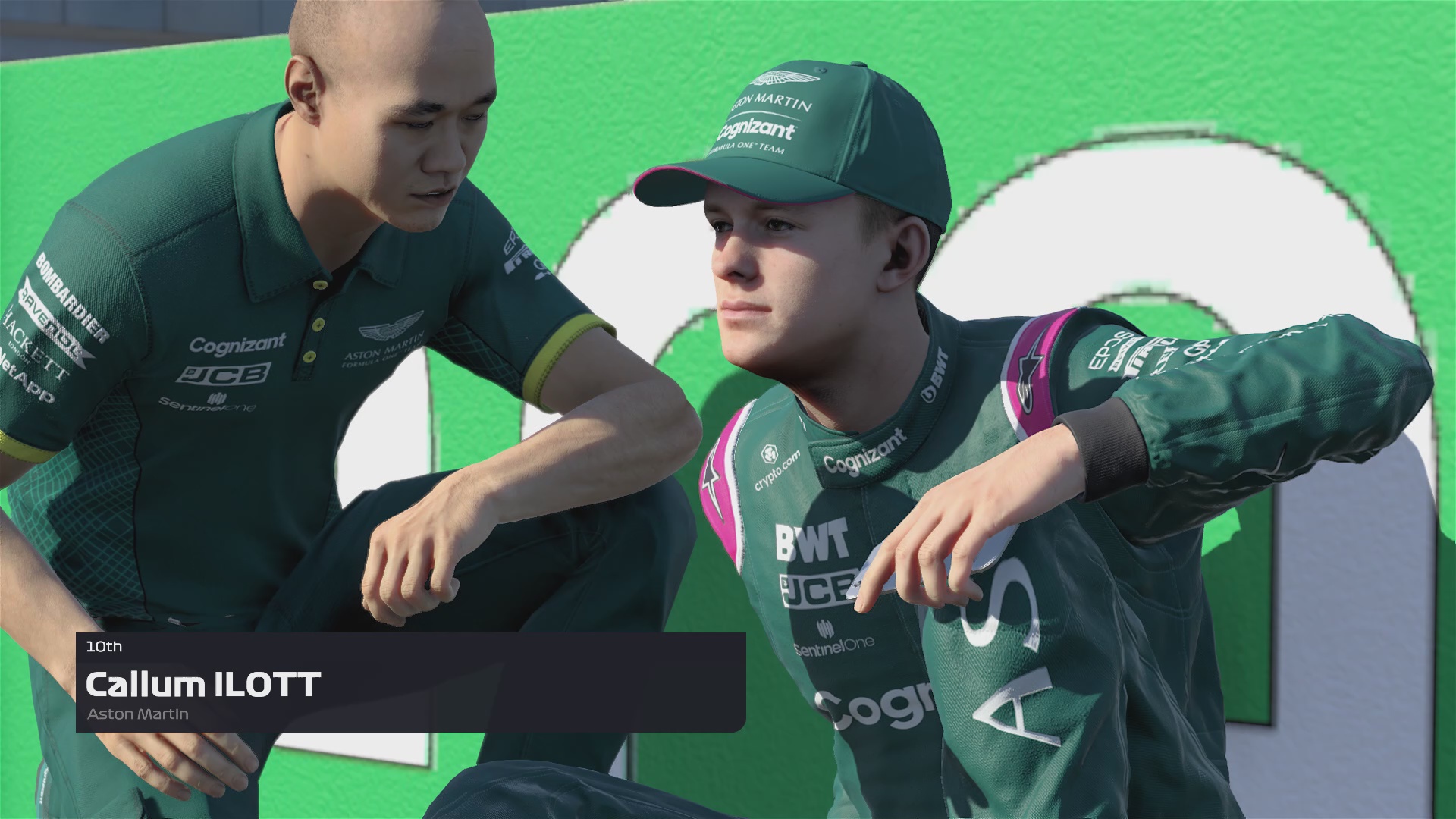 On paper, reducing the acclaim earning rates means that the status quo should be maintained for longer. That turned out not to be the case as the unlikely event of two drivers retiring simultaneously – in this game save Alonso and Raikkonen – occurred, which naturally meant there was a lot of shuffling in the driver line-ups.
Alonso's retirement meant Gasly joined Alpine and Giovinazzi took the now vacant seat at AlphaTauri. Raikkonen and Giovinazzi's departures caused Alfa Romeo to take both Russell and Nicholas Latifi from Williams, which in turn meant Williams had to take on two rookies – F2 drivers Zhou and Luca Ghiotto.
After that point, the driver market died down a lot and all of the remaining bursts of activity in the five-season run involved – of all drivers – Ilott.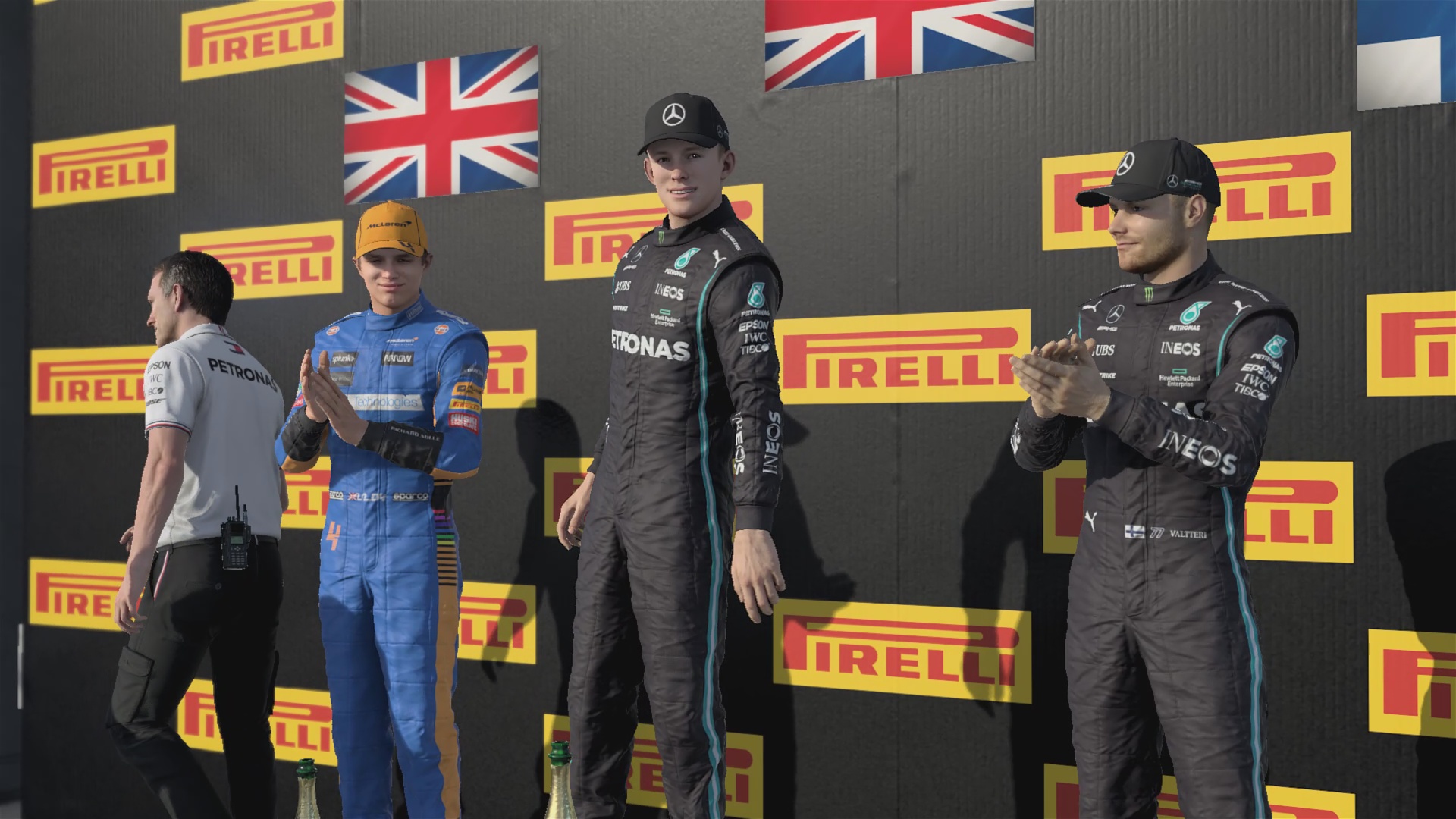 Sergio Perez's retirement at the end of the third season meant Ilott joined Red Bull before being drafted into Mercedes one year later as Hamilton's replacement once he retired. Red Bull brought in another F2 rookie, Christian Lundgaard, to take Ilott's place.
Having failed to win a championship with either team, although he did a claim race win with Mercedes, Ilott then went over to Aston Martin because Vettel left it to take Ricciardo's spot at McLaren after the Aussie left F1 at the end of season five.
Mercedes could've picked from almost anyone to replace Ilott and it chose Sean Gelael, who was one of the lowest-rated F2 drivers in terms of acclaim and his actual performance stats.
SUMMARY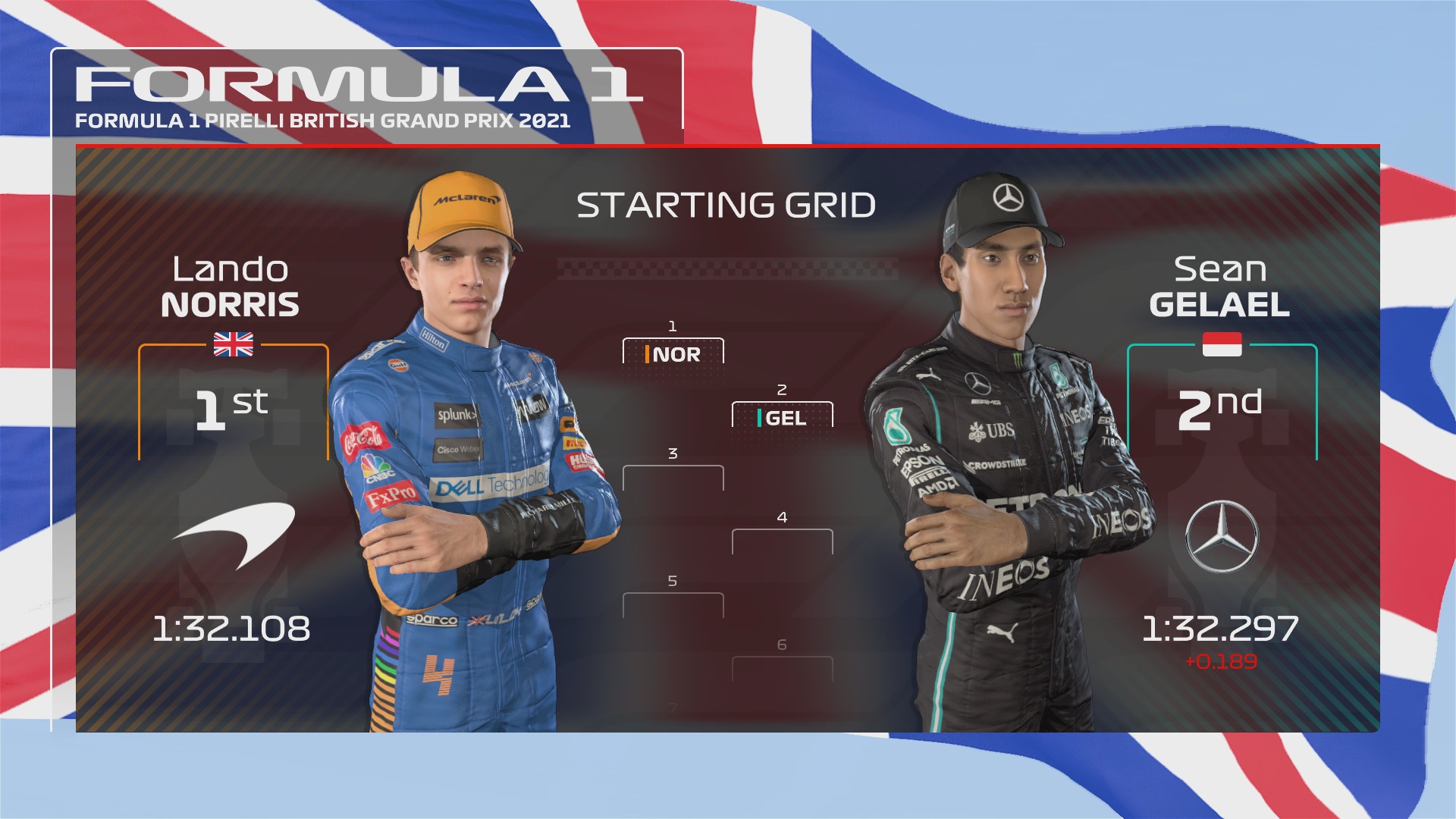 It's difficult to draw any conclusions from those career modes, least of all because it's difficult to understand what the F1 2021's logic is for the driver transfers.
The theory was that the higher acclaim earning rates would mean the drivers' personal acclaim rating would go up faster and so they would be more inclined to switch to a better team. Part of the problem with that is the only time any driver changes occur are when another driver retires, or when you as the player decide to change your team-mate.
The only time an established driver joined Mercedes was in the increased acclaim rate career mode and it was Ricciardo who joined it to replace Bottas, who retired. That's certainly one piece of evidence to prove that the theory is correct.
On the other hand, though, it's remarkable how many similarities there were in the supposedly polar opposite career playthroughs. In both the increased and reduced acclaim game saves Russell joined Alfa Romeo, Zhou joined Williams, Vettel joined McLaren and Ilott at some point raced for Aston Martin.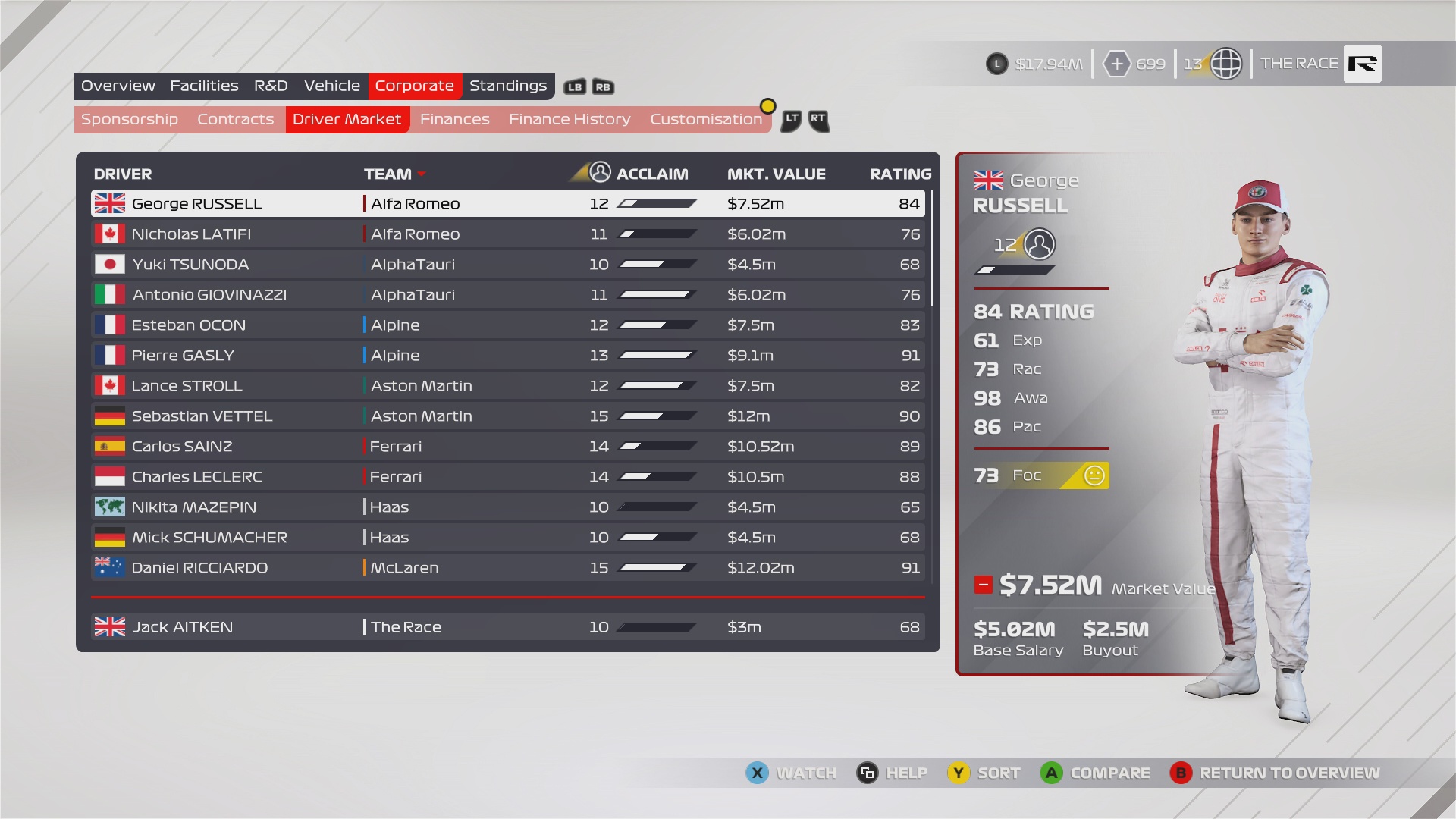 The Vettel move to McLaren is unlikely enough and significant enough to cast some doubt as to just how big a difference is made by changing the acclaim earning rates. Bearing in mind that Vettel starts the career as one of the highest-rated and highest acclaimed drivers in the game.
It's even possible that the only reason Vettel didn't join McLaren in the default career was that he retired at the end of the second season.
Arguably there was an increased reliance on F2 drivers in the reduced acclaim career, but that's forgetting the fact that in the default career Hamilton defied all logic to join Ferrari and that Mercedes took onboard Zhou and Aitken.
In all three career modes though there was a lack of movement by the highest-rated drivers. Hamilton to Ferrari, Ricciardo to Mercedes, as well as both Leclerc and Vettel to McLaren, are the exceptions – and with different amounts of rationality behind those moves.
In a total of 15 seasons across three separate career modes Norris and Verstappen never switched teams. Gasly, another young, high acclaim and overall rated driver only ever moved once and that was to Alpine.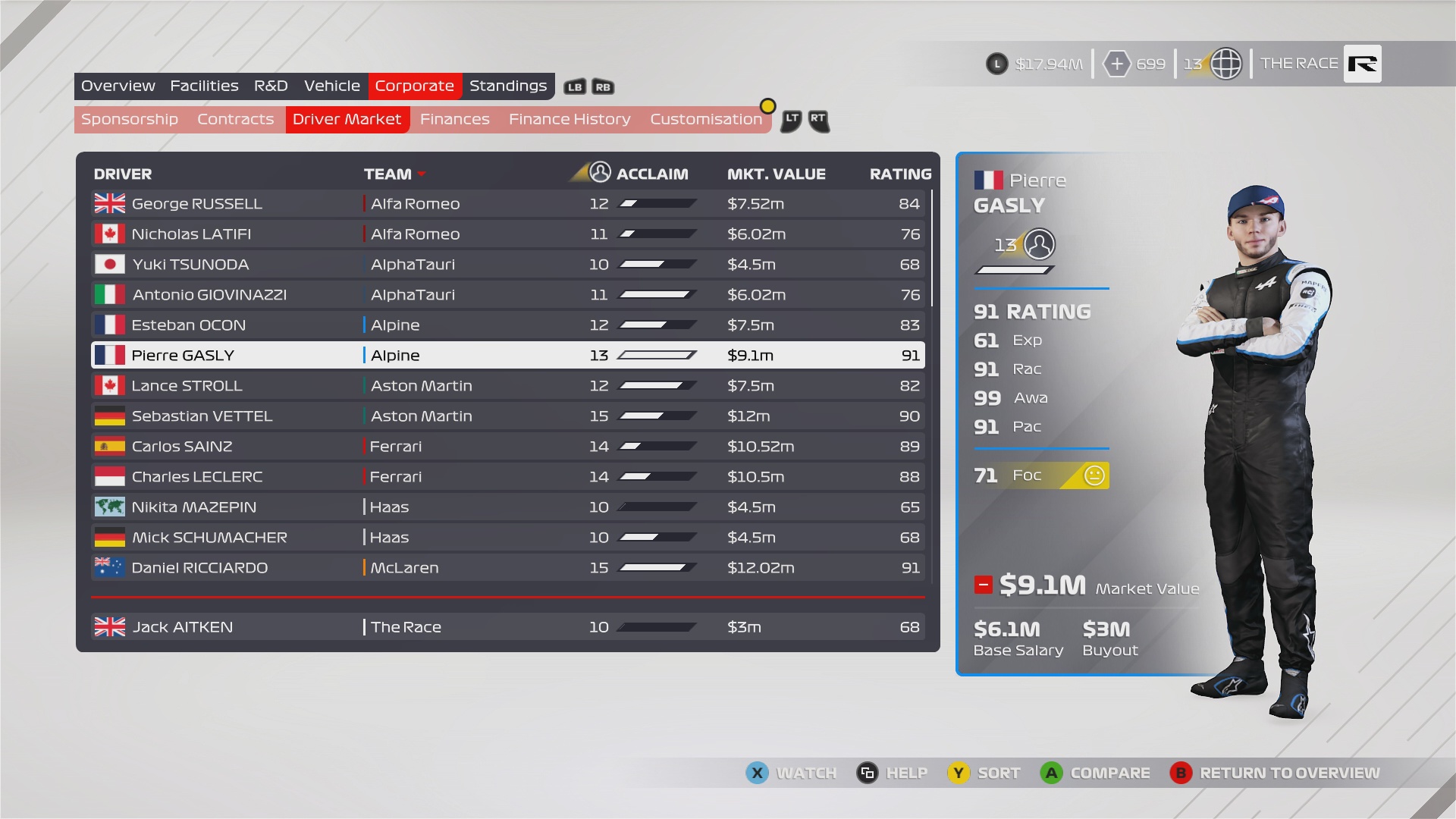 Given their ratings, you would assume that they would be attractive to most teams and their high acclaim would mean they would want to move to a better team, especially Gasly who starts at the midfield AlphaTauri team.
You could make the argument that there would be little reason for Norris and Verstappen to move teams. That would hold true for Norris since it wasn't uncommon for him to win a championship since McLaren often had either the best or second best car on the grid.
Meanwhile Red Bull, beyond the beginning of each career, fairly consistently had a slower car than Mercedes and McLaren. At one point it even had a worse car than Aston Martin. That said, Verstappen did win a drivers' championship with Red Bull during the playthroughs.
But, regardless of the rate at which each driver's acclaim changes, it's hard to see why Verstappen wouldn't want to move to one of the teams that has a quicker car or why a team like Mercedes or McLaren wouldn't take him on instead of a low overall and low acclaim F2 rookie.
Ultimately driver transfers in F1 games are something fans have wanted for a very long time. Now that they're here, it's brilliant but there's clearly plenty of room for improvement – both in terms of logic and variety.