Singapore Grand Prix winner Sergio Perez thinks Formula 1 media made his "rough patch" in recent races into a "lot bigger" problem than it really was and even suggested that could relate to his nationality.
Perez started the 2022 season strongly but has struggled as the RB18's development has increased its rear instability, which has led to fluctuating form but a consistent deficit to Red Bull team-mate Max Verstappen.
He went into the Singapore weekend with just one podium finish in five events, a run in which Verstappen won every grand prix – three of them from seventh, 10th and 14th on the grid.
Verstappen was down the grid again in Singapore because of a nightmare qualifying session but had a difficult race whereas Perez, who qualified second, took the lead at the start and produced a superb drive in tricky conditions to score his second victory of the season.
"This win is really special for me, because I've had a bit of a rough patch in the last few races," said Perez.
"The media in Formula 1 makes it a lot bigger, maybe because I'm just Mexican. And if I'm not two races in a row in the podium, then I'm having the worst season ever and Red Bull should drop me and all that sort of stuff that you get to see.
"It's just nice to get that win. It's not a reminder to anyone of how good I am. But it's just always good to be able to put together this sort of performance."
Perez was right to celebrate what he called "my best performance" in F1.
While he may be guilty of underperforming in qualifying, given the Red Bull was quicker than the Ferrari and Verstappen would almost certainly have been on pole had he finished either of his two laps in Q3, Perez cannot be accused of that in the race itself. He was not lucky, either.
Perez was quick, consistent and avoided significant errors, even when under extreme pressure from Charles Leclerc in the final stint, when the track had dried enough for everybody to be on slacks but was still damp in places and low on grip.
It was an immensely difficult grand prix to thread those things together, as illustrated by major mistakes from the likes of Verstappen and Lewis Hamilton.
Asked why he felt it was his best drive, Perez said: "How intense it was. To keep Charles behind, especially after the restart, when the warm-up was super hard and basically half the track was on the dry side but the other half was good enough for inters and we were on the slick.
"So [it was difficult] not to make a mistake, and control Charles, who was really strong in the early phases. But then the pace I had in the last few laps was really strong."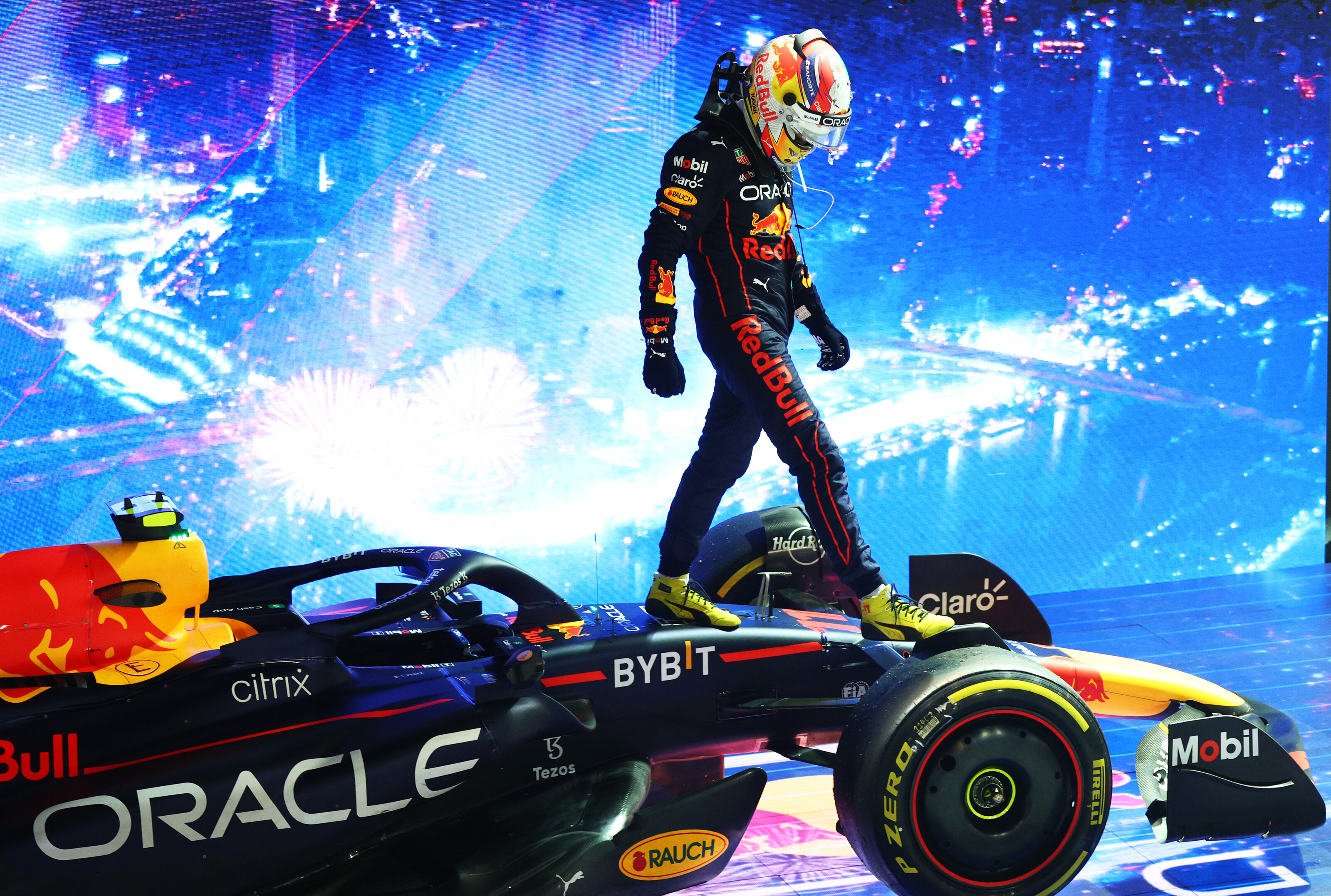 It all led to what had an air of Valtteri Bottas's "To whom it may concern: F**k you" declaration about it.
Perez doesn't have a history of a tense relationship with the F1 media so something has got under his skin in recent weeks for him to specifically reference this – and to bring his nationality into it.
He may well dispute the most intense criticism he has received but any scrutiny of Perez is not based on nationality. It is rooted in the fact he is driving for the team that is set to win both championships. It comes with the territory, just ask Alex Albon and Pierre Gasly.
Recently his results and performances have been adrift of Verstappen's by some margin. His season had been trending poorly. And that trend was bucked in Singapore, where Perez produced a very good performance, for which he clearly deserves credit.
At the same time, it's not unfair to remember that he was at a level he had not reached in several races. If anything, it serves as a basis for further praise because Perez had to lift his game to win a race like that in such a manner.
The real 'f**k you' to critics will be if Perez can build on this. If anyone doubted his worthiness of a Red Bull drive, a run of good performances would emphatically prove that wrong. Much more than one single result does.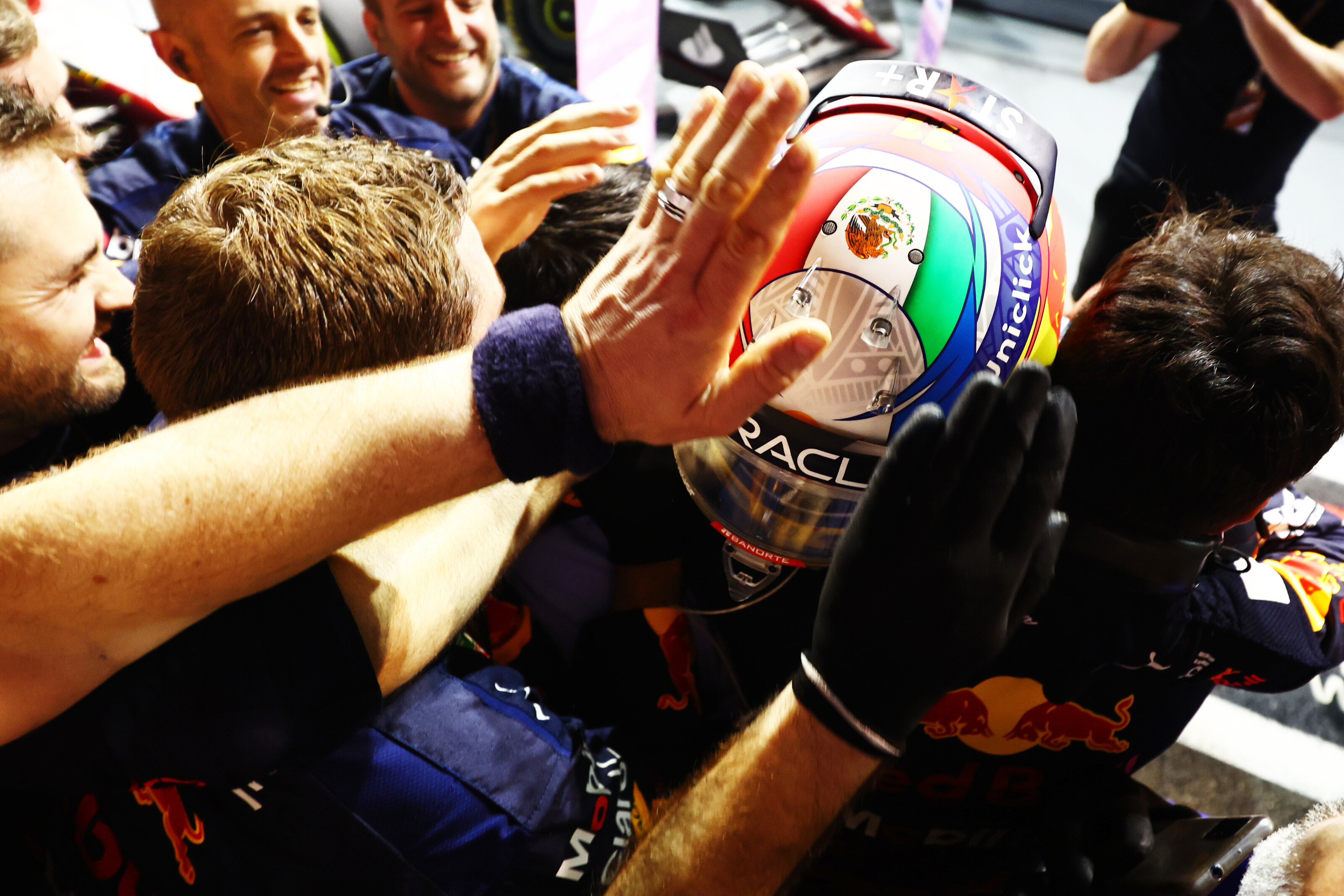 And Red Bull team boss Christian Horner hinted that Perez's Singapore performance could be down to a step in his understanding of the car, not just a circuit-specific boost.
"Checo has always been phenomenal on street circuits, he seems to like slippery street tracks," said Horner.
"And we've been working hard with him on set-ups and so on. Hopefully this will now give him confidence for the remainder of the championship."
If this proves to be a springboard for the rest of 2022 it will be even more encouraging for Perez than his well-deserved headline result.