Valtteri Bottas believes the Mercedes W11 has improved in terms of stability compared to the Formula 1 title-winning machine he drove last year.
Mercedes ended the first three days of pre-season testing comfortably fastest based on single-lap and long-run pace and the Finn suggested the new car could prove to be more user-friendly than the 2019 W10.
Bottas said the rear stability in particular has improved, with Mercedes having opted for what technical director James Allison called an "adventurous suspension layout" for aerodynamic gains.
"I would say the main improvement I feel is the stability of the car, especially the rear end," said Bottas.
"It feels really stable and that makes it very drivable.
"We're still discovering different things with set-ups, to find something more than last year.
"I would say the balance between the speed range, from high to low speed, is more together than last year so that's a good thing because we were really aiming for that.
"There's no real negatives compared to last year yet."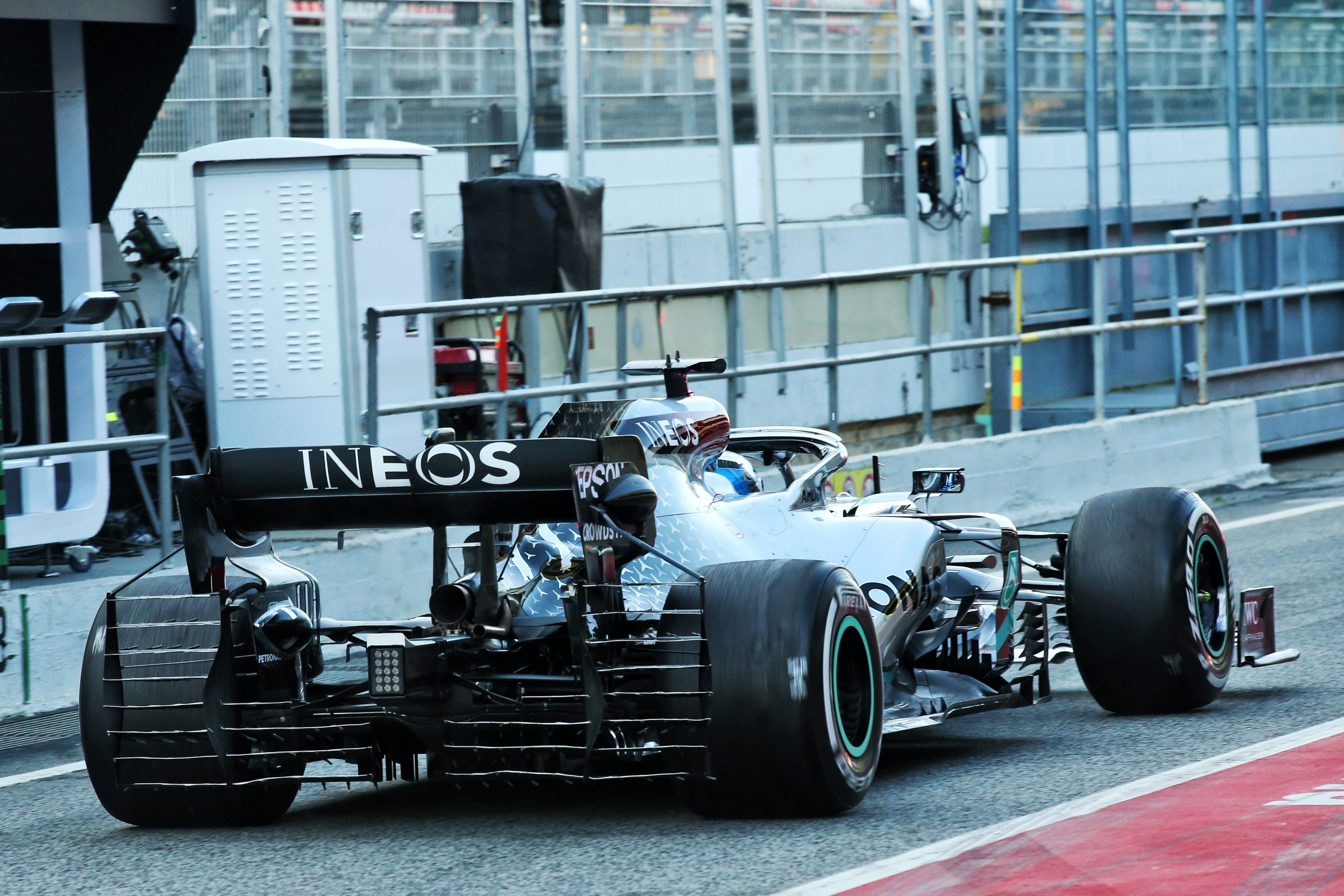 Bottas set the fastest overall time in the first pre-season test, lapping just 0.326s off his 2019 Spanish Grand Prix pole time.
He was able to get a feel for the performance of the car on his final morning of running, albeit never running in a low-fuel configuration, setting his best lap of 1m15.732s on the 42nd lap of the day.
This was set on the softest-available C5 Pirellis, two steps softer than the compound used in qualifying for last year's race.
"A lot of fun, especially when I finally got to do more performance running time and actually pushing the car more," said Bottas of driving the car.
"Every pre-season testing it blows your mind how quick the cars are, especially through the high-speed corners and every year you're getting improvements in how the car drives and behave.
"It's a similar thing with the engine, it just keeps getting better and better."
"I had a good break, a disconnect which I learned the year beforehand is important, to step back and have more time to process the previous years.
"But at the same time I've been working a lot with the engineers, attacking my weaknesses and making them better.
"It was nice to feel and sit in the car, I've been able to adapt some different things in my driving compared to previous years."