Kevin Magnussen and Daniil Kvyat have been summoned to the stewards for allegedly breaching Formula 1's restart rules, in relation to the huge Tuscan Grand Prix crash at a safety car restart.
As leader Valtteri Bottas maintained a slow pace coming up to the start-finish line, a multi-car crash ensued behind as Antonio Giovinazzi, Carlos Sainz Jr, Nicholas Latifi and Magnussen were involved in heavy contact.
It is unclear whether any driver's action caused the crash as the field bunched up and drivers got caught out over when they could go full throttle.
Magnussen was summoned to the Tuscan GP stewards for an alleged breach of Article 39.13 of the sporting regulations governing a safety car restart, with Kvyat – who escaped the incident to finish the grand prix seventh – later called up on the same grounds.
Latifi has also been summoned over Magnussen's alleged breach, with Sainz and Giovinazzi summons likely to follow.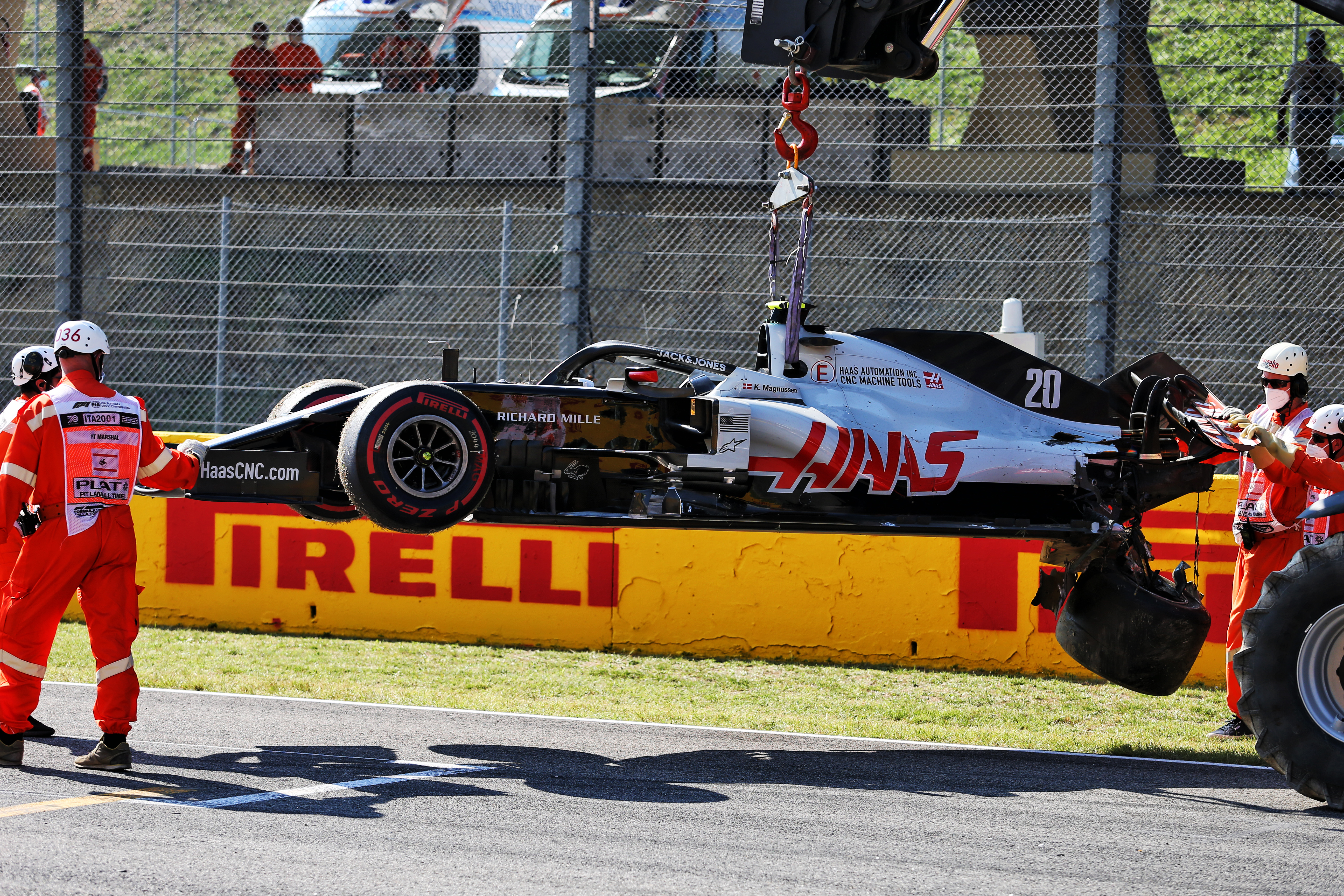 The relevant part of Article 39.13 states that "from the point at which the lights on the car are turned out drivers must proceed at a pace which involves no erratic acceleration or braking nor any other manoeuvre which is likely to endanger other drivers or impede the restart".
Sainz, who initially feared he hurt his hand in the crash but like the other drivers involved appeared to escape injury, said it was "properly scary".
"Probably everyone in front of me just thought that we were racing," he said.
"Suddenly it looks like we were not racing anymore and everyone started braking again and by the time I saw everything it was too late and it was a big crash.
"Something definitely to look into because the speeds we are going on the main straight are very very big, so the crash I had could have been much worse if one car would have been sideways on the main straight.
"It is definitely not a nice feeling to do 280kph and suddenly find one car or three cars in the middle of the straight."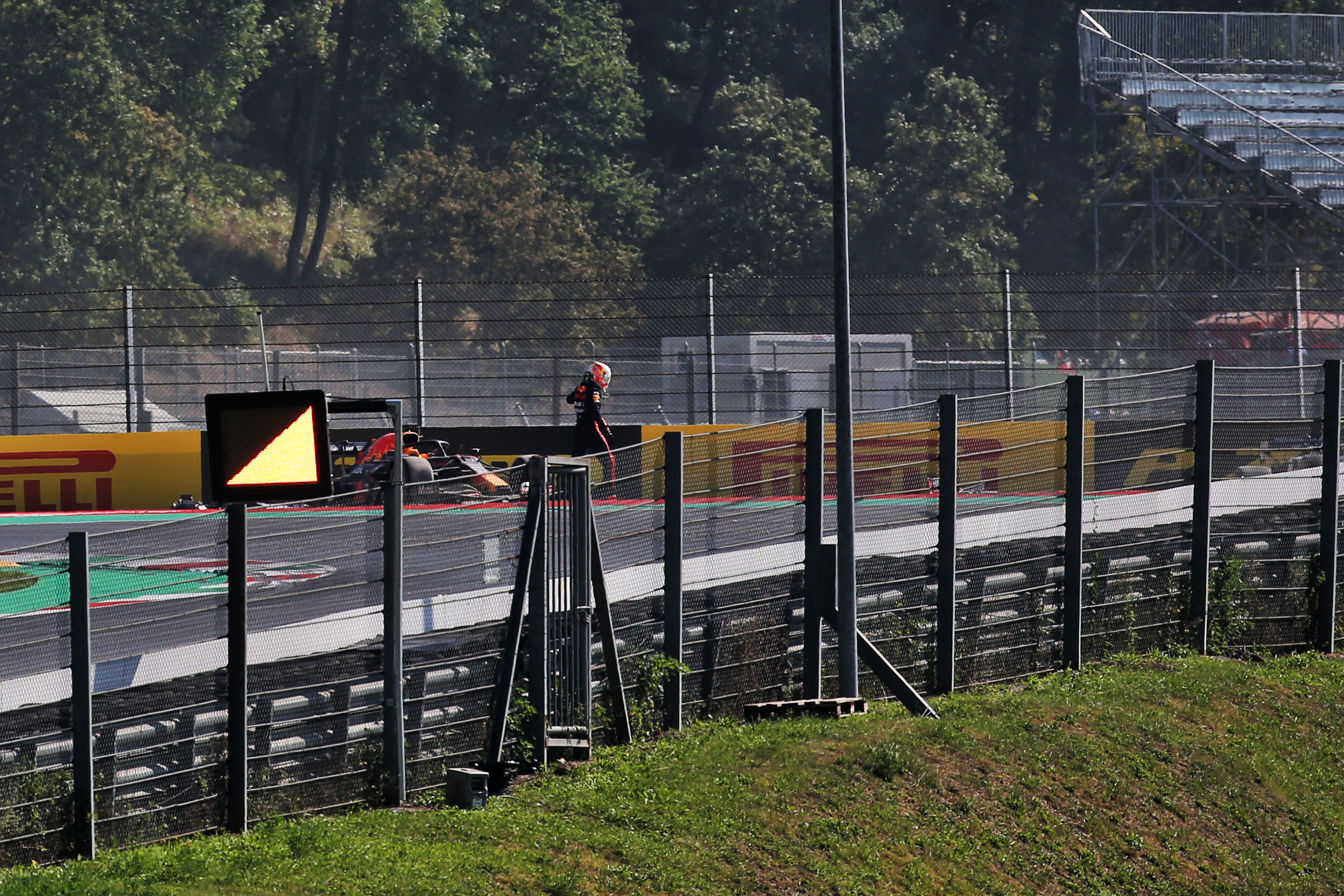 Regarding the separate first-lap incident that wiped out Max Verstappen and Pierre Gasly, the stewards have opted to take no further action.
Verstappen was rear-ended when Gasly came together with Kimi Raikkonen and Romain Grosjean.
The stewards deemed it a first-lap incident, with no driver primarily responsible.