Valtteri Bottas is a Formula 1 driver reborn in 2022, revelling in his new surroundings at Alfa Romeo after five years as the de facto number two at Mercedes.
He's unquestionably happier, as he keeps saying, but is he driving better?
Quantifying this is difficult. Each F1 car is different and given a driver's team-mate is always the primary reference, taking someone who has been benchmarked against Lewis Hamilton for the past five years but now is up against rookie Zhou Guanyu shifts the frame of reference.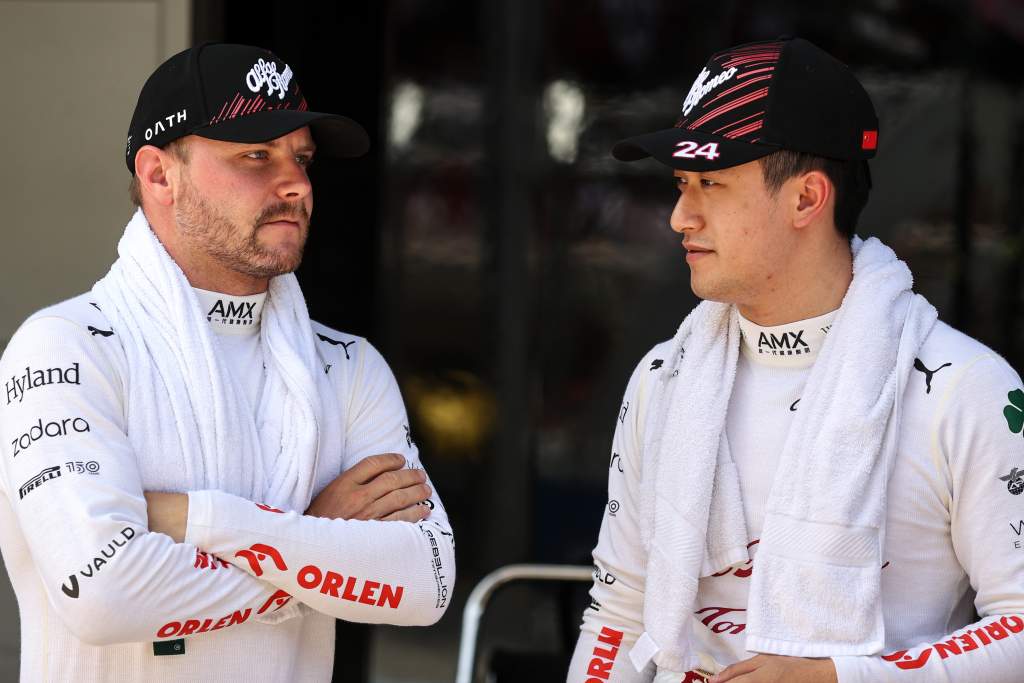 But important as performance relative to a driver's team-mate is, it is far from the sole barometer.
There are positive signs for Bottas. Having ultimately fallen short when in frontrunning machinery and suffering the curse of many very good drivers who have gone up against all-time greats, he is relishing the chance to be a team leader even in the midfield. But is that reflected in his driving?
"That is quite hard to measure, because obviously everything is new this year," said Bottas when asked by The Race if he is driving better this year than last year. "But in terms of how I feel in the car, I feel really comfortable.
"I don't think I've peaked yet as a driver. I think it's individual and for me, it's not yet so I'm still learning. That's the beauty of the sport, if you still want to learn.
"I guess it also depends on the atmosphere and the surroundings and everything. For me, it works. And I really like this car and being able to really also set it up how I want. So that's nice."
The point about the atmosphere and surroundings is an important one. Bottas was treated well by Mercedes and was an integral part of a team that racked up five constructors' championships in his time there.
But he was the de facto number two for simple reasons of performance in that Hamilton was the stronger driver. And that is mentally draining and, while Bottas usually bounced back from his setbacks well, it did take its toll over the five years.
Bottas's qualifying record compared to Hamilton was good, considering who he was up against. He beat Hamilton 30% of the time during their five years together, a creditable achievement.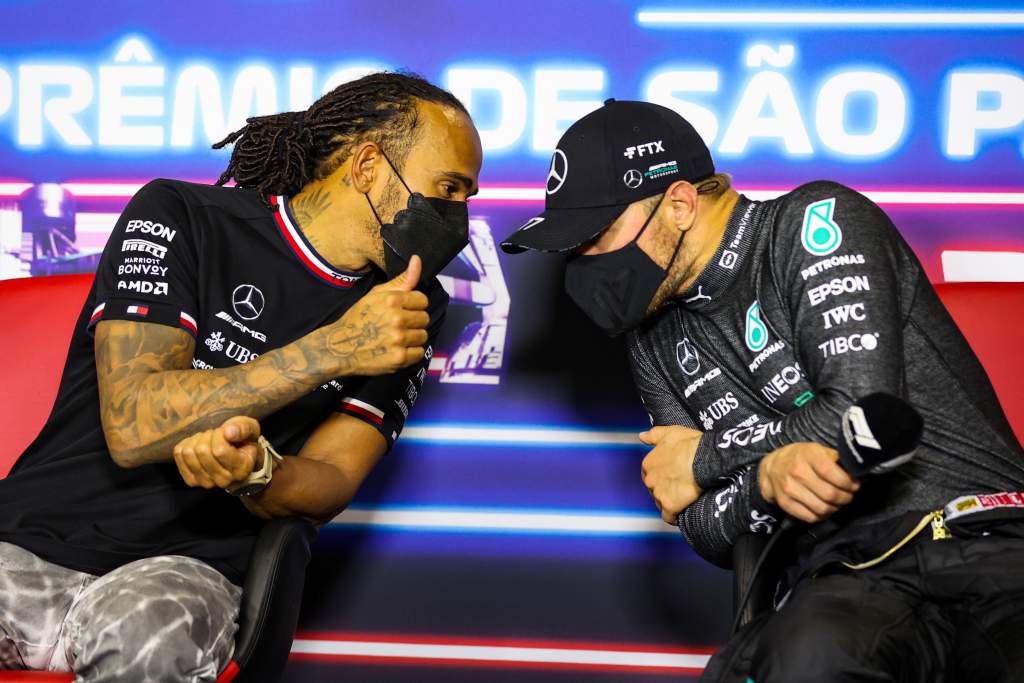 He didn't get out of the car at the end of the 2021 Abu Dhabi Grand Prix and re-emerge this year as a different driver. We can assume that Bottas is fundamentally no quicker or slower than he was while at Mercedes and his yield of five Q3 appearances and seven Q2 eliminations this season is good for a team that started as a solid top 10 runner but that has slipped back as others have out-developed it. Bottas did a good job in the last qualifying session before the summer break in Hungary to set the eighth-fastest time.
There is one significant change that means he might be, relative to himself in previous seasons, doing a better job in qualifying. He is the main man at Alfa Romeo and has the biggest influence on development direction and set-up in terms of what characteristics the team is chasing, so it's reasonable to conclude that the car does suit him a little more. Bottas certainly feels that.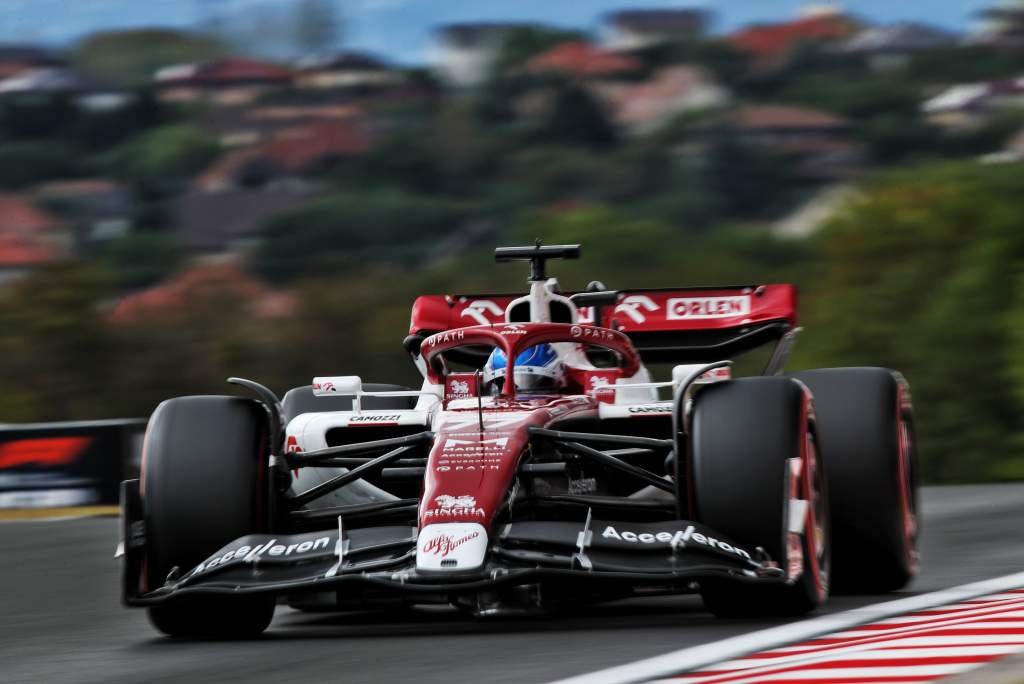 "I feel like in the past quite often the set-up that would be the fastest in theory didn't necessarily mean the nicest or easiest to drive, or suitable to driving style," said Bottas.
"Now I feel like, for me at least, it matches it a bit more. Already, the starting point of the set-up, which we think ideally in theory would be the best, already handles quite nicely.
"And then when we finetune it from there, then it becomes even better."
Another relevant, but intangible factor, is the question of whether Bottas is being pushed as hard to find the pace. He won't be coasting, but without a driver like Hamilton to chase there is no longer the effect of being dragged to improvements by a gold-standard team-mate. Perhaps this balances out the benefit of the set-up influence, but that's purely a subjective measure.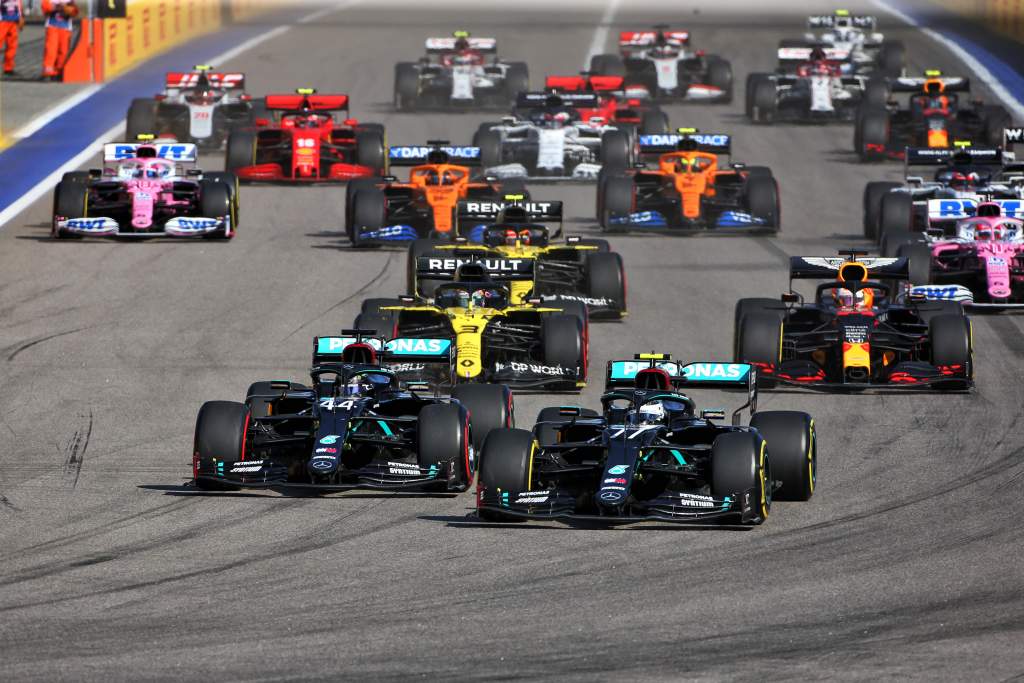 So what's the difference between a Hamilton car and a Bottas car? As always, it lies in the dynamic subtleties and the capacity of one driver or another to extract performance from a theoretically faster, but potentially trickier, car.
Hamilton thrives with a strong front end that allows quick rotation with precise steering. At his best, he's a very smooth driver thanks to his command of this style. But Bottas tended to be a little more hit-and-miss in those conditions.
Bottas tended to compare well to Hamilton when the front end was a little weaker. As is often said, he excelled on lower-grip tracks – both smooth asphalt surfaces and also on 'green' tracks early in the weekend. That's another reason why he often fared well compared to Hamilton early in the season when the sometimes-capricious Mercedes machinery was yet to be fully fettled.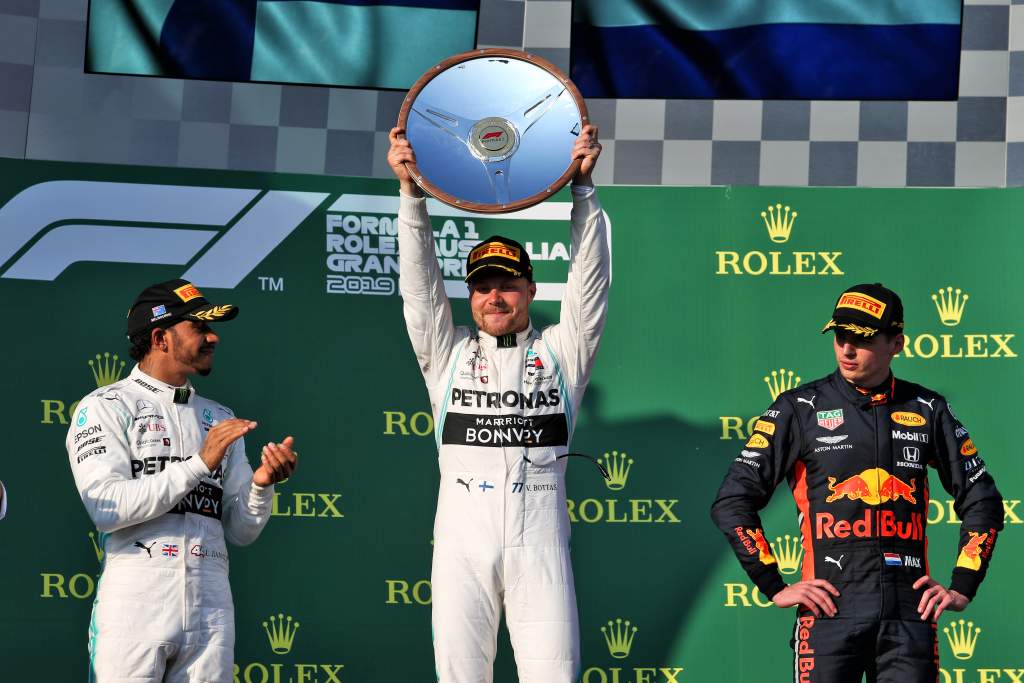 These are small differences, but these broad brushstrokes explain why Bottas is at home with the car. The one question that it does lead to is whether the inherent characteristics of the 2022 ground effect cars, which don't have the strongest front end in slower corners, are particularly well suited to Bottas. He certainly said he found it easy to adapt and the fact he indicated baseline set-ups have worked well with him supports that.
Race day, where a broader range of skills are tested, was Bottas's bigger weakness relative to Hamilton. While he did improve his tyre management over his time at Mercedes, he couldn't produce the 'miracle' stints Hamilton occasionally had to pull out of the bag.
He was also a little less adaptable, so often struggled more when conditions changed. As these were areas Hamilton excelled in races, that often led to the slow leak of race time for Bottas relative to his team-mate.
Those in-race weaknesses are still likely to be there, but aren't so obvious to the watching world as they are hidden in the midfield.
He's not always been the most incisive of drivers, with days like Monza 2021 when he carved from the back of the field to the podium the exception rather than the norm, and we have occasionally seen him get stuck this year – notably behind Williams driver Nicholas Latifi in the first stint at Silverstone. Before, that is, another reliability problem kicked in and he lost upshifts. He also made a mistake in Miami that allowed both Mercedes drivers to get ahead.
Reliability problems have cost Bottas points this year. That applies not only to races such as Saudi Arabia, where he retired with overheating problems, but also the myriad troubles he has had that have cost practice time. But even when he has been disrupted, he always bounces back.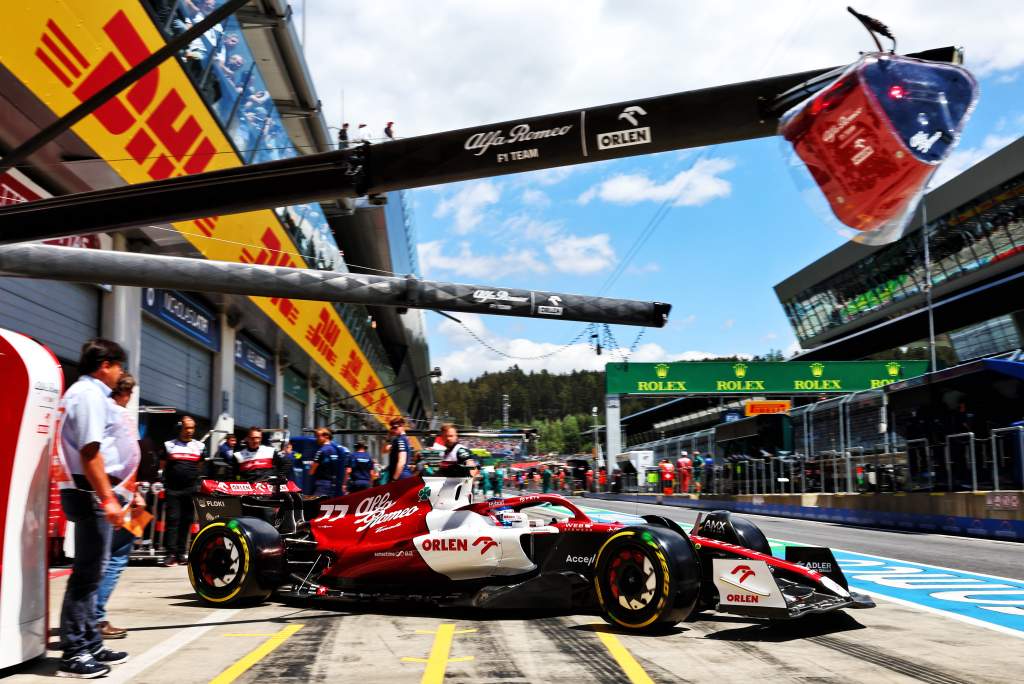 To come back to the original question of whether he's driving better, the answer is actually that he's performing just as well but in very different circumstances. The game has changed for him and it's to his immense credit that he's so enthusiastic about the challenge of leading Alfa Romeo's climb up the grid.
As Alfa Romeo technical director Jan Monchaux says, the Sauber operation has got exactly what it wanted – and needed – in Bottas.
"With Valtteri, we knew what we would get," said Monchaux. "And he fully confirmed that; his professionalism, his input, also the positive attitude he had internally, which was a massive boost for the team.
"So there are no big surprises and he delivers. We know he's a great qualifier, even if he had a few difficult weekends.
"And in the race, he usually doesn't make many mistakes. So we know we have a very strong reference driver there."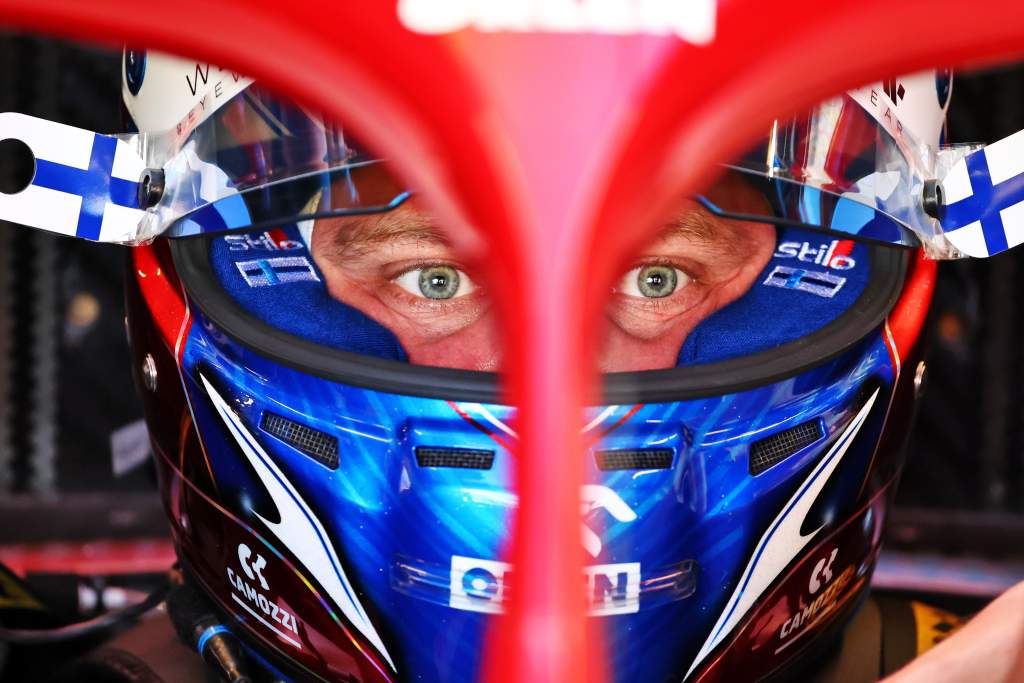 The key phrase there is 'reference driver'. Everyone knows exactly how good Bottas is from his very effective stint alongside Hamilton and Mercedes. Combine that with the fact that his approach and work-rate has been unimpeachable and it's proof of a driver who is doing exactly the job his team requires. It's just that the role is very different, as are the results.
On balance, Bottas is likely to be performing at much the same level as he was when at his best at Mercedes. Perhaps he's fractionally better thanks to the refresh and the fact he still is improving, as you'd expect for a 32-year-old, but he's not transformed.
But given he did such a good job at Mercedes, albeit as back-up to a megastar driver, it should be no surprise that when he drops into the midfield he does the same.
The main change is the context has shifted, and given Bottas the chance to remind everyone that he really is a very accomplished F1 driver.