Only six points separate Max Verstappen and Lewis Hamilton at the top of the 2021 Formula 1 drivers' championship, but it won't be the closest title fight as F1 heads to Austin.
That accolade belongs to the all-female W Series where defending champion Jamie Chadwick (below, right) and Alice Powell (below, left) are level on points ahead of this weekend's double-header title decider.
Not only is there the biggest share ($500,000) of the $1.5 million prize pool up for grabs for the champion, but there's also 15 all-important F1 superlicence points awarded to the victor.
The Race sat down with the two title protagonists to discuss their season as well as their wider thoughts on the progress of the motorsport-wide push for greater female participation.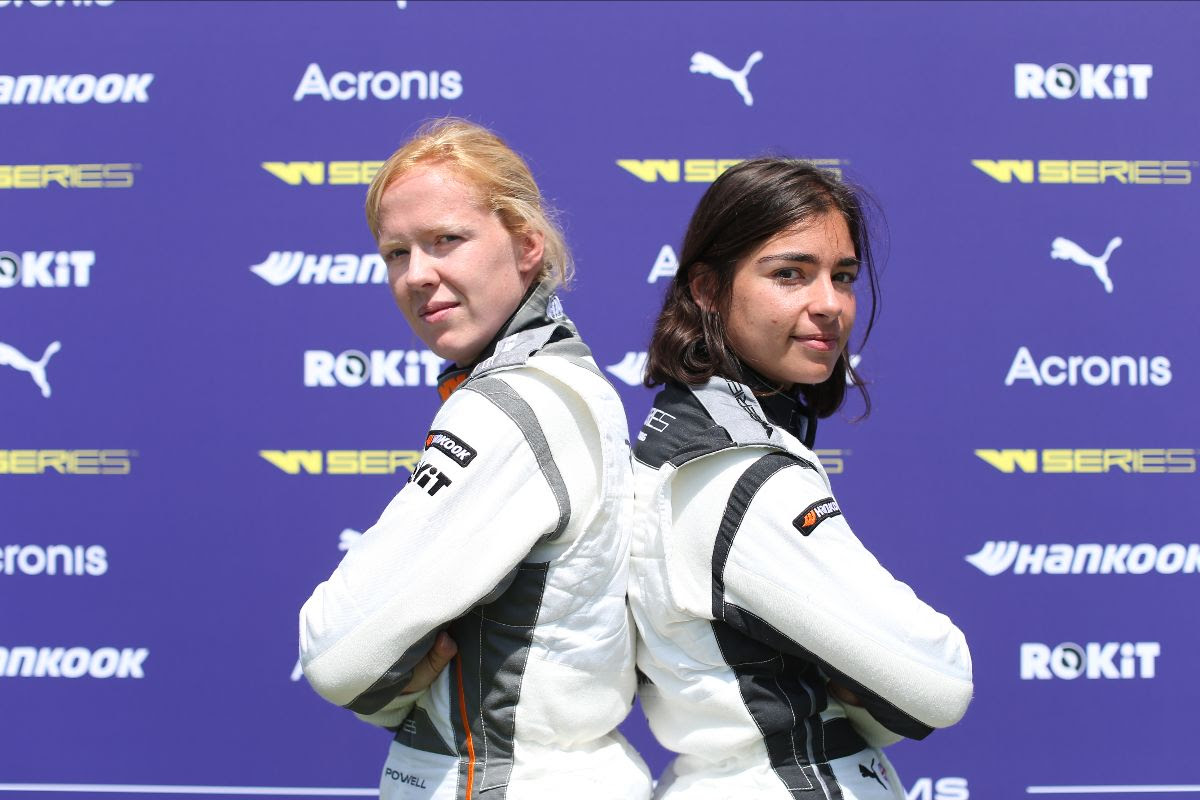 The 2021 season was a critical one for W Series after the championship joined the F1 support bill, having spent its inaugural 2019 campaign supporting DTM before taking a real-world hiatus during 2020.
Fears that the 2021 season would simply be a repeat of 2019 with two-thirds of the grid remaining, were quickly silenced with an action-packed opening round at the Red Bull Ring, where reigning champion Chadwick was pushed harder than at any point during her title-winning season.
Chadwick had her qualifying compromised by a turbo issue that left her eighth on the grid – the first time that she'd failed to qualify inside the top three in W Series. But it got even worse for the 23-year-old when she was turned around by an errant Jessica Hawkins in the race, dropping her to 16th place.
Chadwick was 15th with four minutes of the race to go, but she made an all-important charge through the field to claim sixth place, a damage limitation exercise that Chadwick now appreciates the importance of.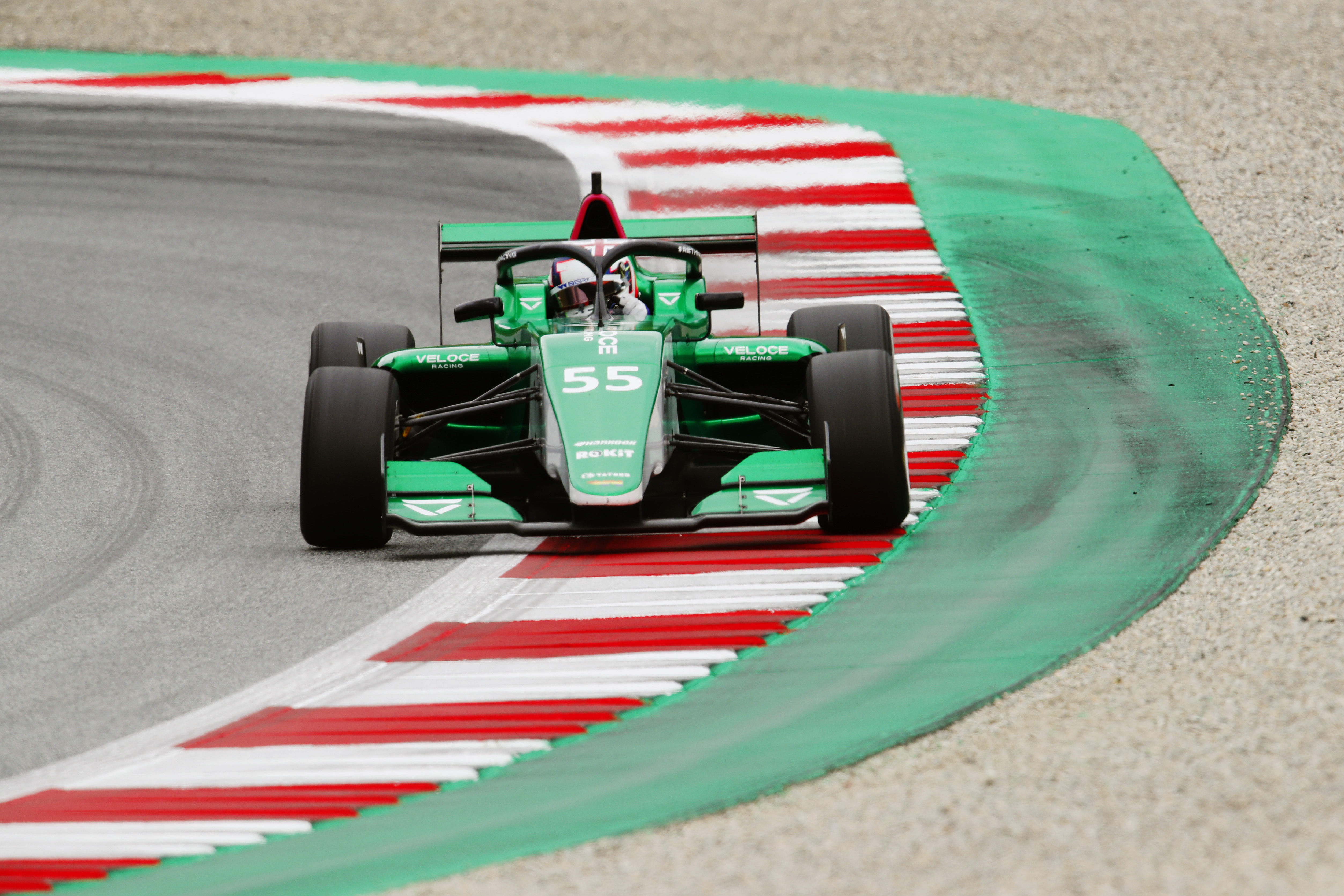 "If you look at 2019, consistency was key, it seemed quite evident after the first two races that it wasn't going to be that easy to have every race weekend go as smoothly as I would have liked," Chadwick told The Race ahead of the season finale.
"Fortunately, damage limitation, looking back at the first race, it could have been a lot worse than it was.
"That probably would have been quite championship-defining if that [non-points finish] had happened, in retrospect it wasn't the end of the world, and fortunately we were able to bounce back."
While Chadwick was forced to battle back through the pack, Powell, who was returning to the F1 support bill for the first time since she raced in GP3 eight years ago, dominated the season-opener.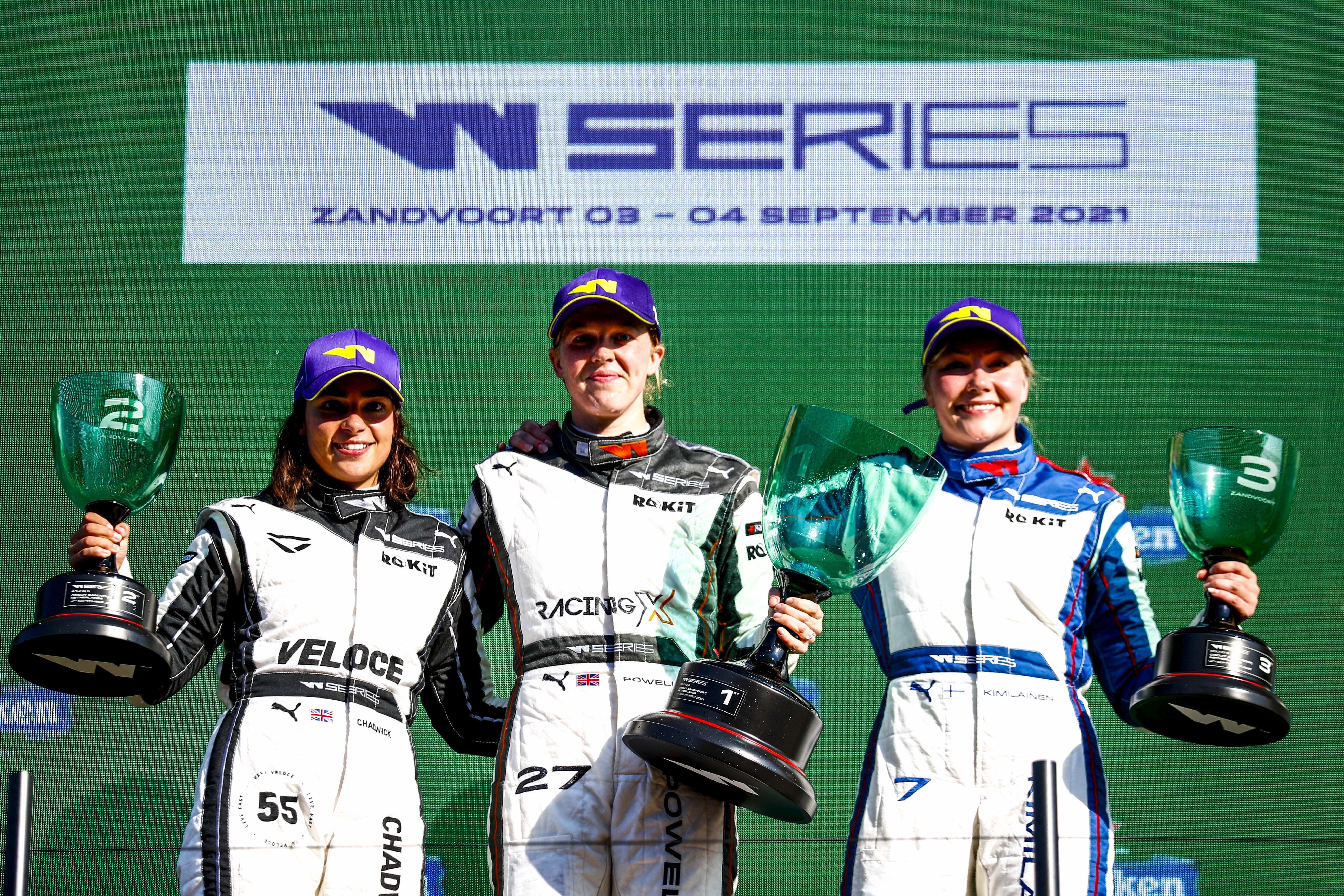 However, Powell would have a miserable race of her own just one week later at the same circuit, as she struggled with rear end instability on her car, while Chadwick bounced back with a win.
The back and forth between the duo continued with Powell winning on home soil at Silverstone – a victory she labels her highlight of the season – and Chadwick beating Powell in Hungary to make it two wins apiece.
Neither driver was any match for Emma Kimilainen when the rain fell at Spa, but they resumed their battle at the latest round at Zandvoort, with Powell edging out Chadwick to take her third win of the season and draw level on points ahead of the season finale.
Chadwick's superb consistency coupled with her outright speed in these cars won her the 2019 title and it's those same qualities that have kept her firmly in this year's title fight.
"She's ultra-competitive and super fast," Powell said of Chadwick. "She did a great job in the first year to win the championship, was pretty dominant really throughout all of 2019.
"It's great that I can challenge her this year, and we can have a competitive fight. You know that Jamie is always going to be up there and is going to be pushing you all the way. [It's] great to be fighting against a racer like Jamie."
Powell is well-renowned for her tenacious wheel-to-wheel ability, and she wasted little time in making the most of an opportunity to kickstart a racing career that had stalled due to lack of funding before the emergence of W Series.
Win #3 of the #WSeries season for @alicepowell 👏

The 2021 championship is now tied at the top with both Powell and Jamie Chadwick on 109 points! 😮#DutchGP 🇳🇱 @WSeriesRacing pic.twitter.com/4n5OB6thU3

— Formula 1 (@F1) September 4, 2021
Two of Powell's three victories this year have come as a result of on-track passes. Most recently, Powell made a brilliantly opportunistic pass on Kimilainen at Zandvoort (see above), with Chadwick breathing down her neck.
"The thing with Alice is that in 2019, she'd have been there [in the title fight] as well, without unfortunate issues," Chadwick added.
"This year going into this season, it was inevitable she was going to be pushing me hard the whole year. She's a definite racer, and that shows with the three wins that she's got."
Both of the title protagonists have felt the impact of the bigger platform that racing on F1 weekends brings, allowing W Series to push its positive message of inspiring more women into motorsport.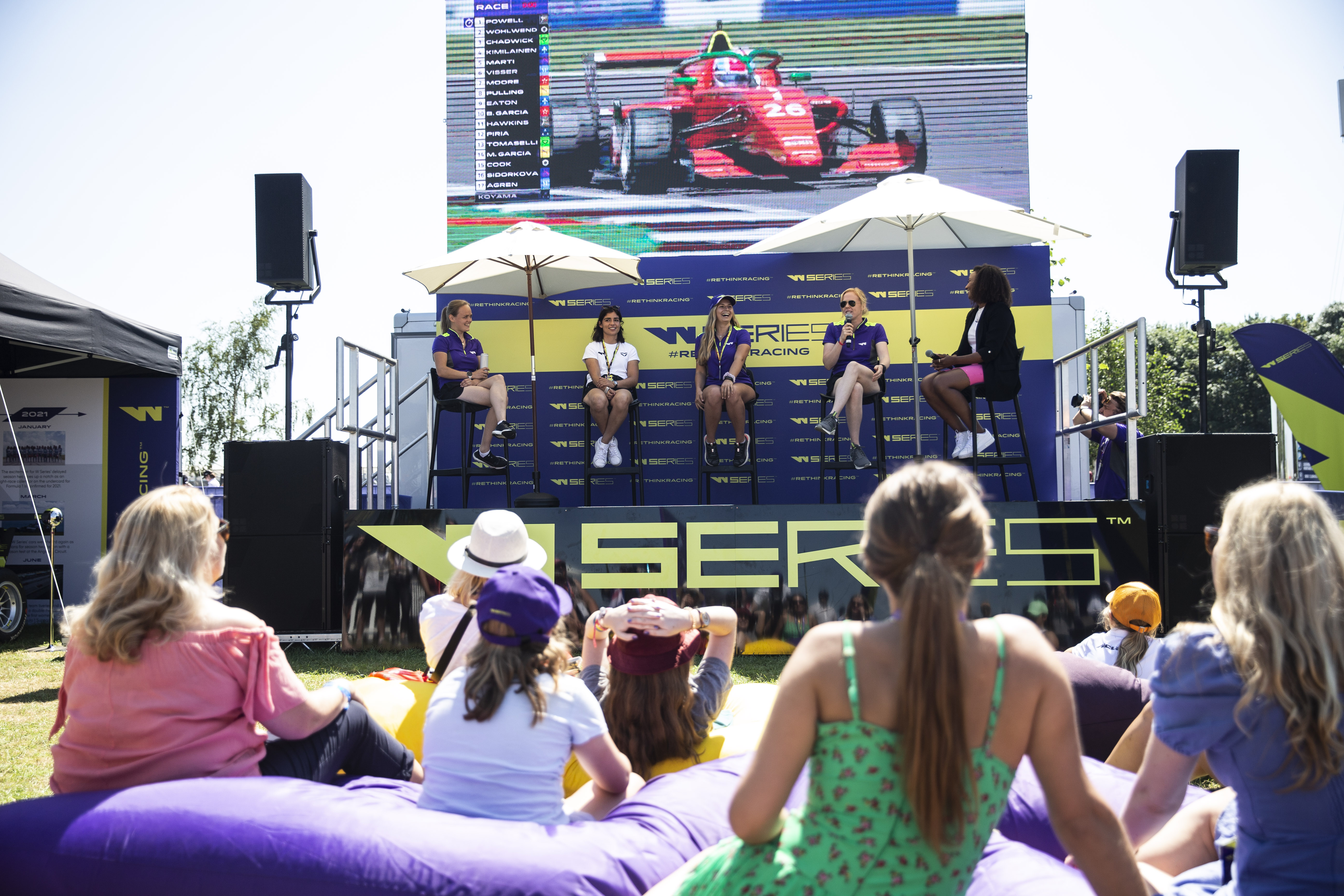 COVID bubbles on grand prix weekends have reduced driver-to-fan interaction across all series this year, but Powell and Chadwick have both still experienced plenty of inspired fans.
"The response on social media has been amazing," Powell explained. "The support that we've had around the circuits, especially at our home race, has been amazing.
"I've had a few messages from young girls, and at kart tracks that I've been able to go to as well, I've had young girls in karting saying they'd love to race in W Series one day and are aiming to use that as a progression up the ladder."
That long-term inspirational message is arguably an even more important goal for the championship than any of the current W Series grid advancing to top-level motorsport series, and is a fairer barometer of the success of the series.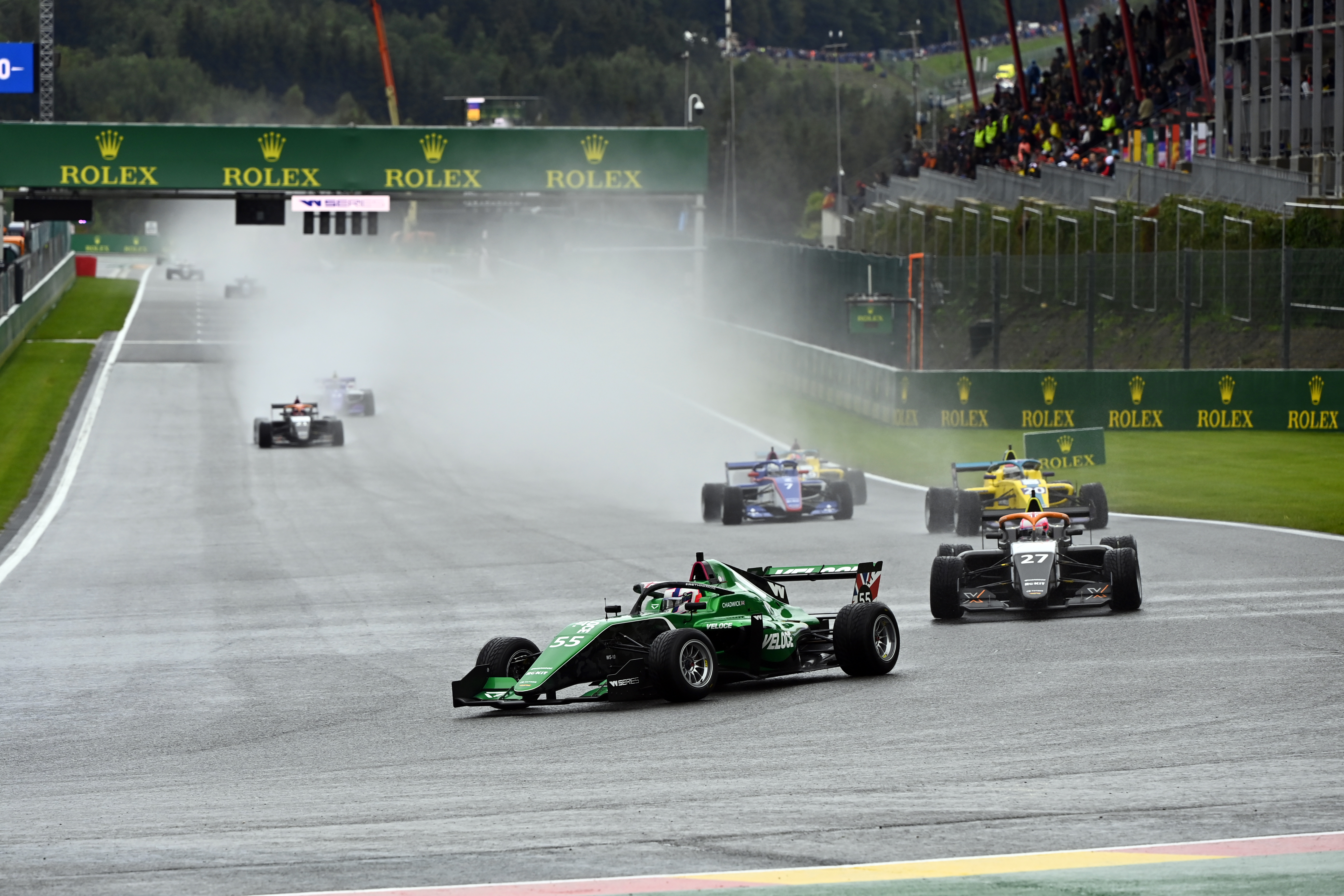 Having said that, both Chadwick and Powell have benefitted from their exposure at the front of the W Series field with Chadwick twinning her W Series title defence with driving in the inaugural Extreme E season as well as serving as an F1 development driver for Williams, while Powell joined Envision Virgin's Formula E team as a simulator driver in July.
Both drivers expect the series to go from strength to strength in the coming years, as the championship will fully pivot to a teams-based series next year, after a "transition year" in 2021.
"It's only going to get stronger," Chadwick said. "The new crop coming in that aren't in W Series yet, have all the time from now and W Series next year to prepare, and that's only going to make it stronger and the depth of the field that much more competitive."
Powell concurred with Chadwick's thoughts, believing the series is only going to get "better and better".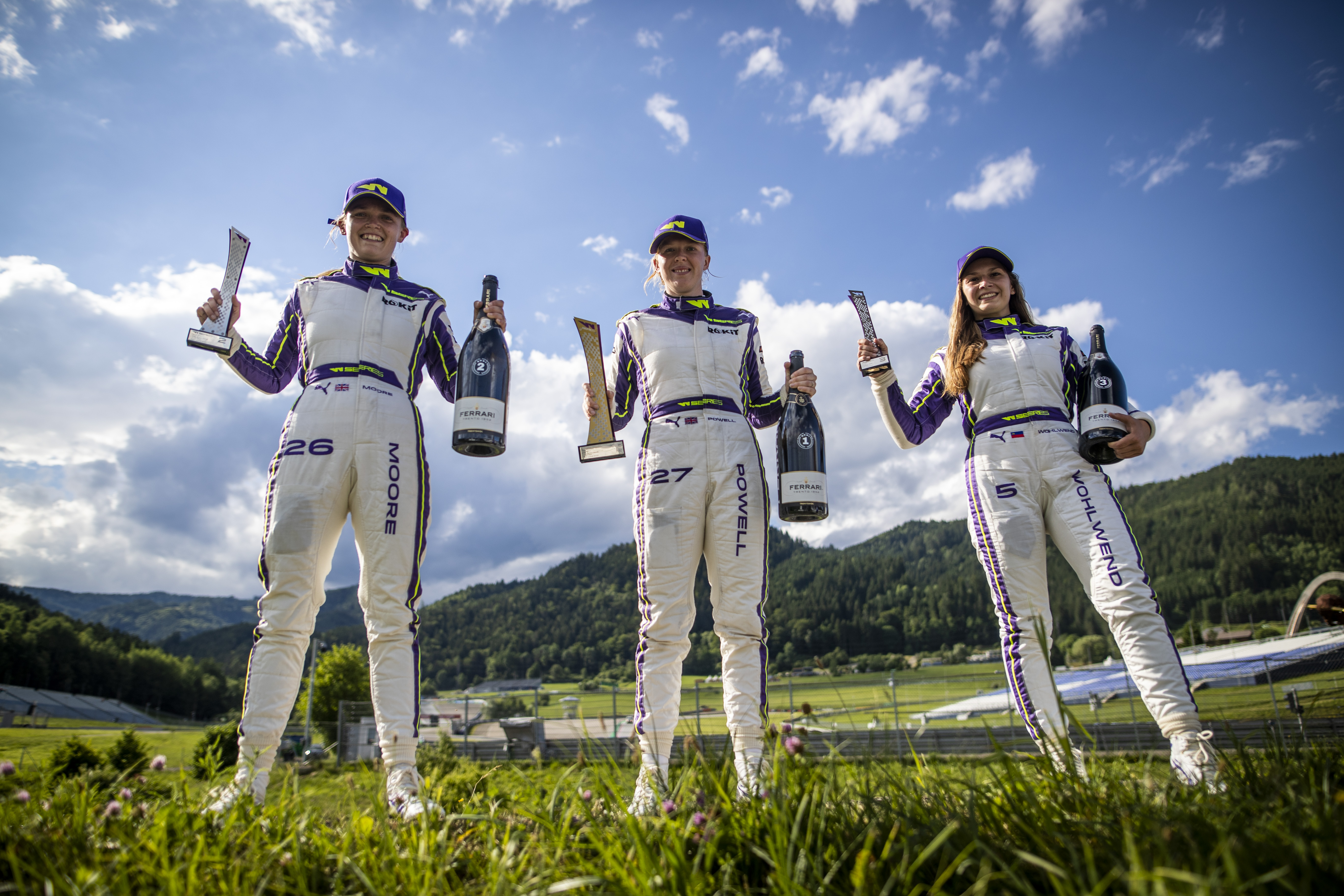 "It's great to see that W Series is really trying to push the younger talent," added Powell, who also acts as a driver coach to young talent such as W Series wildcard entry Abbi Pulling.
"I've heard W Series is planning big things, and with the support of F1 as well, only going to lead to bigger and better things."
Powell believes the push for better gender equality in motorsport is "heading in the right direction" but is "still a slow process".
For Chadwick what W Series has "done for women in motorsport has been far superior than anything else I've seen".
"Everything that we can do is a positive in my opinion, I think Alice and I are a part of every programme that's out there to support women in sport," Chadwick said.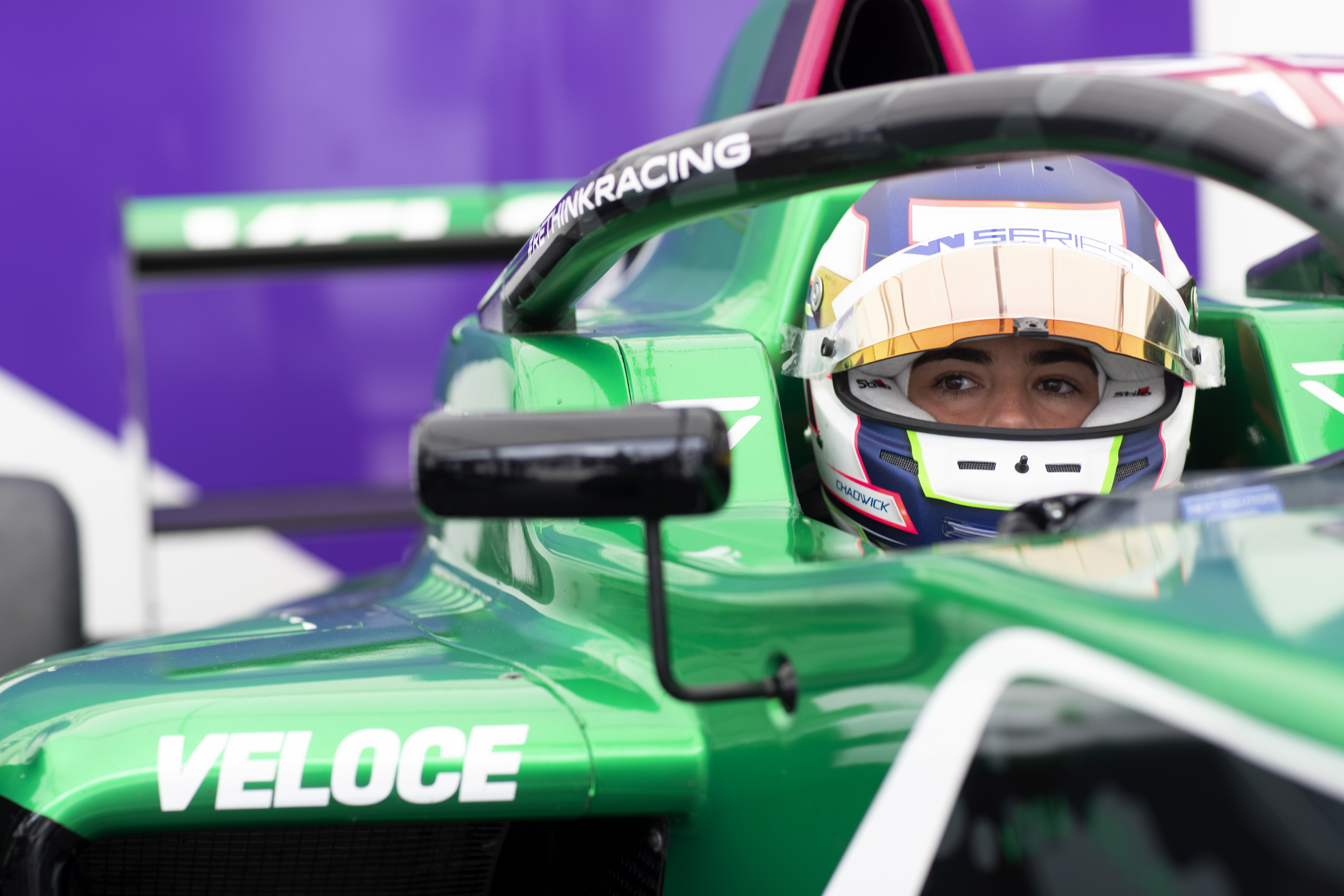 "Whether that be with the FIA or W Series, we're keen to make sure we'll all doing as much as we can. But ultimately, it's a process that you can't force. We're not here to be token gestures, you don't want to do it overnight and rush the process.
"But at the same time, everything we're doing so far is a real positive step."
Neither driver has sorted their 2022 plans, with both focussing on this weekend's double-header finale.
Last week, W Series revealed that the 2021 champion will be able to return in 2022 after all, but will not be eligible for superlicence points.
It remains to be seen whether Chadwick and Powell will return for the 2022 season or how the full introduction of the teams-based structure will change W Series next year.
But before all of that is decided, there's a tantalisingly close 2021 title decider this weekend between two brilliant racers who also happen to be excellent ambassadors for women in motorsport.