The controversial clash between Formula 1 title rivals Lewis Hamilton and Max Verstappen overshadowed a heroic Charles Leclerc drive that had him believing he would win "until the very last moment".
Leclerc led 49 of the British Grand Prix's 52 laps, only to be passed by the recovering Hamilton late on as the Mercedes driver fought back from a 10-second penalty awarded after the first-lap Verstappen collision.
Though Leclerc had inherited the lead after that collision, he'd earned the right to do so because he outqualified a Red Bull, lined up fourth on the grid after an excellent sprint race, and then got ahead of Valtteri Bottas's Mercedes at the start.
He held the lead at the full restart after the red flag and kept Hamilton at bay for the entirety of the first stint. When Hamilton pit on lap 27, Leclerc had enough tyre life left to extend by two laps. On the medium tyre, he was Hamilton's equal.
"I gave not 100%, but 200%," said Leclerc. "I gave all of me. But it was just not enough in the last two laps."
Though Hamilton broke his resistance, Leclerc was never threatened for his second place. He had rejoined from his pitstop with around eight seconds in hand over Bottas, who had pitted a few laps earlier but made zero inroads into that margin over the entire second stint.
This was a race in which only the Hamilton/Mercedes combination was quicker than Leclerc. And even then, it was only significantly quicker for less than half the race. By which point Leclerc had a 13-second margin over Hamilton, who still had two cars to pass. For a long, long time it looked like Leclerc would pull off a genuine underdog victory.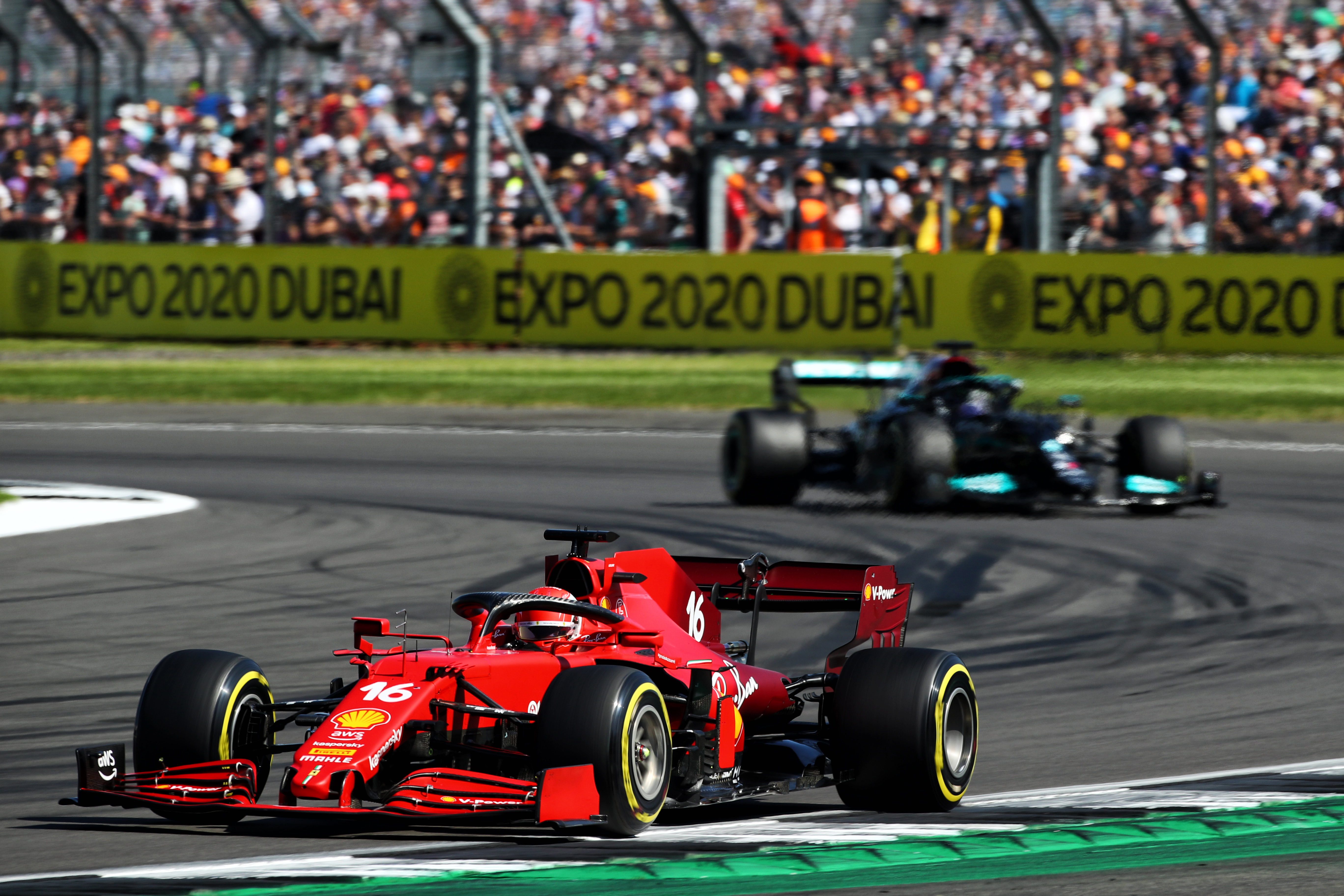 He thought so too, only realising it was over "when Lewis passed me".
"Until then I still believed I could win this race, and it's the way it should be," he said.
"If I was thinking of being second before that, I think it will have gone even worse. I believed in it until the very last moment.
"I had my engineer telling me Lewis' pace on the hard tyres, and I was like 'that's quick'. I was pushing 200% but obviously, it wasn't' good enough to keep that first position in the last laps."
It's difficult to compare performances across different seasons and cars and circumstances but Leclerc's Silverstone near-miss would rank highly on a list of his best Leclerc performances in F1. As a complete, all-round weekend performance in his top five, at least. It might even trouble his two victories in 2019.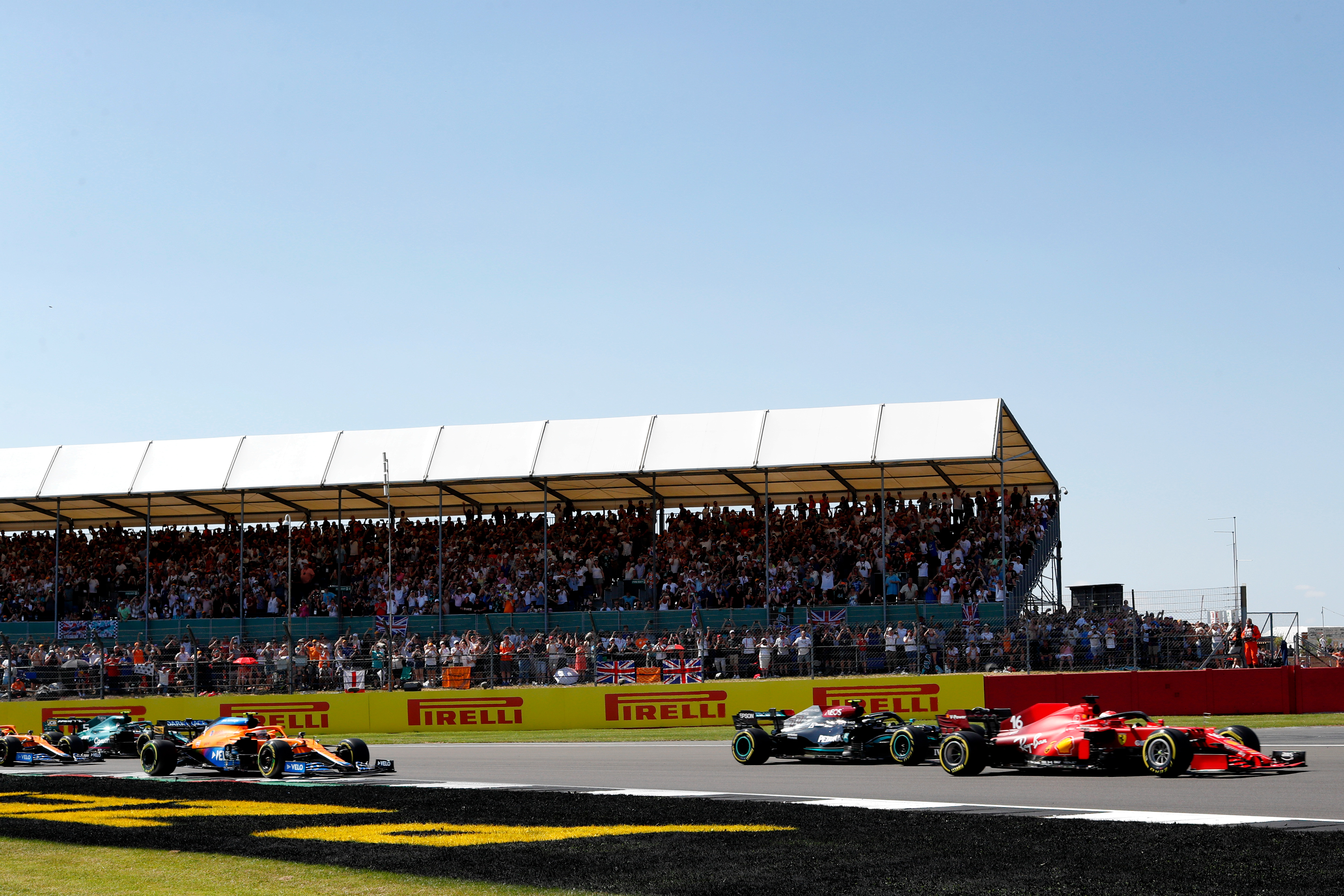 The outcome does, inevitably, sway the judgement. If – IF – he'd managed to win this would have been his best. His first two came under massive pressure from Hamilton and one of them was at Monza, of all places, so they weren't easily done.
But this would have been different because it was with an inferior car and it was a faultless drive. Spa and Monza in 2019 featured mistakes that could have been very costly.
"Going into this weekend there was absolutely no hope of fighting for a win here." :: Charles Leclerc
"I definitely rate it very high," Leclerc said when asked by The Race how he viewed it in comparison with his best drives, including the 2019 victories.
"I feel a more complete driver than where I was in 2019, that's for sure. I don't think I've made any mistakes, or no big mistakes, and surprisingly we were actually pushing a lot on these tyres so the mistakes were easy to do.
"But I pushed 100% from the first lap to the last lap, and it felt good. As a team, first of all the car was amazing, but also we managed very well the difficult situation in the first stint, where we had the smaller engine cuts."
Since Ferrari fell back at the start of 2020, Leclerc has made a habit of producing virtuoso performances in sub-par machinery.
He said this was still one of his most satisfying podiums and it is difficult to identify anything he could have done better during the grand prix. He seemed in control until Hamilton realised he could take the Mercedes to a level that that Ferrari just wouldn't go on the hard tyres.
"On the medium we were surprisingly good," said Leclerc. "The car felt incredible there and we were very, very quick.
"Then on the hard, it's not like something felt especially weak. It felt quite good. But whenever I started to hit the traffic, I could feel we were on a bit more fragile tyre and we seemed to suffer a bit more.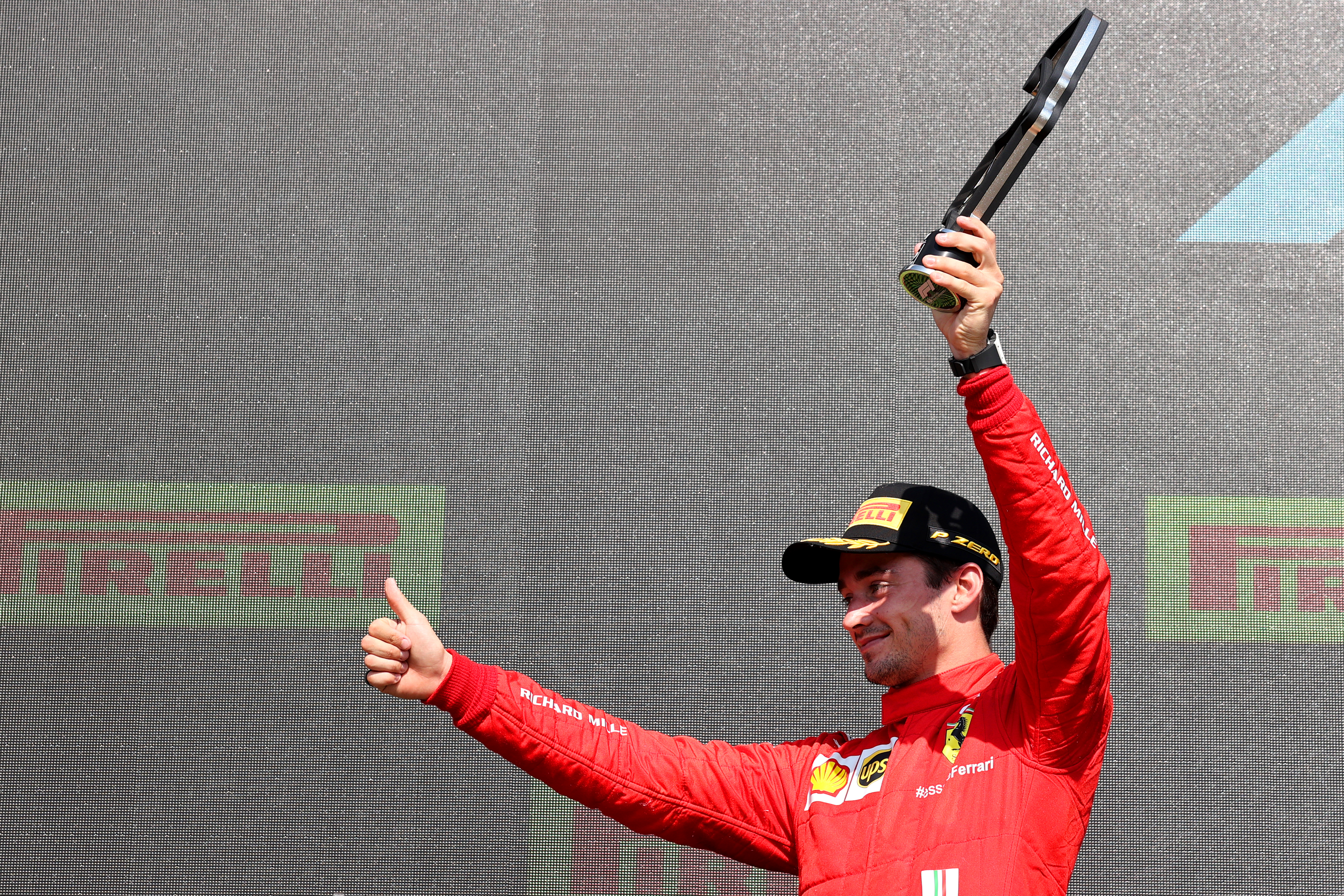 "I could feel the rear of the car was not as stable as I wanted it to be and this made us lose a little bit the pace that we had before.
"But overall, even when everything felt good, Lewis was just much quicker than us on those hard tyres."
And so Leclerc fell short. He admitted he felt "50% frustration, 50% happiness" given the Ferrari, in a normal race, shouldn't be on the podium at Silverstone: "Going into this weekend there was absolutely no hope of fighting for a win here."
It was still Leclerc's first podium of the year and a performance with much to be proud of, so there were plenty of positives to take once the initial bitterness of defeat had passed.
He was just unable to hold on to a win he was giving everything for, a win that looked in his grasp until agonisingly late on.
But if that goes down as a failure, it was a truly heroic one.