Lewis Hamilton says Mercedes Formula 1 drivers' "oversteer moments and tacky driving" are evidence that the hybrid era's dominant outfit isn't hiding its performance in 2022 pre-season testing.
Mercedes has looked in subdued form on compound-corrected laptimes throughout both Barcelona and – so far – Bahrain testing, and what looked like a performance run attempted by the seven-time F1 champion on the second day of Sakhir testing was only good enough for fourth-fastest – despite him being on the softest C5 tyres compared to the C4s for the three cars ahead.
Hamilton's new team-mate George Russell has been praising the performance of Ferrari's new F1-75 car, but Carlos Sainz – who topped the regular four-hour session on day two before Kevin Magnussen improved in the extra hour given to Haas – argued this was "typical Mercedes" and said his team could see from GPS data that the W13 was being deliberately held back.
Asked about Sainz's comments, Hamilton said: "We'll be really, really, really good if we were having all these oversteer moments and tacky driving just to hide our cards!
"That's not the case. We have things we're trying to get through. Others are struggling less.
"Who knows, maybe when we'll get to next week we'll have a better understanding."
The W13 has indeed looked a handful in Bahrain in both Hamilton and Russell's hands, while brutal porpoising visible on many of its runs has also been clearly sub-optimal.
Hamilton cited "the wind and the bouncing" as the two major hurdles he'd faced on Friday, with the latter "worse, if anything" than it had been in the first test at Barcelona.
"We're just working through lots of different scenarios trying to figure out how to hold onto the downforce and not have it bouncing as it was in the last test.
"I think everyone is probably in a similar boat. Some have managed to get around it in a better way. It's just difficult out there.
"It's bumpy, it's slippery, it's sandy. In the morning it's way too hot. Afternoon it's just gusty.
"It's tough [to drive]. You can see on the onboards tankslappers left, right and centre, then bouncing and bumping.
"[The car is] not quite happy at the moment but we're trying to tame it."
"We're exploring a range of set-up options to try and improve the bouncing – we have some directions that are able to improve this but finding the right balance between the bouncing and performance is clearly the challenge," said Mercedes trackside engineering director Andrew Shovlin. "We've got a similar programme [to today] planned for tomorrow, but Lewis will do the higher fuel work and George the low fuel."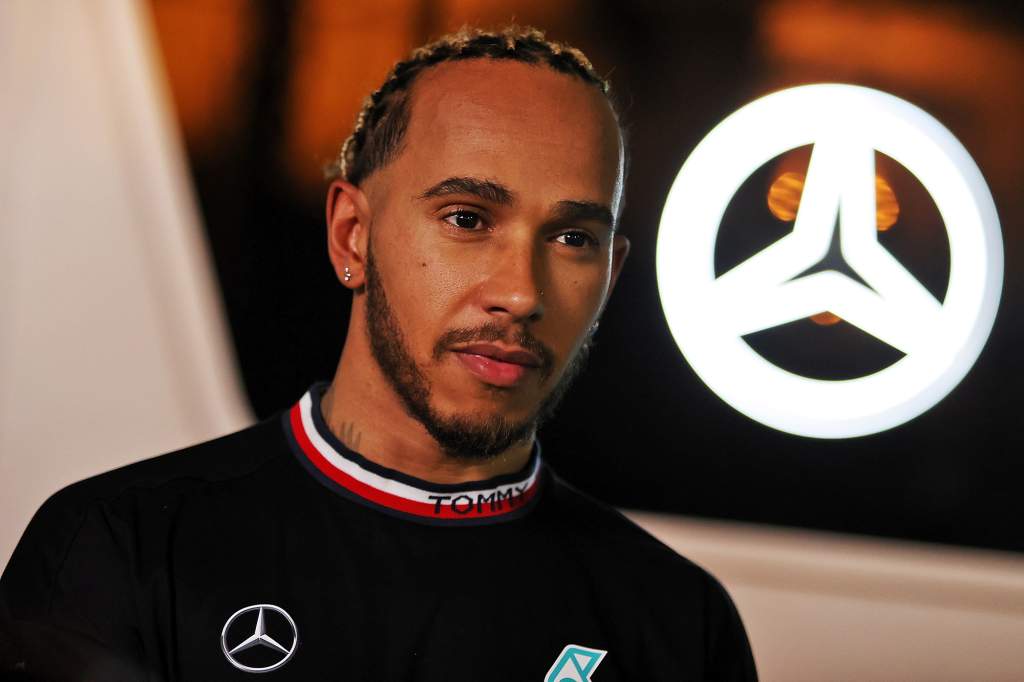 Hamilton didn't expect "a smooth run" figuring out the issues currently plaguing the W13, and reckoned what was currently afflicting it wasn't related to the slim sidepod upgrade it introduced in Bahrain.
Asked where Mercedes would place if the race were to be held the following day, he said: "I really don't know. I think Ferrari, from what I can see today, would probably be getting a one-two. Or maybe Red Bull. Who knows?"