Lewis Hamilton has waded into the controversy encircling Red Bull motorsport advisor Helmut Marko, saying Marko's comments conflating Sergio Perez's ethnicity with his erratic Formula 1 qualifying form were "completely unacceptable" and that Marko's subsequent apology, which has been accepted by Perez, was unsatisfactory in isolation.
Having spoken many times about the discrimination he himself has faced during his own career, including from triple world champion Nelson Piquet as recently as last season, Hamilton has become the leading force in pushing F1 to do more to become diverse and inclusive in word and deed.
He has often appeared perturbed by warm words on this subject not being followed by firm action. In the case of Perez and Marko, Hamilton clearly feels that a person of Marko's standing and responsibility making such statements in the first place shows how far F1 still has to travel to make good on its collective promises.
"It's completely unacceptable, what he [Marko] said," Hamilton told Sky Sports F1. "And whilst we say there's no room for any type of discrimination within this sport, to have leaders and people in his position making comments like this is not good for us moving forwards.
"I think it just highlights firstly the work that still needs to be done. There are a lot of people in the background that really are trying to combat these sorts of things, but it's hard to manoeuvre if there are people at the top that have those sorts of mindsets – that just stop us from progressing. I'm not surprised, to be honest."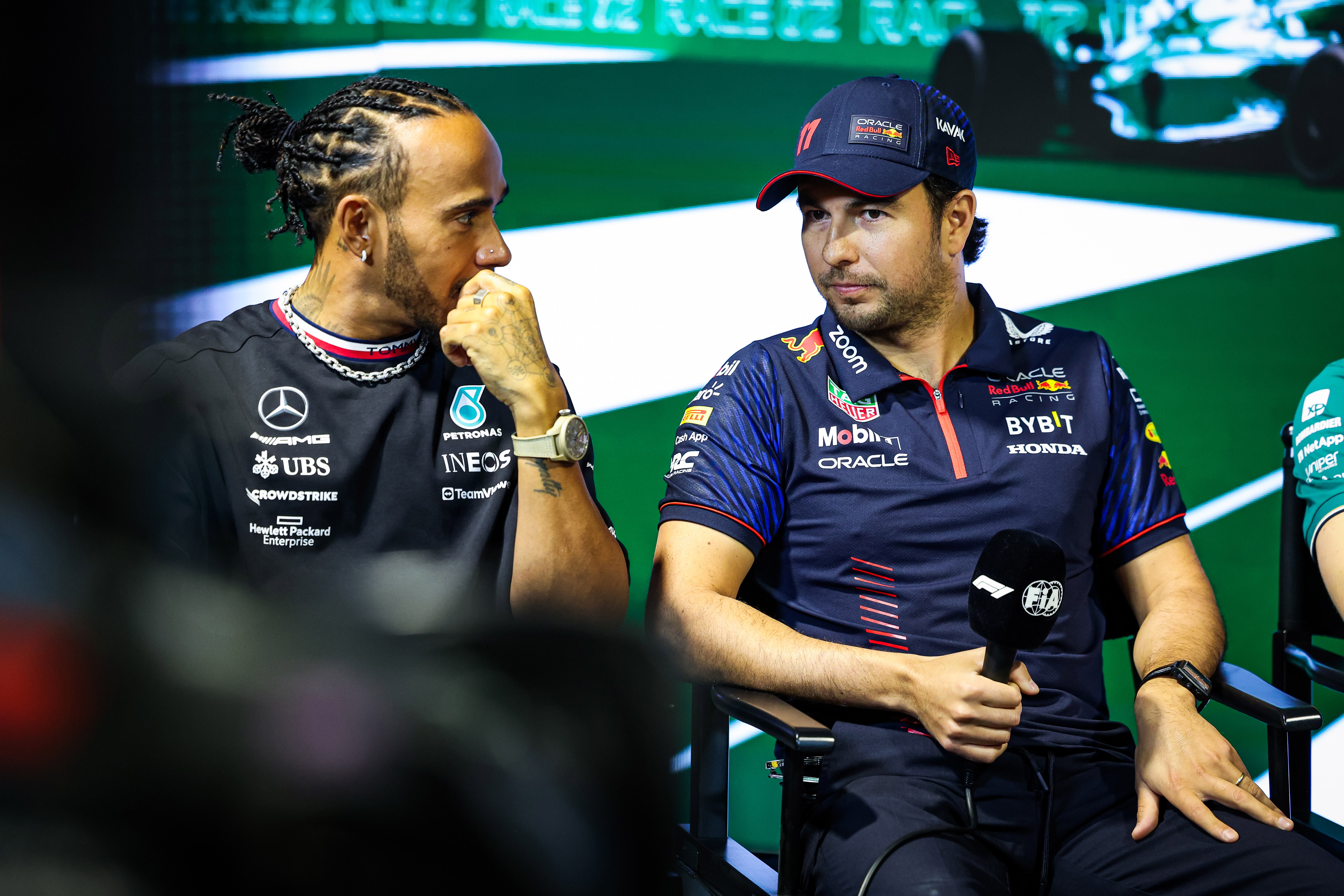 In the same interview, Hamilton also suggested Red Bull hasn't done enough in holding Marko to account, or at least condemning his comments firmly and unequivocally in public and distancing the team from his views. Marko has obviously apologised publicly for his comments, and also to Perez privately, but Hamilton clearly feels this falls short in terms of accountability.
When asked if he was surprised at seeing no statement from Red Bull, F1 or the FIA on this matter, Hamilton replied: "This is not something that you just apologise [for] and it's all OK. I think there needs to be more done.
"I think teams, when they've had individuals, particularly drivers, make comments they usually are removed or at least they put out a quote and say they don't support that sort of thing. So it is interesting that they haven't done so for this one.
"But it's not my team, and it's not how we move as a team. It just shows how important it is that we continue to do the work – the work that I'm trying to do with my team and with the sport.
"We still have a lot of work to do moving forwards to make sure that this is a more inclusive environment."
Explaining Red Bull's apparent silence on Marko
Scott Mitchell-Malm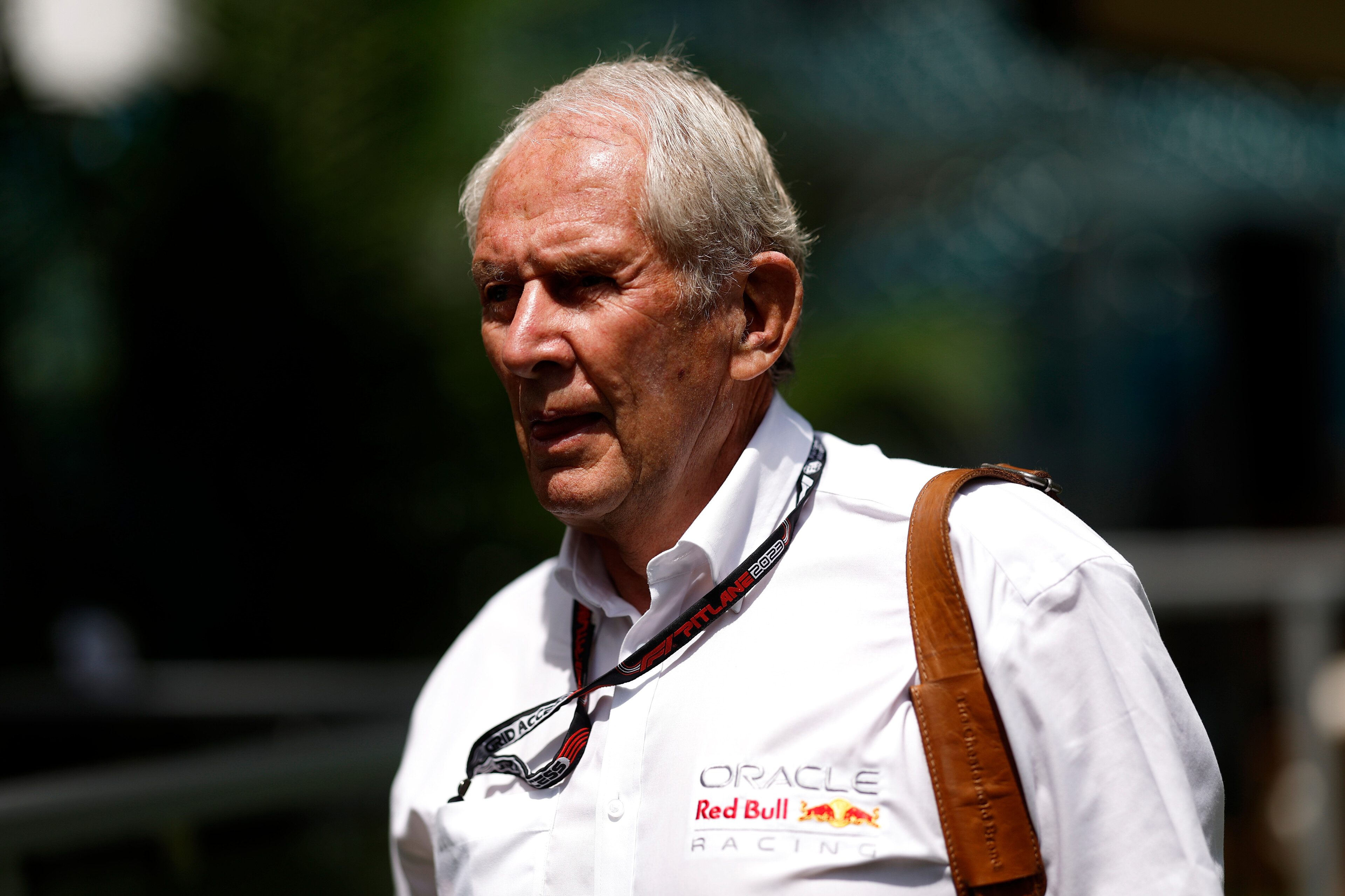 Red Bull Racing did not comment when this first became an online storm because Marko is not a team employee or an official spokesperson, he's an advisor affiliated with – though not even necessarily employed by – the parent company Red Bull GmbH.
Marko previously only answered to the late Dietrich Mateschitz, the man behind the Red Bull F1 empire and Marko's long-time friend, and effectively exists independently of the Red Bull Racing team structure.
That makes Marko's accountability vague, even though he is a director of the Red Bull Racing company registered in the UK and clearly represents the team while wearing its branded clothing at races, and puts a question mark over who is ultimately responsible for him and who he needs to answer to.
Though Red Bull Racing has not stated anything publicly, Marko's apology almost certainly would not have emerged in the first place without the team working for it behind the scenes.
As a result, it is understood the team acknowledges and supports the apology issued on Red Bull-owned Servus' website last week, which Perez said on Thursday in Singapore that he accepts.
In addition, Red Bull team principal Christian Horner will also address the matter in Singapore, in person, though he was just not at the track on Thursday and so has not been able to do so yet.