Lewis Hamilton reckons Formula 1's new sprint race format only needs to be held over a two-day event, while inaugural qualifying race winner Max Verstappen said it felt "a bit odd".
The British Grand Prix is hosting the new weekend format for the first time, with a tweaked schedule that moves qualifying to Friday after a single 60-minute practice session and introduced 17-lap race on Saturday after another 60-minute practice session.
Hamilton topped qualifying which meant he started on pole for the sprint race, but Verstappen jumped him at the start and went on to win – which gives him pole position for Sunday's grand prix.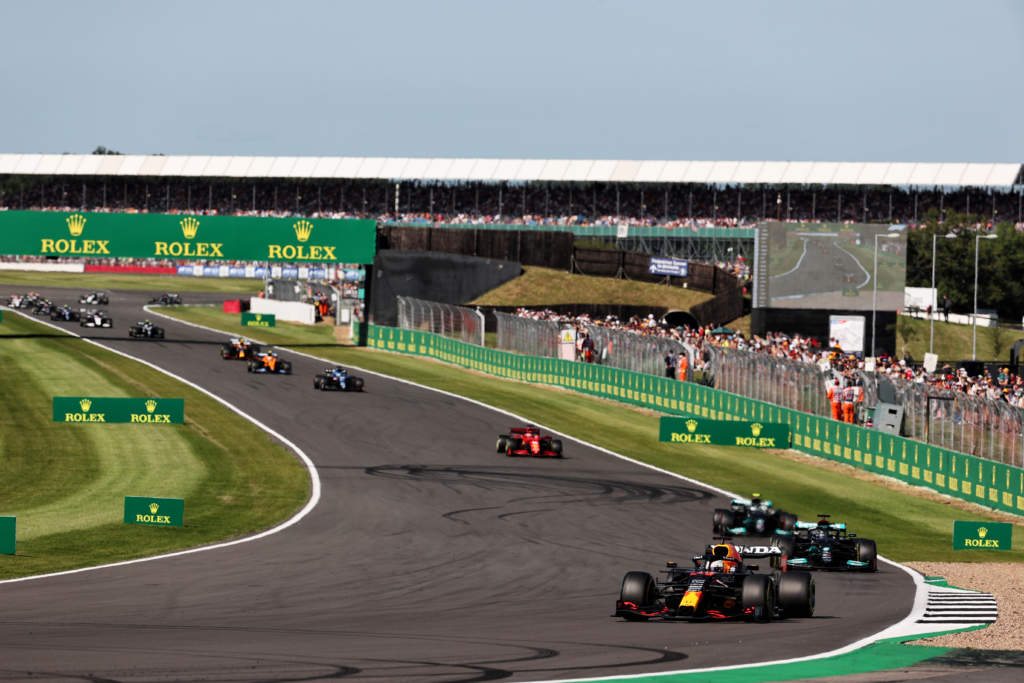 Seven-time world champion Hamilton said he enjoyed the quickfire nature of holding qualifying after just one practice session but felt FP2 on Saturday morning was a superfluous addition and suggested it would be better for F1 to make this a two-day format.
"Yesterday was enjoyable, the way that it was set up with just the one session, and straight into qualifying," he said when asked by The Race how enjoyable Saturday was compared to Friday.
"In my opinion it only needs to be a Saturday-and-Sunday weekend. That means we have one whole day less, 23 days actually [over the season], driving these cars around the track and, obviously, that'll be better in terms of going more green.
"The race… it's so difficult for us to pass and unfortunately these cars you need pitstops and strategy to help sometimes come into place otherwise it's so hard to get close. We've got a different rear tyre this weekend but we've got the highest pressures I think we've ever had. So blistering is an issue and so thermal deg is an issue.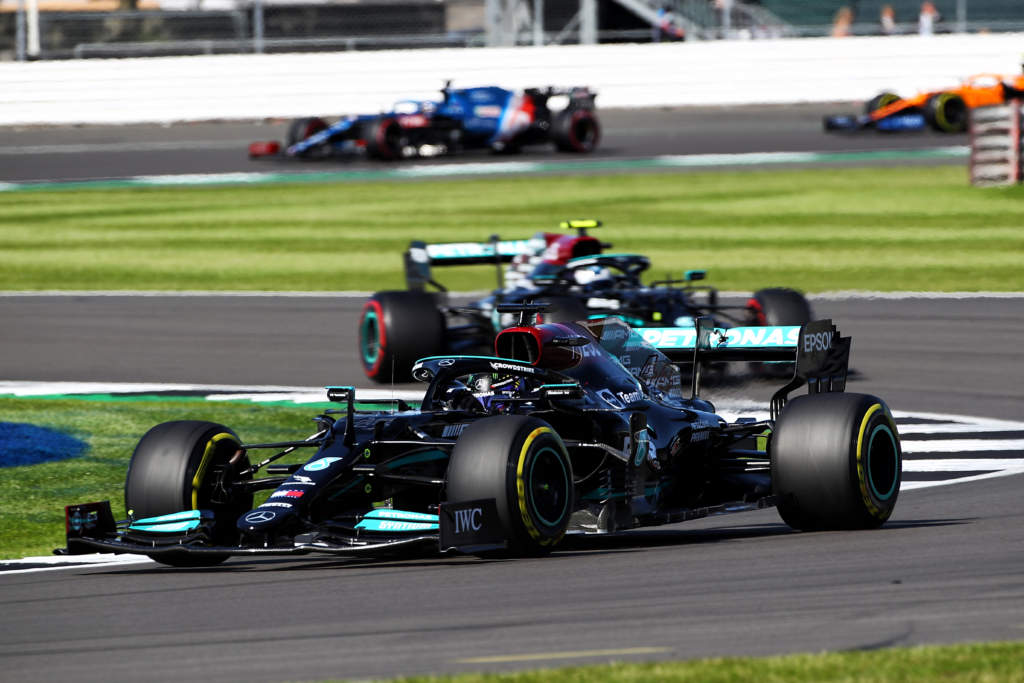 "Today they [Red Bull] did a great job, and I think the fans enjoyed it from what we saw on the parade lap. It's always nice to do more races, that's for sure.
"But tomorrow we've only got one event. It's almost like they should just do the sprint race on the Sunday and the race, because there's gonna be a lot of sitting around for people tomorrow."
The overriding opinion from drivers was that Friday's qualifying session was a good experience after only being able to complete FP1 beforehand.
But Verstappen didn't enjoy that so much, partly because he felt Saturday's practice session – under parc ferme conditions – was a waste of time as the teams couldn't change anything on the car, but partly because he said the format had changed the way qualifying and eventually earning pole felt.
"Friday didn't feel more enjoyable because qualifying is where you should get pole position," said Verstappen.
"And of course, Lewis was ahead there. But you jump out of the car, and it does mean something but not the real hype of 'I nailed a lap and I put it on pole' or whatever.
"When I crossed the line today, after this race, and they're like, 'Yeah, great job, pole position, it feels like… I did like one-third of a race distance and to hear 'you've got pole position for tomorrow' is a bit odd.
"But we'll go through it. I guess everyone has their own opinion about things."
Third-place finisher in sprint qualifying, Valtteri Bottas, was the only driver in the top 10 opt to start on the softs and do something different.
He failed to gain track position on the opening lap though and spent the rest of the sprint race managing his tyres to the end to avoid dropping down and earning a worse starting position for the grand prix.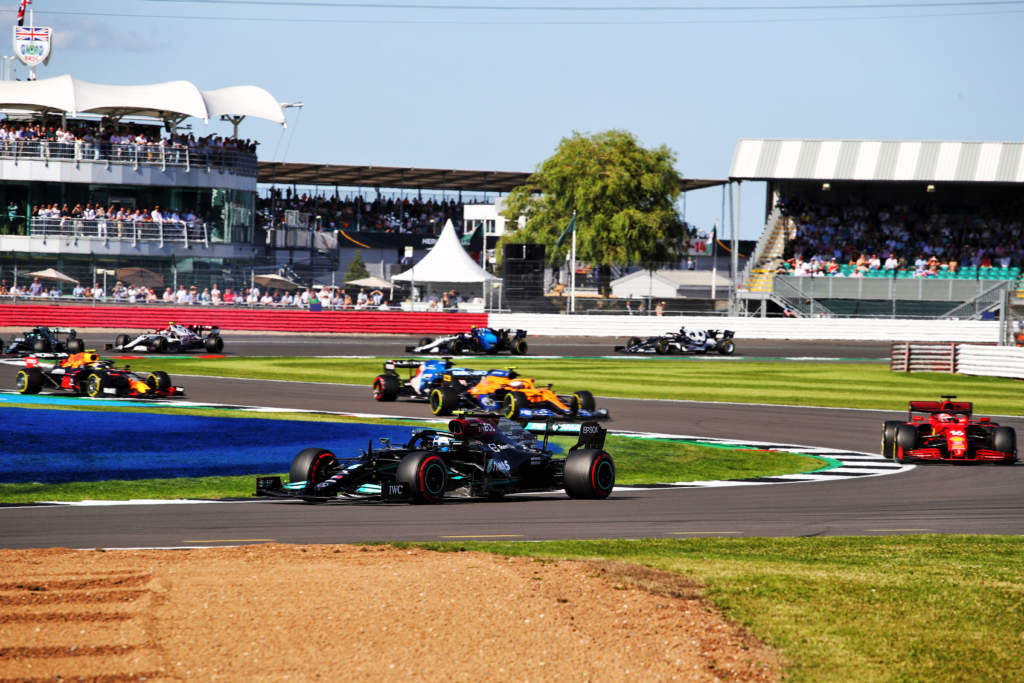 "If I choose which I enjoyed more, I would say Friday," he said.
"I really enjoy qualifying and that feeling of pushing the car to the limit on a single lap, obviously it was a nice thing to try, to get another start.
"But it's still good fun racing with these cars against the best drivers and on this amazing track in front of all the fans.
"It's nice, but I'm already looking forward to tomorrow for the main event."
Mercedes boss Toto Wolff said that "in principle" a two-day format would be good but it wouldn't work for the race promoters as the three-day event helps create the spectacle.
He felt that the attendance this Friday, featuring qualifying, shows it can be a draw and believes the new weekend format has been positive overall.
However, Wolff agreed that a solution needs to be found for the Saturday practice session, which he called "a bit random" and one with "irrelevant" results.
"I believe that qualifying was yesterday and also qualifying should be called qualifying and not the sprint race but this is really a detail," said Wolff.
"I believe that the race was a bit dull, towards the end.
"But until then, I would say it has merit. And if it is a kind of Grand Slam for a few races, that is good, because you provide some real entertainment on the Saturday. We have primetime TV Friday night, we have primetime TV Saturday night and obviously the grand prix.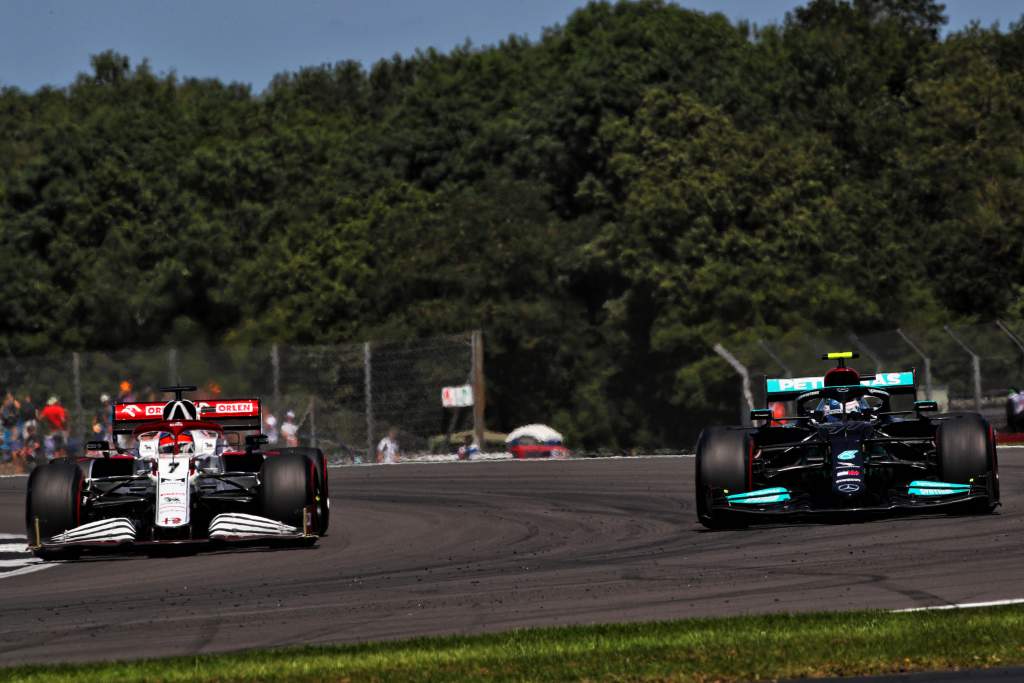 "But I agree that the Saturday morning FP2 is a bit random. I think we can tweak on the format a little bit but fundamentally, if we do four races like this, I'm pro."
Wolff added: "One of the main points for this format is that we have the qualifying Friday night. Because before free practice wasn't really interesting for most of the people.
"It's really the Saturday morning that we need to find some kind of understanding what we do there. And I haven't got the answer, yet."