Lewis Hamilton says he does not know exactly what he wants from a new Formula 1 deal, and a resolution may only come after the season ends.
The Mercedes driver could clinch his seventh drivers' title in this weekend's Turkish Grand Prix but still does not have a contract in place for 2021.
Hamilton and Mercedes have indicated they wish to continue to work together, although Hamilton has cast doubt on the likelihood of signing another three-year deal and after the previous race at Imola even hinted he could leave F1, stating there is no guarantee he will stay.
The delay over Hamilton signing a new deal has been put down to a mix of factors including F1's intense coronavirus-impacted schedule and Hamilton and team boss Toto Wolff not wanting to meet in person away from the track.
There is also a reduced pressure to conclude negotiations as the seats at other leading teams are filled and the most likely Hamilton replacements are locked into long-term deals.
On Thursday ahead of the Turkish GP, Hamilton made it clear that he wants to stay in F1 and remain with Mercedes. But he said he is uncertain what he wants his new contract to look like.
"Believe it or not, I haven't got it set in stone," said Hamilton when asked by The Race what still needed to be reconciled before he signs a new deal.
"I haven't got all the answers to what I want to do yet. The foundation of the contract that I have, I believe is the best contract that there is in terms of how it's structured, in terms of time management, the team that's put around me.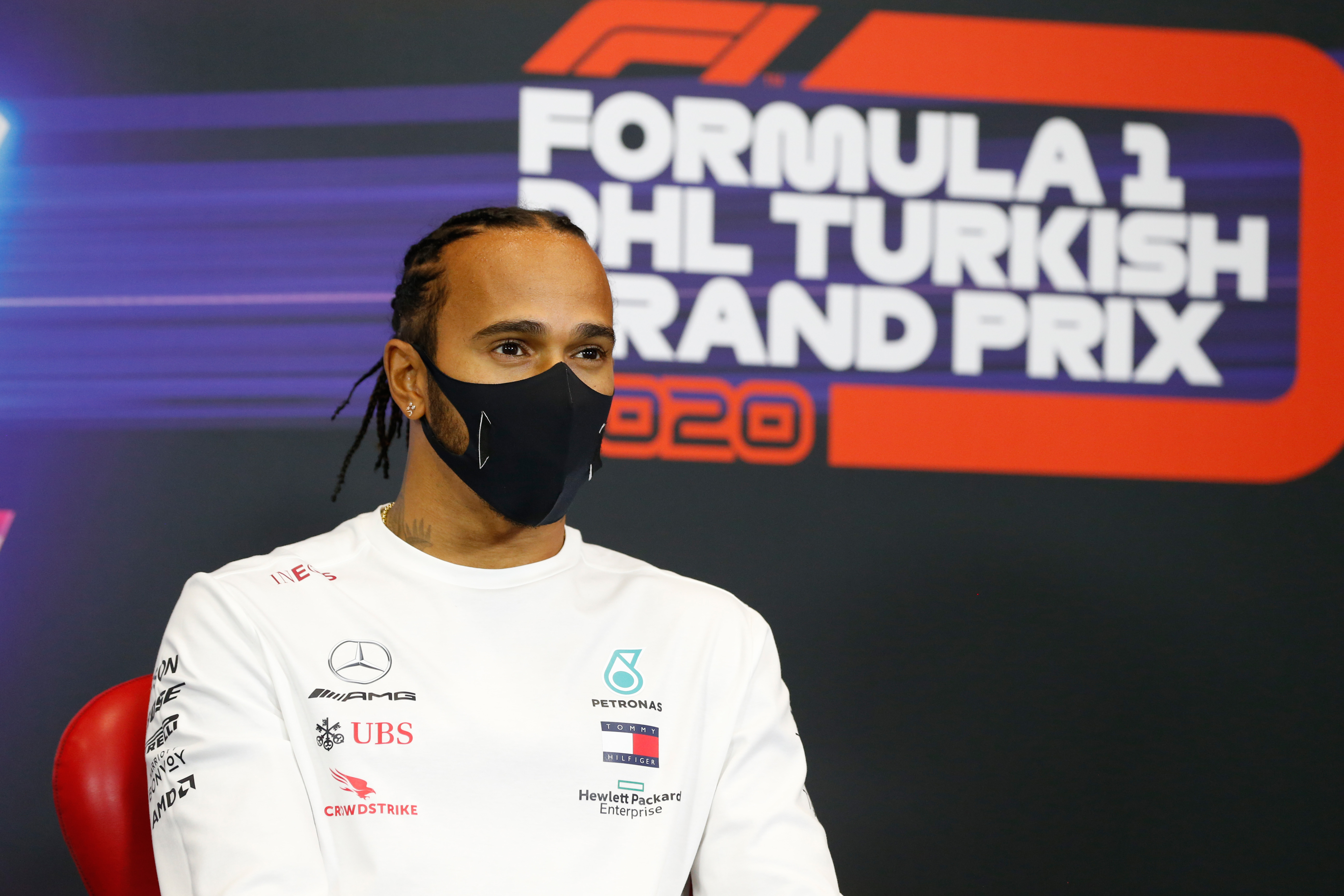 "It's been great. [But] I'm always looking to see how we can improve. How can I be more efficient and do more for the partners? How can I position myself to do more for the team?"
Hamilton went on to indicate that some of the uncertainties lie in the wider elements of his deal, outside of his role as a racing driver.
He has been a major advocate of anti-racism campaigning this year and spoken a lot about the need for greater diversity in motorsport and other industries.
Now Hamilton has spoken about wanting to be a part of Mercedes' electrified road-car future as well.
It suggests that Hamilton wants to firm up his off-track responsibilities beyond 2020, potentially shoring up his post-F1 'retirement' plan – which Mercedes would likely be a major part of.
"It's easy just to go and sign a deal and continue not having thought of what's afterwards," he said.
"And I'm very conscious of the idea that I do want to continue with Mercedes, I would love to help them on this quest pushing for change.
"That's pushing taking their cars green, and electric, I want to help them on that road.
"I'd like to help them in terms of pushing for diversity because within the organisation as with every organisation out there, there's not enough of it.
"So, there's a lot to discuss, and a lot to go through."
Mercedes would have liked to get a deal done by now, particularly as Wolff said in the summer that the gaps in F1's schedule represented an opportunity to start the negotiations properly.
However, there are just three races left after this weekend's Turkish GP, and they form a Middle-Eastern triple-header.
That leaves only one free week between now and the end of the season, and Hamilton has admitted his new contract may not be in place before then – which would mean his future remained undetermined until late-December.
But he also reiterated he still has a personal desire to continue.
"I think that's something we'll do if not after the job is done, [then] particularly at the end of the year. But nothing's set in stone.
"I think it's just about talking about it. At the moment, I don't feel like I'm finished. There are always areas to improve.
"I love racing. I love the challenge. And I don't think that's going to change anytime soon."