My first disclosure is that I can only comment on what I can see, and Williams has only released its own carefully chosen images of its new 2023 Formula 1 car so far.
From what they show, the FW45 appears to be a bit of a cross between the Ferrari and Red Bull from 2022, which seems to be the trend that to some degree everyone is heading down.
But that's only on the visual side, I'm pretty sure there will be more differences under the skin.
I have highlighted some of the detail changes in red where Williams appears to be following the Ferrari trend, and in magenta where it's following the Red Bull trend (I would've gone for blue, but the Williams is a blue car).
The light blue ellipse highlights what looks like a small side diffuser in its own right. It's not completely clear in the images Williams has released so far, but this could be a good way of getting the front corner of the floor to work harder – provided it's legal and also not a decoy part.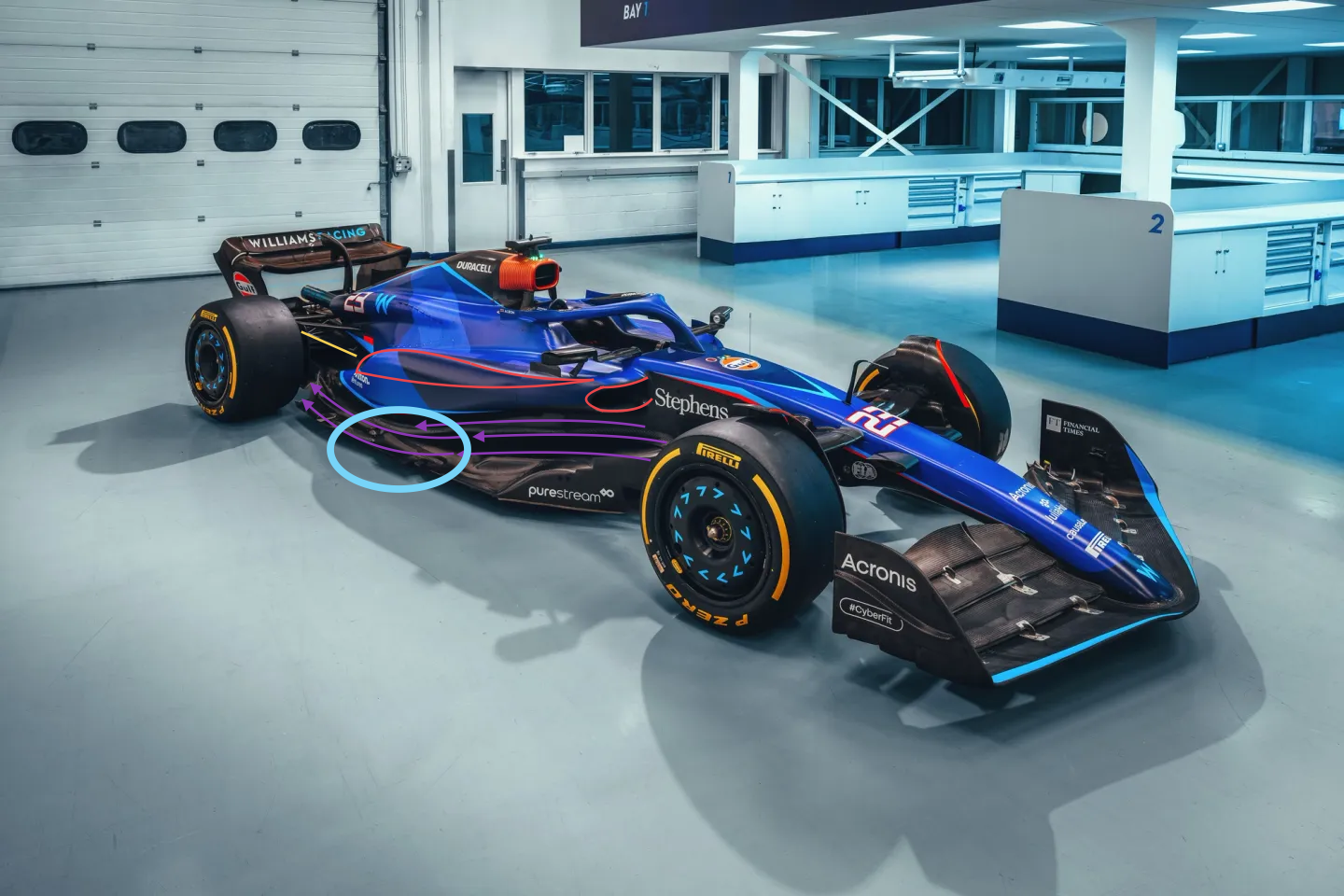 The green mark in the image below shows the letterbox rear radiator exit. Interestingly Williams doesn't have any louvres in the bathtub shaped sidepod top surface (yet).
It looks like it has gone for a pullrod rear suspension and a pushrod front suspension, marked in yellow on the images above and below.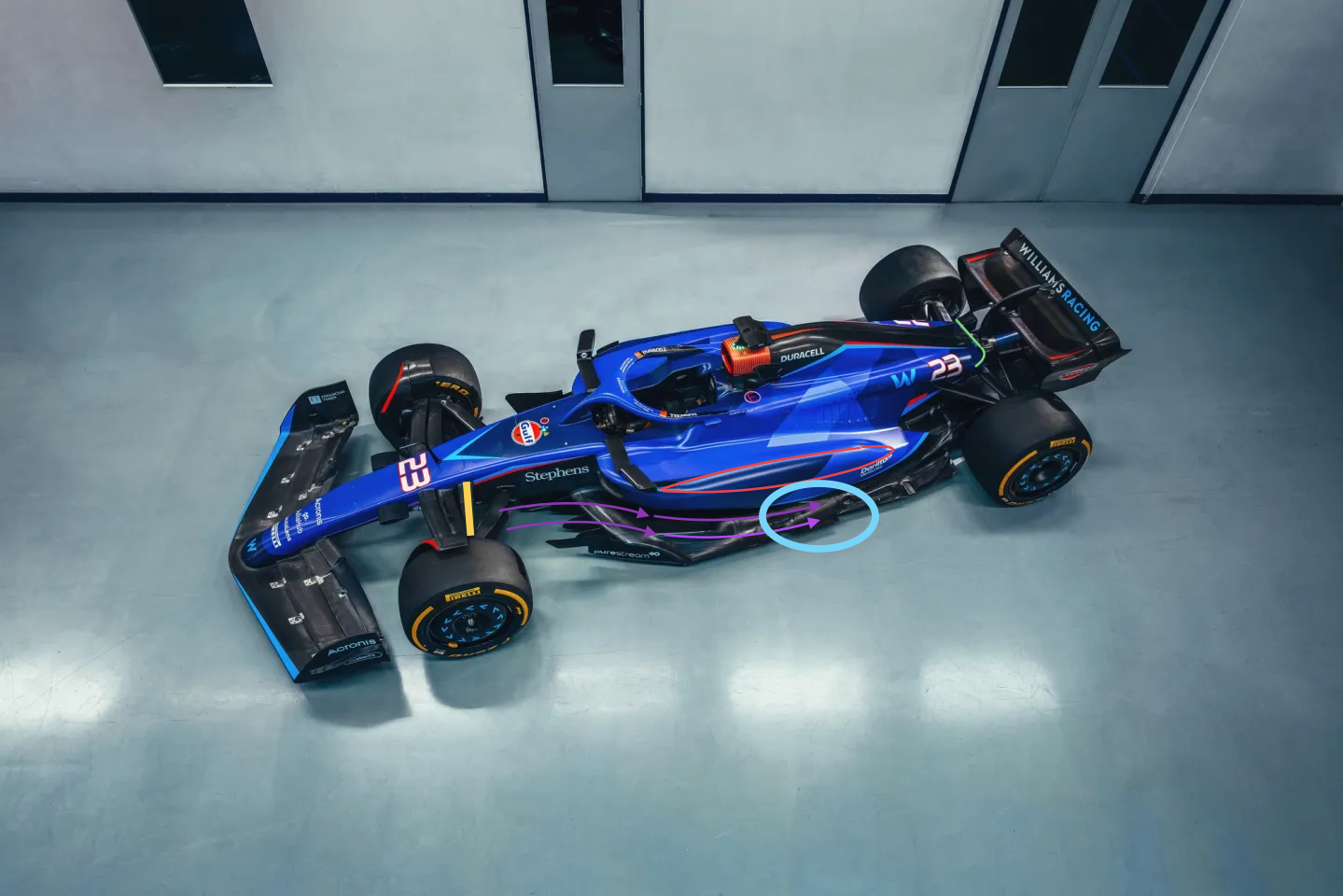 Before I get too carried away, we need to see a few more pictures from the running the car is doing at Silverstone today.
My first impression is it looks like a solid place to start the season from. Only Williams knows right now if it has met its design objectives and this – not what we see visually – will be what influences its performance. It certainly needs to take a big step from 2022 to mix it regularly in the midfield.