It's that time of year again and the Formula 1 season is about to start from a clean sheet of paper.
Last year's results mean nothing now, replaced by optimism, and for all 10 teams the objective is simply to improve on what they did in the past. Right now, most will be confident they will do exactly that.
It might seem like a long, quiet winter F1-wise, but anyone working in a team – especially in the research and design departments – would probably say it has been a very short and stressful winter.
Everyone would love that little bit of extra time to optimise those few extra gizmos but unfortunately the production side will have been banging the desk to get drawings released to allow manufacturing time for the parts.
On top of that, teams will have had to get the cars through the various crash tests. For a long time, you only had to do this in time for the first race weekend but since 2012 you have to tick those boxes before you can even run. Sometimes it can take a few attempts to do this, which eats up time and can throw some extra problems into the mix.
I consider the teams as being on a ladder with each one on a rung. It's a question of how high you can go before you suffer from vertigo in the dizzy heights of F1
Other than tiny details, the technical regulations remain as they were in 2019. That doesn't make it any easier to improve things, but it does mean there is continuity in understanding how the car works on track and makes the development direction a little easier to define.
The development itself is just as difficult and I'm really looking forward to the direction the teams take with the front wing.
Will the majority go with the Ferrari concept of sweeping the outer ends of the flap downwards to induce more outwash, or will it be the Mercedes/Red Bull package of creating more front downforce with that outboard flap area? I'm pretty sure there is a middle ground between the unloaded and loaded outboard concepts that satisfies both requirements.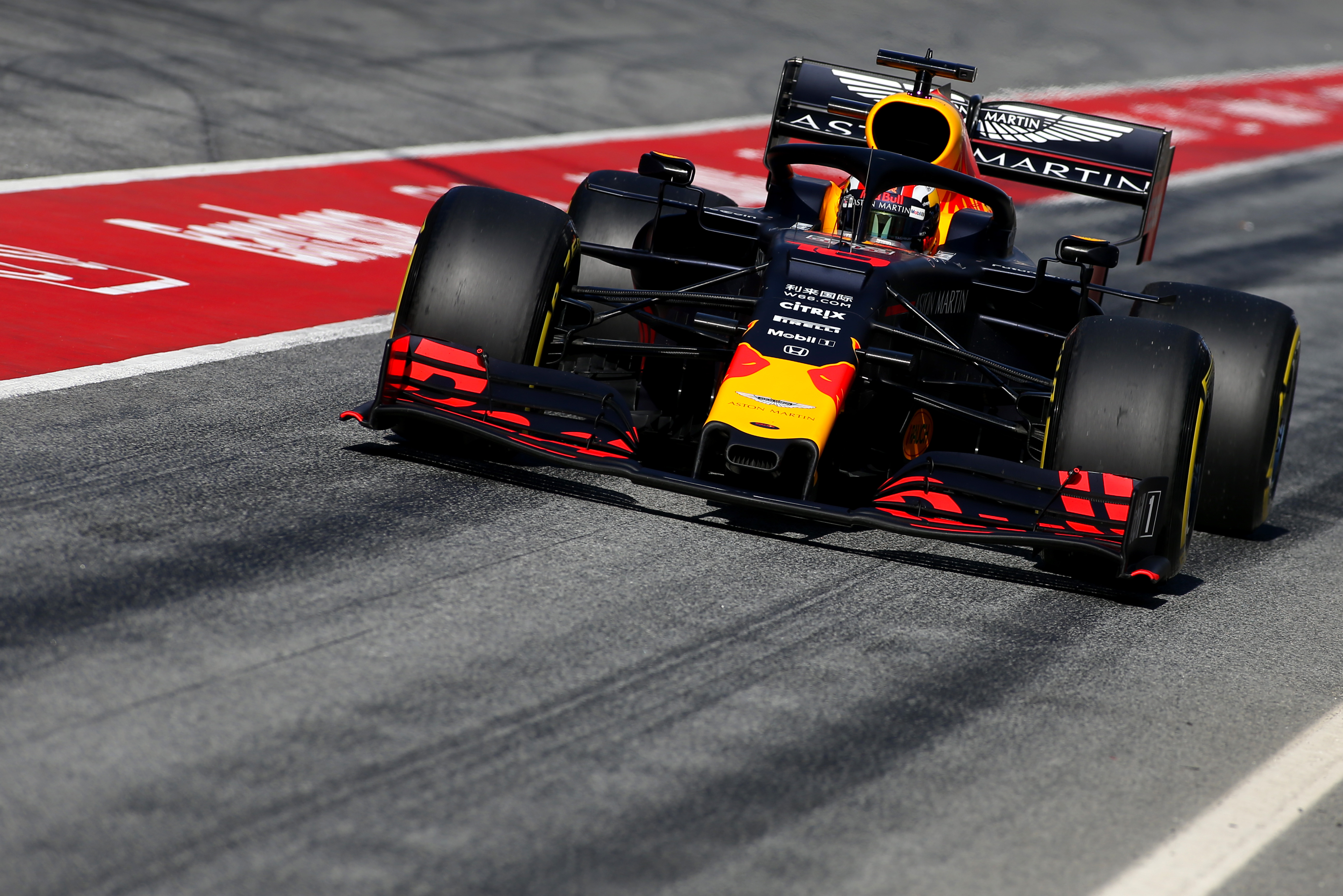 Last year, Mercedes got the most out of testing by running a fairly basic-specification car at the first test and going through the motions of learning what it could achieve with a package that had been signed off several weeks earlier.
This allowed the team the maximum time to understand, design, research and manufacture parts for the second test. On the final day, Mercedes was pretty much back where it had been for the previous five seasons – leading the pack. James Allison did admit that Mercedes spent a good part of the final test scratching their heads and trying to extract the performance they expected to be there already, but then so did all the other teams too.
Other teams might well take a leaf out of the same book for 2020, but you would need to be 100% confident that when you bolt on the new parts that they will perform as expected – especially with the reduction from eight to six days of pre-season testing. And given the rules haven't changed, there's less to be gained from such an extreme approach.
Plus, you can't always be confident in your new parts working. Windtunnel and CFD-to-track correlation remains a black art and it is only the teams with the most sophisticated simulation tools that can take those risks. Track correlation is vital. If you have to solve problems in that area, suddenly you might find yourselves into the middle of the season having lost a lot of time.
So what do teams need to do to improve their overall performance in 2020? I consider the teams as being on a ladder with each one on a rung. It's a question of how high you can go before you suffer from vertigo in the dizzy heights of F1.
Mercedes
Mercedes should have been suffering from dizziness for some years at the very top of the ladder, but it has coped with it well.
Within the same set of regulations, there won't be too many big steps of improvement left and the team just needs to keep doing what it does and finding a little more performance from every detail of the car.
It's all about finding lots of small gains. Perhaps it can reduce the aerodynamic peakiness to make the car more aerodynamically efficient to cope better with whatever Ferrari can throw at it as far as straightline speed is concerned. It could also be made a little bit better in the turbulent air of traffic, as Mercedes has seemed to struggle even more than others in this area over the years.
Mercedes also needs to tidy up the little disputes that seems to pop up every now and again between the driver(s) and the strategist. Do this and a seventh constructors' and drivers' championship in a row is extremely likely. Whatever happens, it's the team to beat.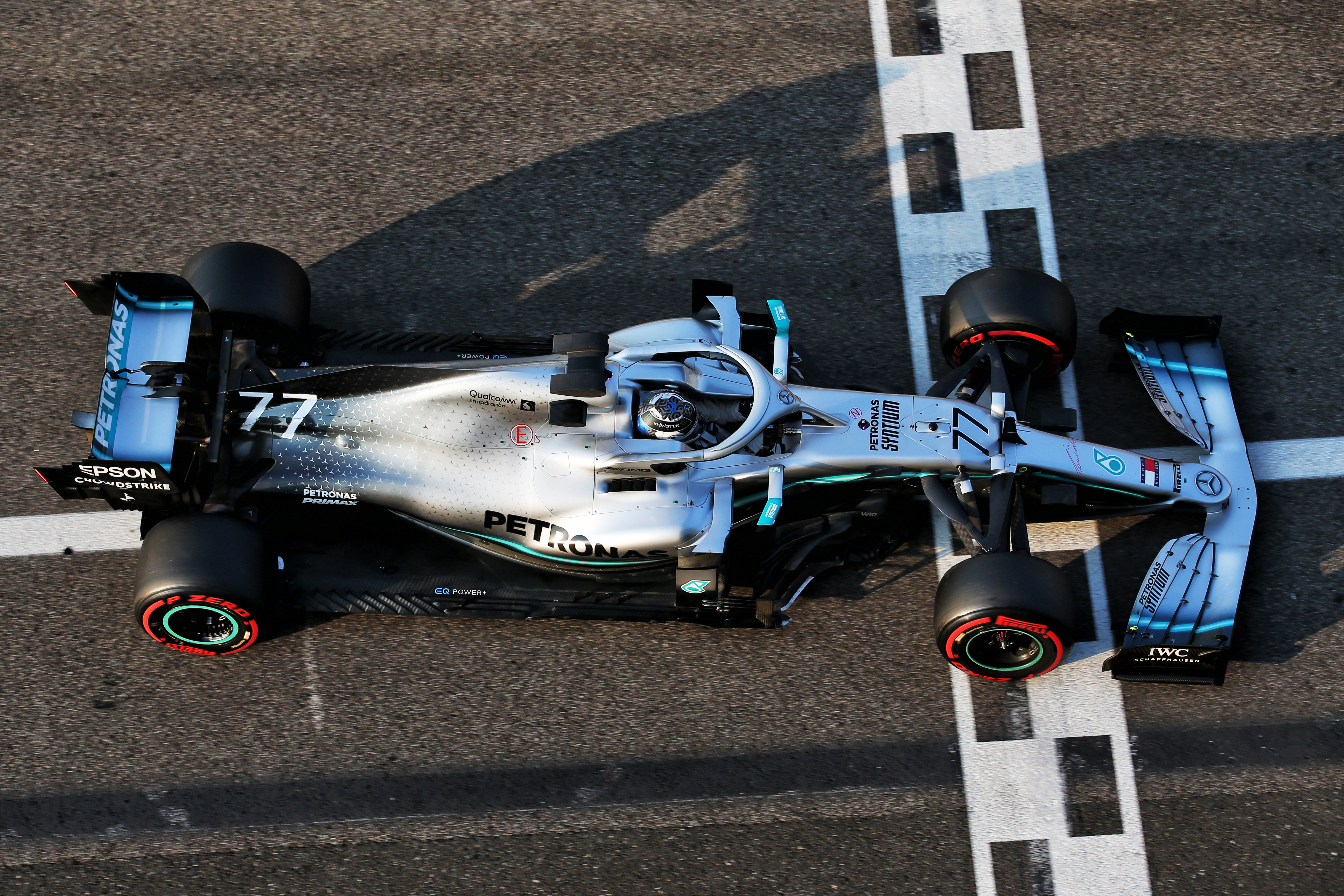 FERRARI
It's difficult to know where to start with Ferrari. It must get the drivers to work together as a unit, but until Mattia Binotto stands up and declares a number one driver I don't think that will happen.
It doesn't have to be a season-long allocation as things can change, but at least for each race at the start of the season the team needs to make the drivers aware of who gets priority and then reassess mid-season.
As for the car, the priority has to be more downforce. To get the best from the Pirelli tyres you need to put as much load as you can through them and on too many occasions last year Ferrari wasn't doing this. Ferrari had better straightline speed but the corner speed wasn't always there. And while the car is sliding that little bit more, you eat up the tyres.
Ferrari also seems to neglect how important pit strategy calls are. Strategy is a living thing, you may have a big plan but you also need to react to what is happening around you and Ferrari doesn't do that very well.
RED BULL
Red Bull would have been right up there in the 2019 championship if it had started the season stronger.
After the summer break, having previously introduced a series of upgrades in the races up to and including the Austrian Grand Prix, it appeared to fix the troubles caused by last year's front-wing rule changes. My simple advice would be try to understand why that happened so it doesn't let it happen in 2020. There's also a need to try to understand why the team is so strong at some tracks and mediocre at others.
As we all know, Max Verstappen is right up there with the best. Give him the tools and he will bring the results but to win a championship you need to be scoring big points from the first race. If you do that, you also put big pressure on the opposition.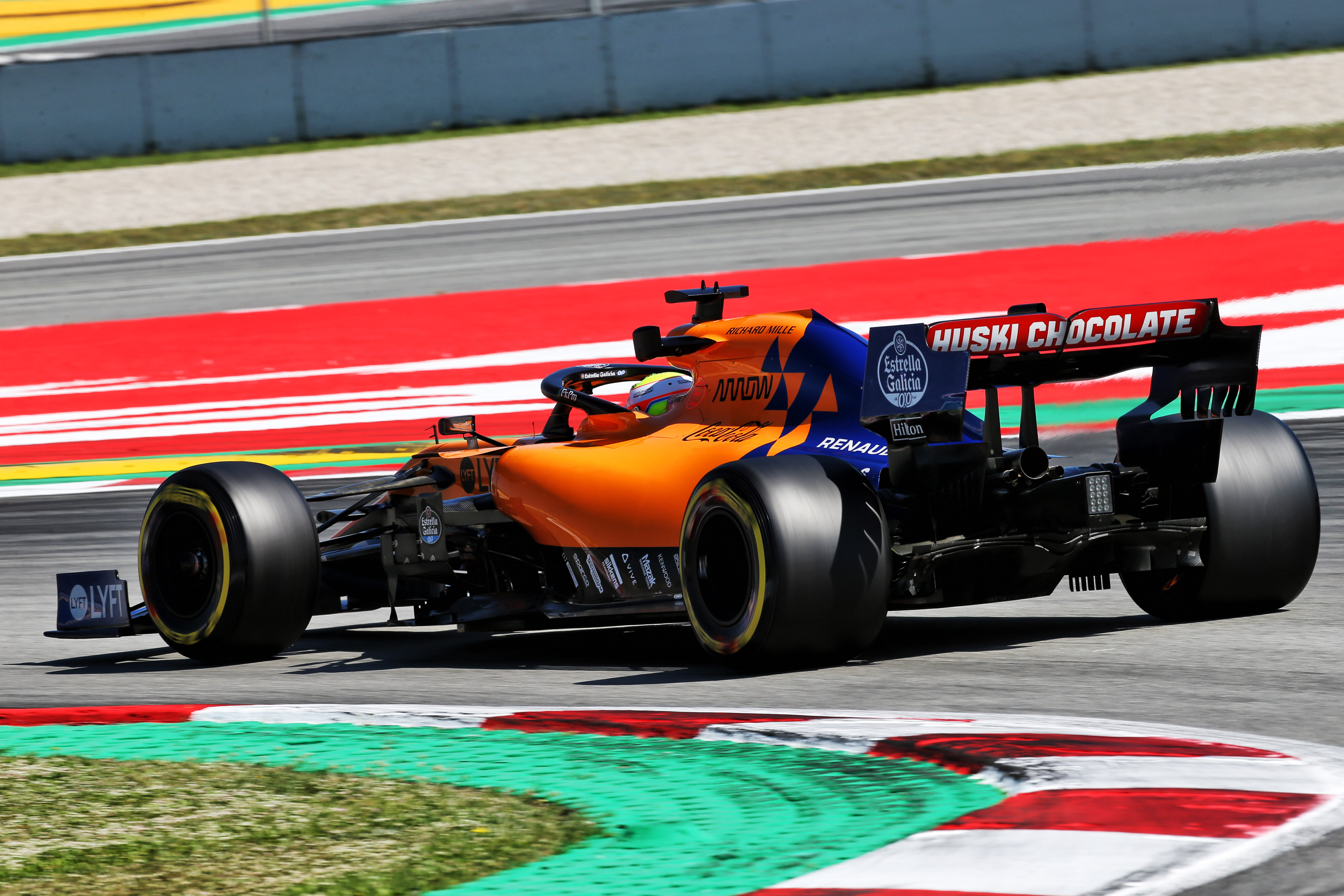 M<span style="text-transform:lowercase;">c</span>LAREN
McLaren bounced back from being an also-ran in 2018 to leading the midfield last year. There's still has a long way to go to catch the leading bunch, but if McLaren can carry the momentum from the end of last season it should be able to close the gap. From there, it's a question of how much of an improvement the others have made.
When McLaren was in trouble and using the Honda engine from 2015-17, then the Renault in '18, it didn't react to what was happening in front of it and spent too much time believing its own hype.
But with Andreas Seidl as team principal and James Key as technical director McLaren doesn't have that blinkered approach anymore. They've both been around for a while and really understand that it doesn't matter what the performance of your car is like – you simply need to make it better as quickly as possible.
RENAULT
Renault seems to be where McLaren was a few years ago in that it is now suffering from too little self-awareness. Last year was full of promises that didn't come to fruition, so changes have been made and in comes Pat Fry to head up the chassis design.
Fry comes from McLaren, so he will have a reasonable idea of how things turned around there. But my advice is to spend some time trying to understand why the windtunnel/CFD correlation is so far away from track performance.
There did appear to be a problem with the concept of the front of the car last season, which made it difficult to get control of the airflow to maximise the downforce from the flow to the bargeboard area, so this car has to show Renault has understood what caused that problem.
You need to have a grasp on this before you can really have any confidence in your development direction. And also, don't believe all your own convictions about the Renault engine being the second best in the pitlane…
ALPHATAURI
The renamed Toro Rosso team is probably the smallest in the pitlane, but its resources plus the relationship with Red Bull should allow it to be up there with McLaren, Renault and Racing Point so there's no excuses not to be there in the battle for the best of the midfielders.
Last year, it still had its own aerodynamic stamp on the car but I'm sure that will be diluted as the technical relationship builds further. After all, it is a sister team so that can only be expected.
What is now AlphaTauri still needs to improve its consistency. Out of all of the midfield runners, it is probably the most up and down when it comes to performance and that lies within its own boundaries. After improving last year in this area, another step needs to be made.
RACING POINT
Last year was probably the team's worst in a decade and was contrary to all expectations. Yes, there were major financial problems in 2018 and recovery from something like that is never easy or quick but the new owners probably expected more.
This new season is when the team's new situation can be judged. Racing Point might still not have the biggest budget in the pitlane but at least now it can plan out the season and the required development stages and know that the research required to achieve that will not go to waste.
The technical team has shown over the last few seasons that it understands what makes a car quick, so as long as the technical department focuses on the current requirements and doesn't get too caught up in the major upheaval of the new owners' plans for the future I'm pretty sure it can get back to fighting for the front of the midfield pack. The key is not to get distracted by the long-term projects, especially given the Aston Martin deal, and just focus on doing what it does best.
I still think the Lance Stroll can do a reasonable job. Is he another Charles Leclerc? No, but there are not many of them around. Sergio Perez is a good yardstick to measure himself against.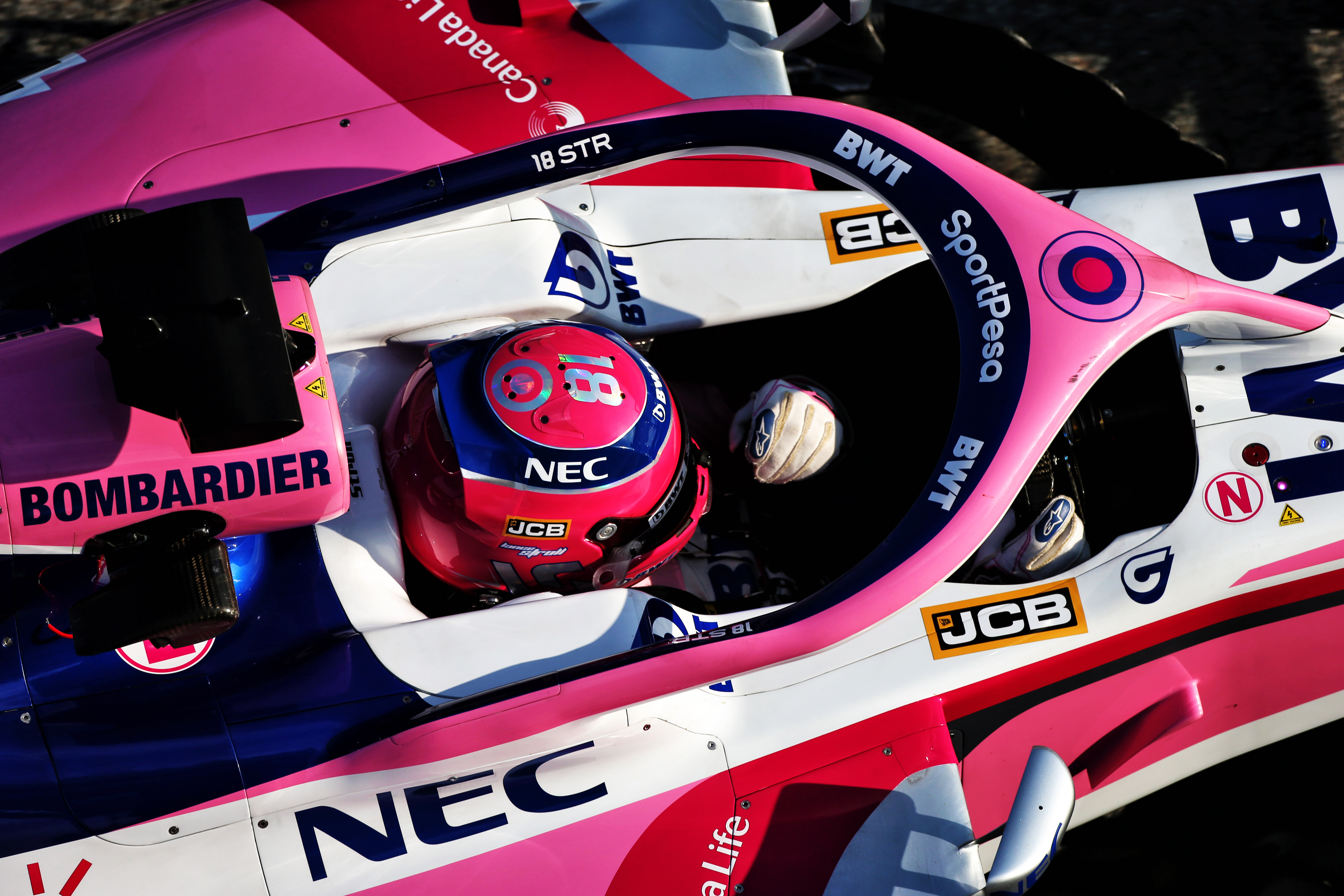 ALFA ROMEO
Alfa Romeo will have gone into 2019 expecting more than it got. It had Kimi Raikkonen, so knew with the right tools he could be up there but the team wasn't able to supply them. As far as performance was concerned there seemed to be a lack of understanding – just look at how the team struggled to get the best out of the major package introduced in Singapore while managing to finish fourth and fifth at Interlagos with basically the same car.
This raises questions about how well it can sketch out a development route. Every circuit has its requirements, but to get the best from all of them you need to have a stable and understandable aero platform. If you have an underfloor or front wing package that is critical to ground clearance on some circuits, it will be beneficial on some and detrimental on others. So my advice would be, even at the cost of a little bit of peak downforce, to go for an aero package that is not so critical. Achieve that consistency and then you can move forward, don't and you end up scratching your head for another year.
HAAS
You'd hope Haas has learned from the dismal 2019 season, but the fear is that the technical team didn't entirely understand why it was so bad. Certainly, it didn't find a good direction in the closing stages of the season. You can understand the symptoms of the problem, but not necessarily the root cause.
When you are not really in control of the complete package, you never really understand how everything knits together. I liken it to a jigsaw; you have most of the parts and can put them together but it's the parts that are missing that you have to take from another jigsaw that let the final picture down. It's a big help to obtain so much from Ferrari, but what Haas gets and what Ferrari uses will have differences.
Like McLaren in its Honda days, it didn't react to what was happening in front of it, instead it became confused by running different drivers with different-specification cars.
It's difficult enough to get through all the different testing scenarios but when you do that you reduce your data by half. It's no wonder that Haas was going into races with zero understanding of what the end result might be.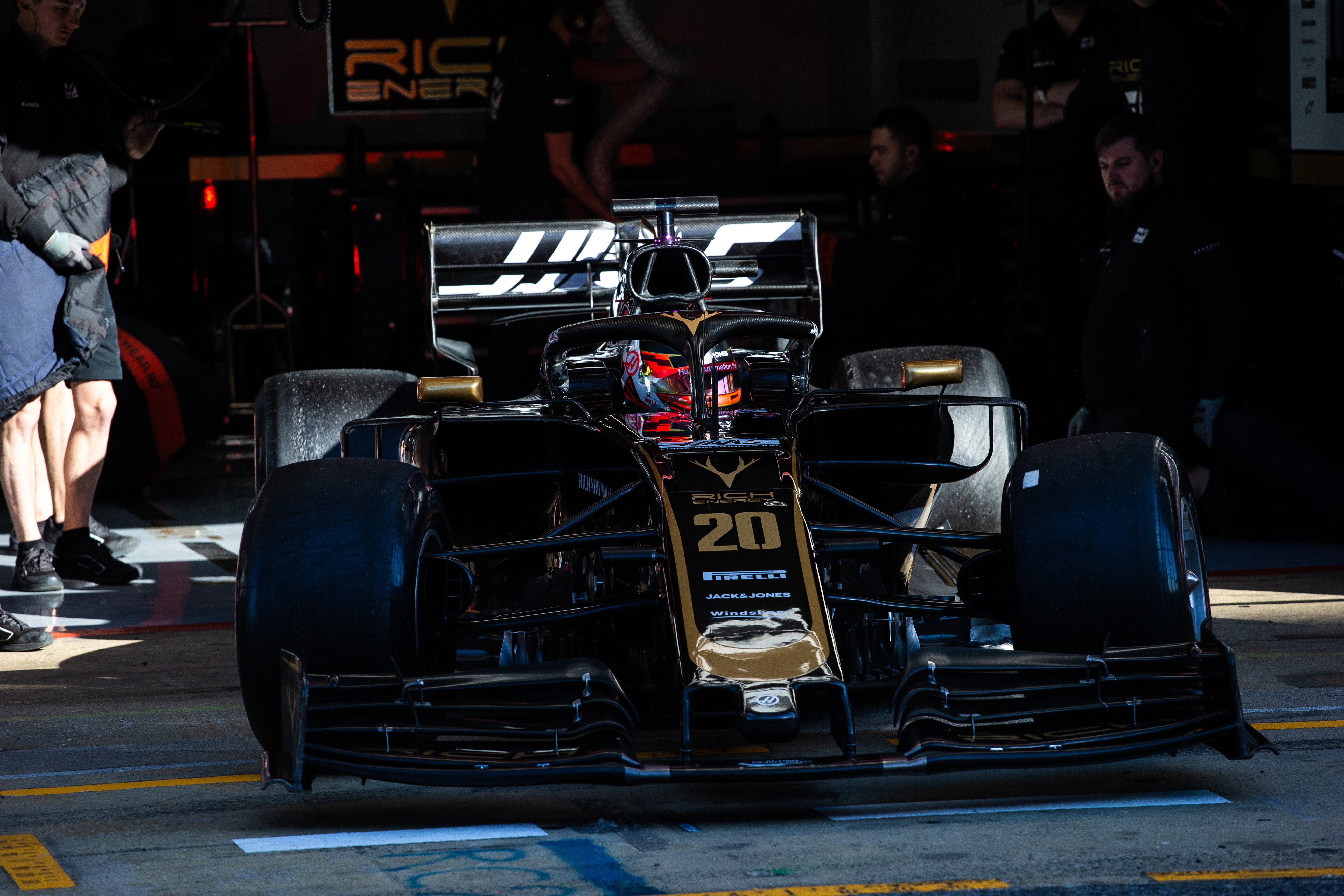 WILLIAMS
Williams was right up there battling with Mercedes in 2014/15, but from there on in got on the slippery slope to the back. That's four years of going backwards, so you would think that during that time someone would have picked up that things were not going in the right direction. There is no reason Williams can't be in there mixing it with that midfield pack, but to achieve that it has a lot of work to do.
Just understanding why it went so far wrong from 2017-18 and then again to '19 will be a major thing.
Paddy Lowe was brought in at the end of 2016 to shore up the dam but that didn't work and then it had an internal structure shuffle, with the latest arrivals David Worner from Red Bull and Jonathan Carter from Renault.
But with F1 the way it is now, it's never one person that is responsible for success or failure, it's more of a system or personnel structure that is at fault. Williams has done some work on this to try to bring the team up to what might be called modern standards, but this season will show if it's on the right track.
But you still need a leader and Williams now has more of a technical management team than a pure concept technical director and this is the area that Williams needs to look closely at.
At the moment it is certainly a long way away from suffering from vertigo.