I have to say the outcome of this race has left me disappointed.
I am old enough to remember when the championships were decided between Ayrton Senna and Alain Prost by driving each other off the road.
We also had the Michael Schumacher era when argy-bargy with Damon Hill and then Jacques Villeneuve (in the Jerez 1997 collision pictured below) affected the championship outcomes.
Is that what we want all over again?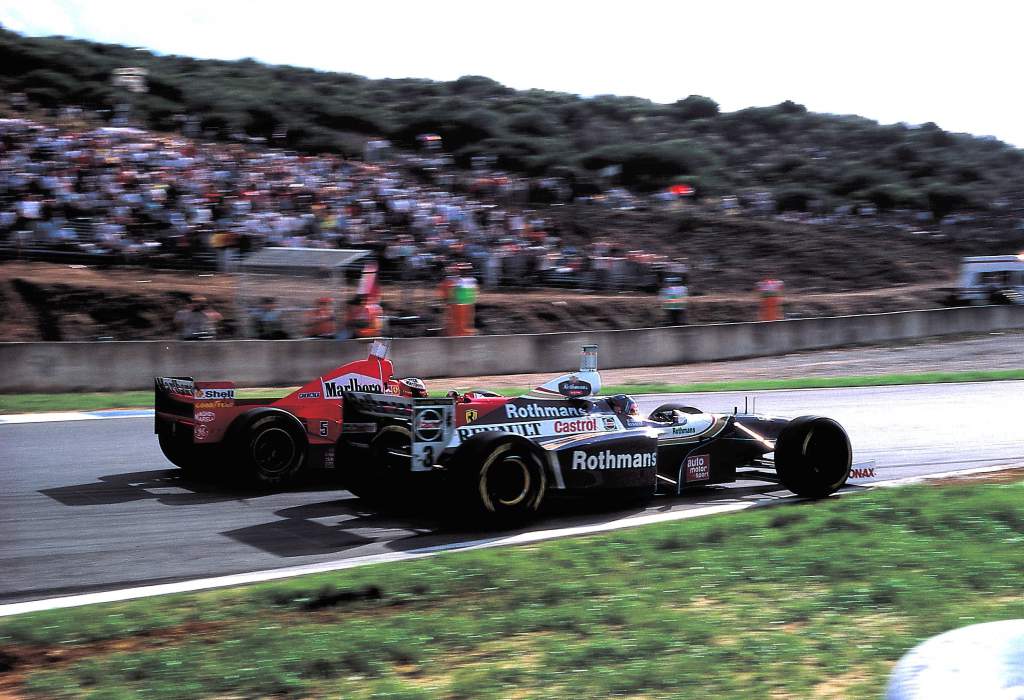 There was nothing wrong with Hamilton's drive, it was very good, but to be judged at fault and to get only a time penalty for pushing another driver off the track just shows that the penalty system is not adequate and doesn't fit the crime.
Hopefully Max is all OK. It did look like the impact rang his bell, but he will be getting the best medical attention. He still has an eight-point lead in the championship so all is not lost.
What Verstappen needs remember is that if that tyre hadn't exploded in Baku and he hadn't been ushered off the road at Silverstone he would probably be leading the championship by another 50 points.
And for Red Bull this accident damage has cost it probably in excess of £1million in damage and all it prompted was a 10s penalty.