The McLaren Formula 1 team has really gone to town with its French Grand Prix upgrade, which includes a new underfloor, sidepods, rear brake ducts and some changes for the circuit-specific cooling requirements.
The big changes are to the sidepods and floor. The sidepods now, from behind the driver's head, sweep down far more than before with less of a coke bottle undercut.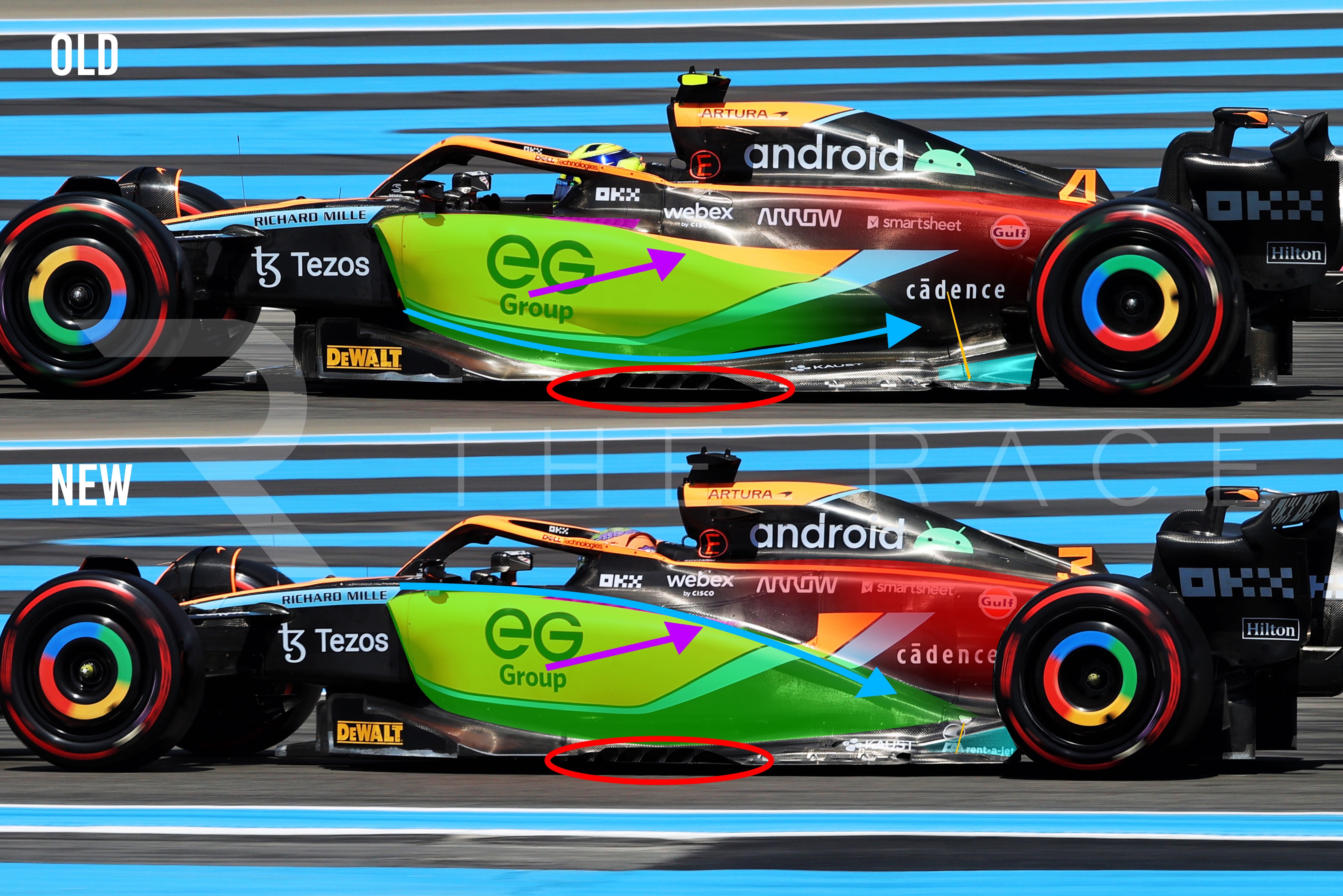 This means McLaren is trying to get more of the over-the-sidepod airflow down and into what's known as the 'Coke bottle' area, as opposed to bringing it around the outside (blue arrow) and into the Coke bottle.
McLaren has also raised the outer corner (magenta arrow) similar to Ferrari and Alpine to reduce the amount of flow that would spill over the outer corner of the sidepod into the Coke bottle.
This all works together to separate the airflow that is being used by the front corner of the floor to generate downforce in that area.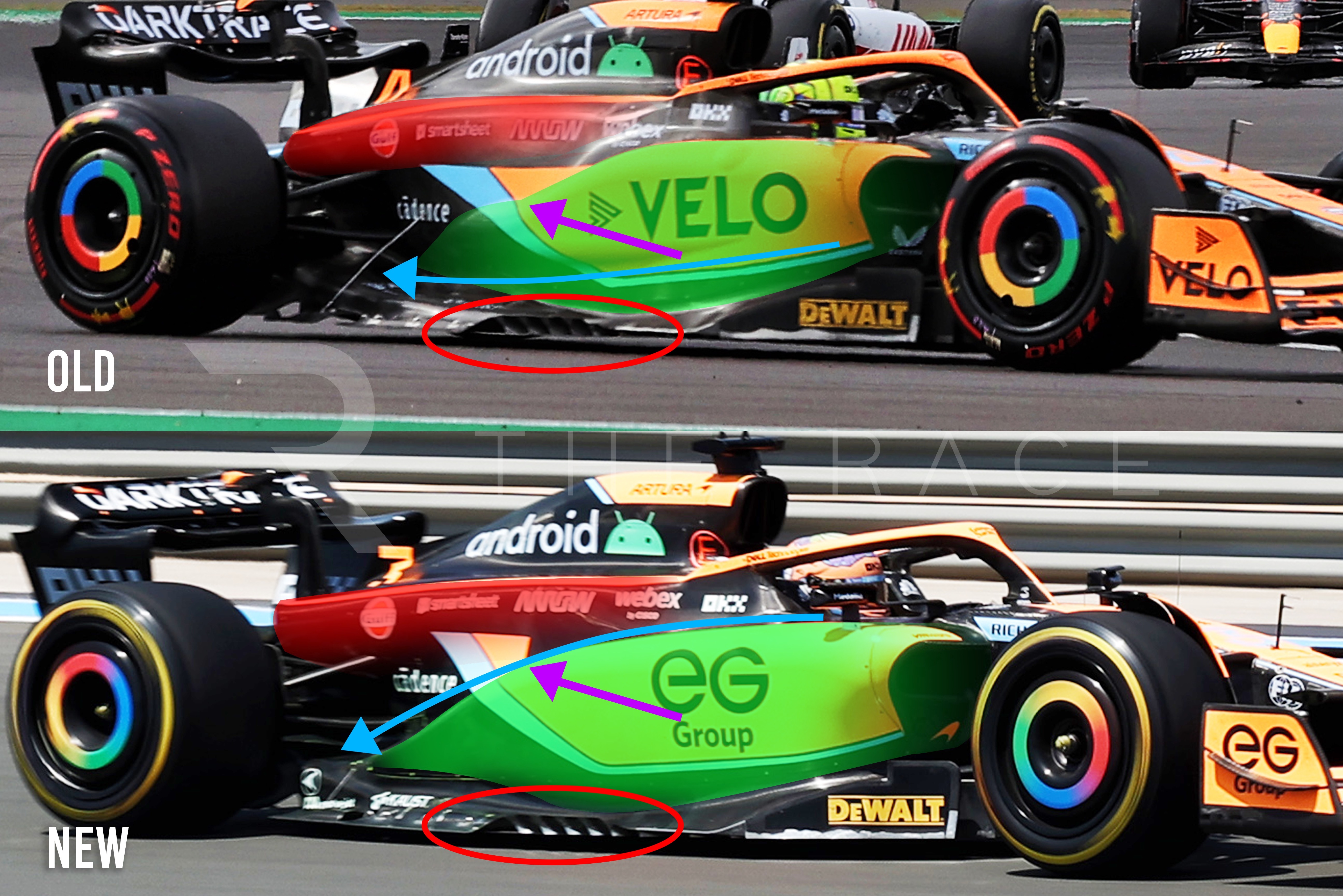 This area uses the underfloor splitters to turn that airflow out of the sides of the floor through this small vaned area (red ellipse) away from the flow going into and through the Coke bottle area.
In reality, the underfloor is the most significant performance upgrade and all the rest is to facilitate this floor design change.
Opening up this duct on the rear section of the floor allows more airflow to be pulled through this area (yellow arrows).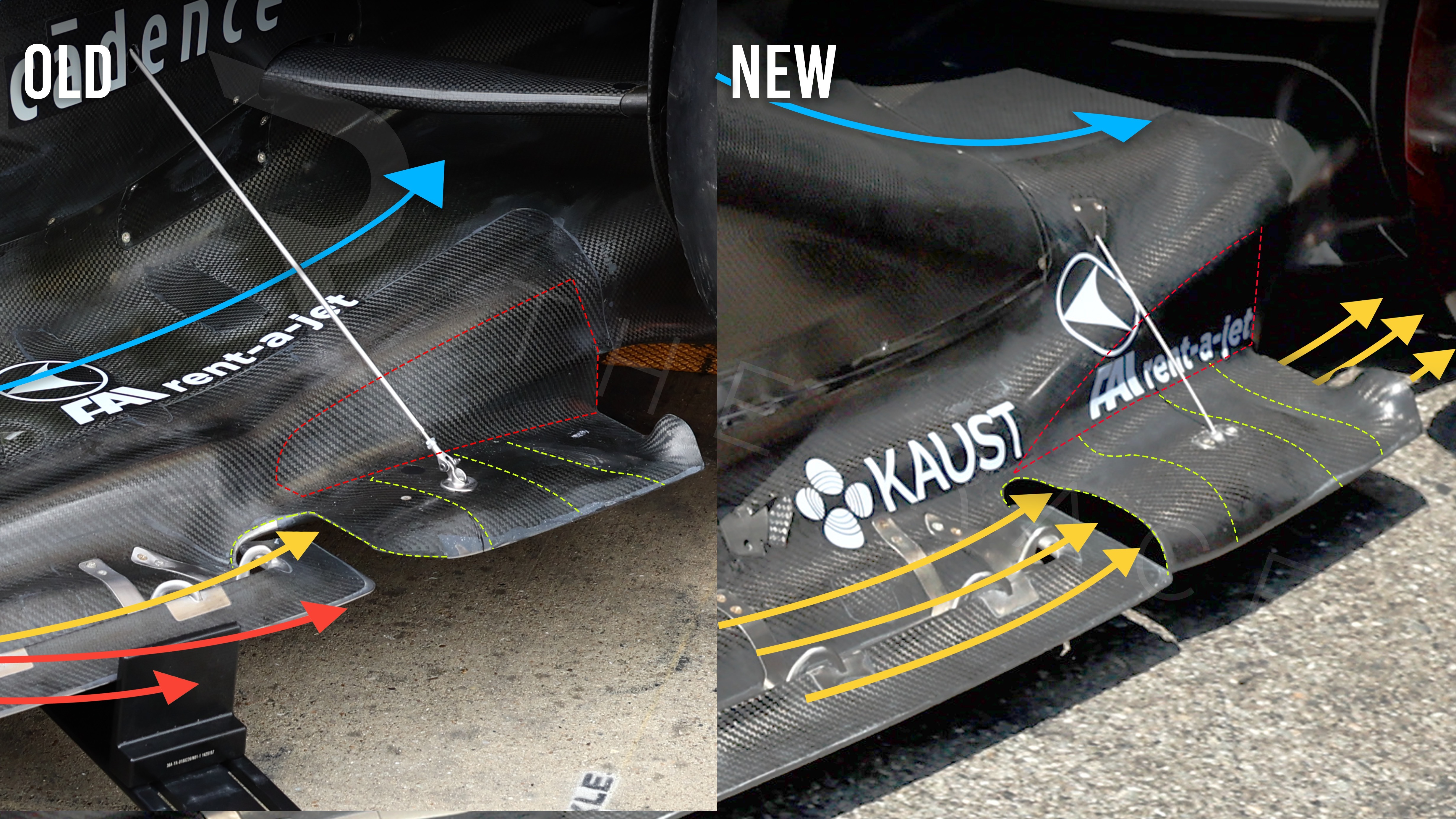 It's a bit like the blown exhausts. The airflow being displaced by the rear tyre rotating onto the track surface is very powerful where it goes around the inner corner of the tyre's contact patch. This is commonly known as tyre squirt.
If this high-energy flow can be connected up to the inlet on this floor duct then it will pull airflow through this area. Otherwise, that airflow would normally be pulled into the underfloor and diffuser (red arrows), reducing the amount of downforce that these components can generate.
The inlet of this duct needs to be positioned on or near to where the low pressure in the underfloor is at its lowest. So the inlet position fore and aft is critical to how it will perform.
With McLaren under increasing pressure from Alpine in the fight for fourth in the constructors' championship, it needs these upgrades to work as intended.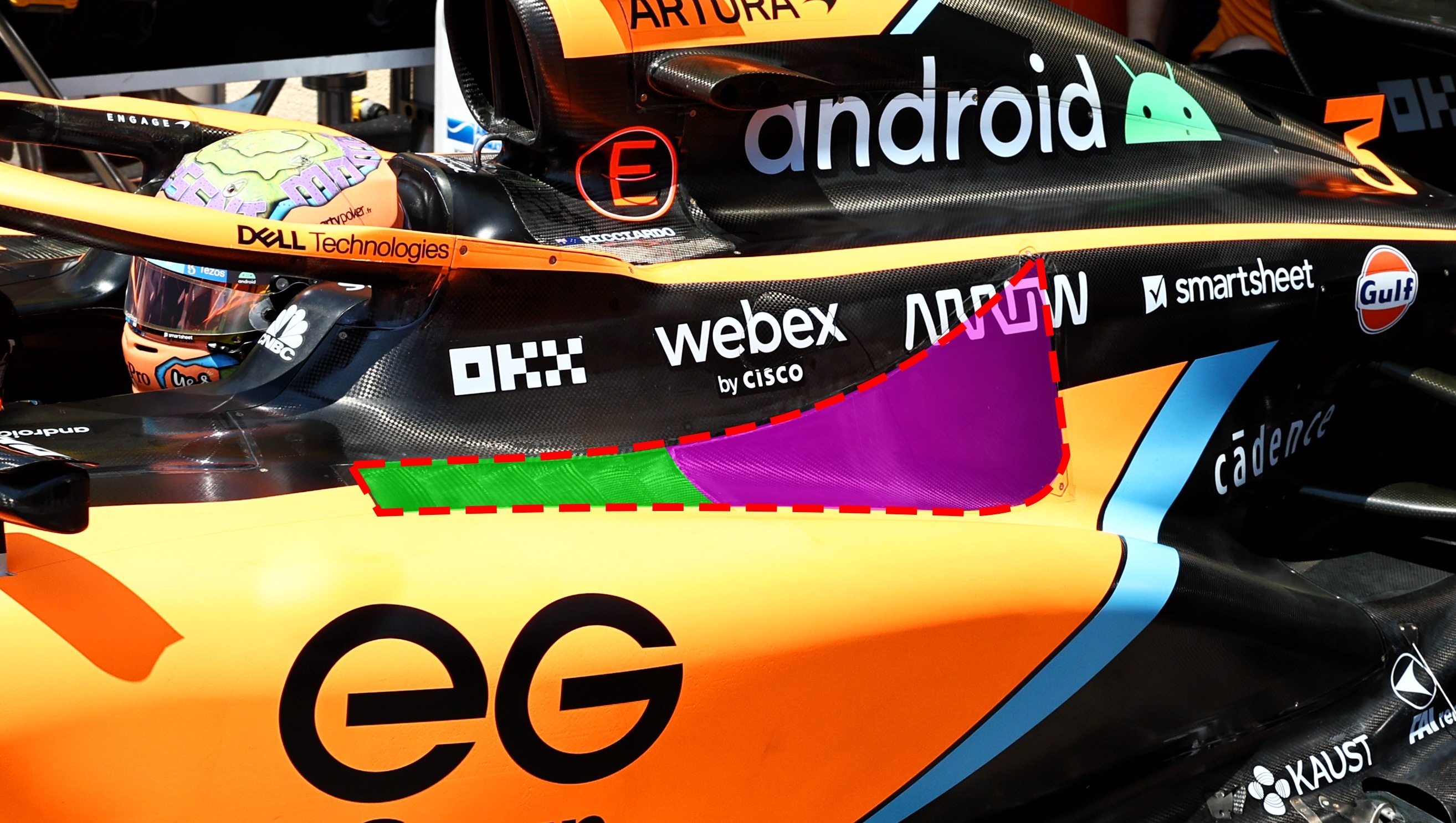 For the France package, McLaren has also redistributed the cooling exit ducts. It has separated the rear ducts from the Coke bottle flow and also increased the area of louvre ducting on the top of the sidepods. Both of these will separate the low energy cooling flow from the higher energy Coke bottle flow.
The area of louvres set into the top of the sidepods are adjustable to suit ambient conditions, so the purple highlighted area was being opened up during the session in FP1. That suggests some extra cooling capacity was required to cope with the high ambient temperatures.