Williams driver George Russell believes Formula 1's Virtual Grand Prix series has brought its young core of drivers "closer together", and says real-life F1 action is unlikely to change that because "we're all at different points in our careers".
Russell, the unofficial Virtual GP champion, was part of a group of recurring entrants in F1's online replacement series that also included Ferrari's Charles Leclerc, McLaren's Lando Norris, Red Bull's Alex Albon and Russell's own 2020 Williams team-mate Nicholas Latifi.
"We have done things that we wouldn't have done previously, and we've built a stronger relationship because of that" :: George Russell
And their interactions have not been limited to F1-organised events, with the drivers putting on private races and streaming themselves playing games together.
Ahead of the F1 2020 season's delayed start in Austria in a fortnight, Russell believes the joint activities during lockdown will have made a more tightly-knit group out of his peers – but acknowledges he isn't sure how this will be impacted by the dynamics of an actual F1 campaign.
"I'd say in the Formula 1 world, my only proper real friend I would say would be Alex, he's somebody I would chat to on a regular basis," Russell said when appearing on The Race Esports Podcast.
"But we [the Virtual GP regulars] are obviously all friendly with each other, but during this time it has brought us closer together.
"We have done things that we wouldn't have done previously, and we've built a stronger relationship because of that.
"Whether that will continue when we get back [to real-life racing], I don't know.
"Obviously we are all at sort of different points in our career, we are all fighting for different results I'd say.
"Probably the only two drivers who would probably ever clash together would be Charles and Alex, as they're in similar-performant cars.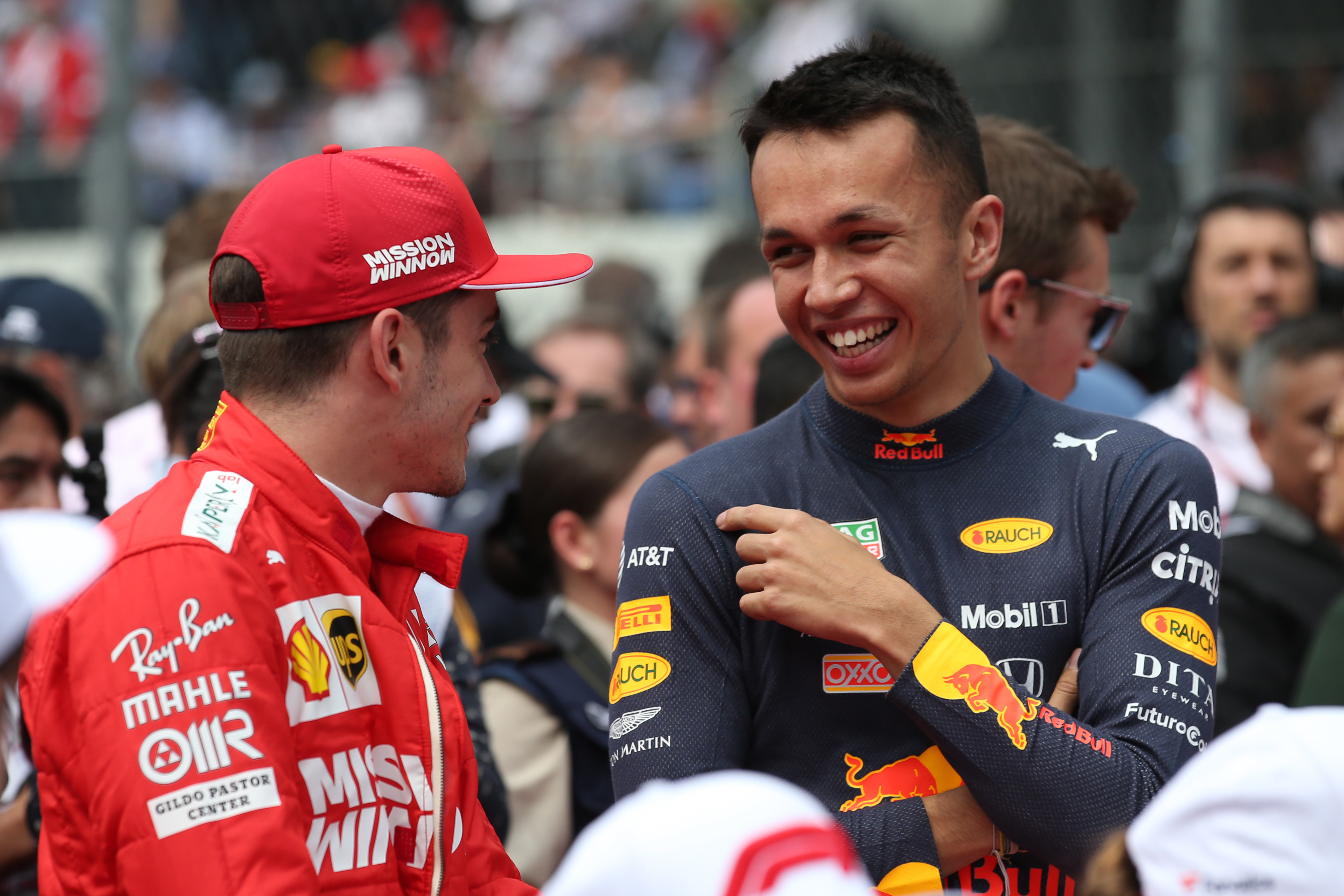 "Obviously Lando's at the front of the midfield, we [Williams] are at the back end of the grid. So we've got no reason to have any issues with one another, because we're all sort of doing our own little races. As disappointing as that is.
"But like I said, we've all known each other for years and years and years, and it's just been nice to sort of rekindle that relationship."
Russell says he is "incredibly excited" to get his second season in F1 underway with the July 5 race in Austria, but expects a strange atmosphere at the Red Bull Ring, with no fans in attendance and social distancing guidelines in play.
"It's been a surreal time for all of us and it's going to be surreal going back racing again," he said.
"This has been our whole life for all of us, and something we've not been able to do during all this time, and to go back – it's going to feel incredibly bizarre and obviously it will be a very different atmosphere compared to normal with no fans, much fewer journalists and media around…
"It's part of the thrill and the buzz of F1, that hype, the attention, let's say, and also our engineering meetings are going to be different, we're unsure if we're going to be in the same room or not… it's just going to be odd.
"But I'm sure after the first race weekend it will all feel natural again, we will all have adapted to the safety measures we have to follow and we'll just be focused on the racing, because from my side, I'm a racing driver and all I want to do is go racing."