Without a doubt, the flagship feature of Codemasters' F1 2021 is the new Braking Point game mode which will be the first comprehensively story-driven career mode in a Formula 1 game.
It's taken its inspiration from previous story modes in other sports games, namely the FIFA and NBA titles.
One thing that's immediately obvious from the snippet of Braking Point we've seen so far is that the cutscenes are a significant step up from what we've seen in Codemasters' older games. That's because the cutscenes have been outsourced to another developer in order to make them as high quality as possible.
The course of the Braking Point storyline will take you from the 2019 Formula 2 season and through to the 2020 and 2021 F1 seasons.
Once you make it to F1 you will have the choice of five different teams you can race for: Williams, Haas, Alfa Romeo, AlphaTauri and Racing Point/Aston Martin.
It's worth noting that, unlike in F1 2019 which first dabbled with adding fictional characters and a narrative into an F1 game, Braking Point is a totally separate game mode that doesn't tie into a driver or My Team career save.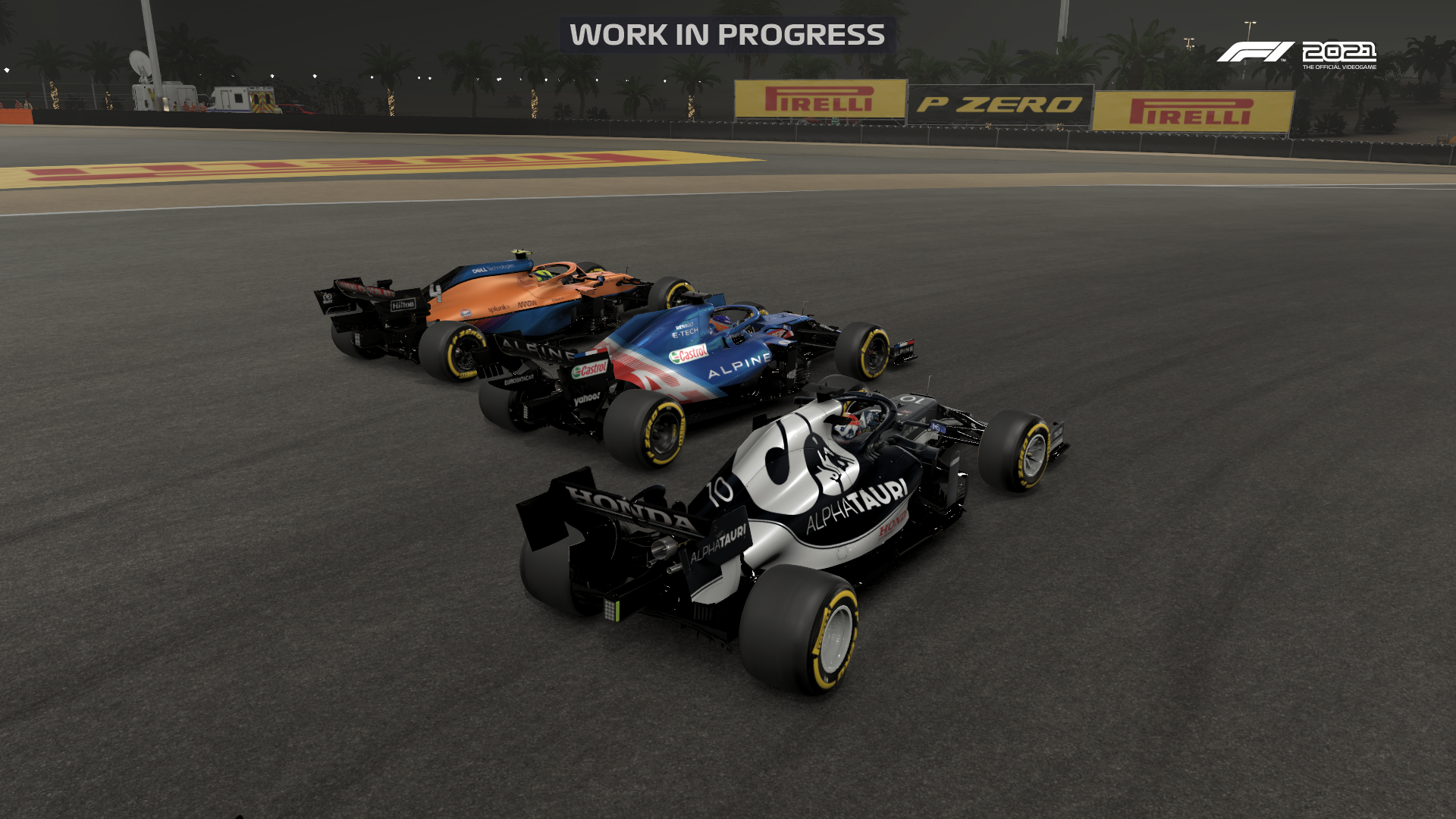 The reason for the separation was to give the best storytelling experience to the players, which wouldn't be possible if mixed with the amount of freedom you get in a traditional career mode.
"Braking Point is a separate experience in its own right, that gave us the freedom to do a lot more with it," says F1 franchise game director Lee Mather.
"Obviously if a player is playing a career or a My Team playthrough, you're very much determining what's going on and we wouldn't have any control over where the story went, who the characters were, what the logic and theory was behind what went on.
"Braking Point is very much taking that Drive to Survive drama and excitement and placing the player into that story.
"So you'll be able to play that as a separate experience and then go alongside and do your traditional driver career or My Team with the new features in there."
In Braking Point you'll be playing as Aiden Jackson, a young and upcoming F2 driver who is trying to break into F1. Alongside him, there's a raft of other characters including the return of Devon Butler (pictured below) who was an antagonist in F1 2019.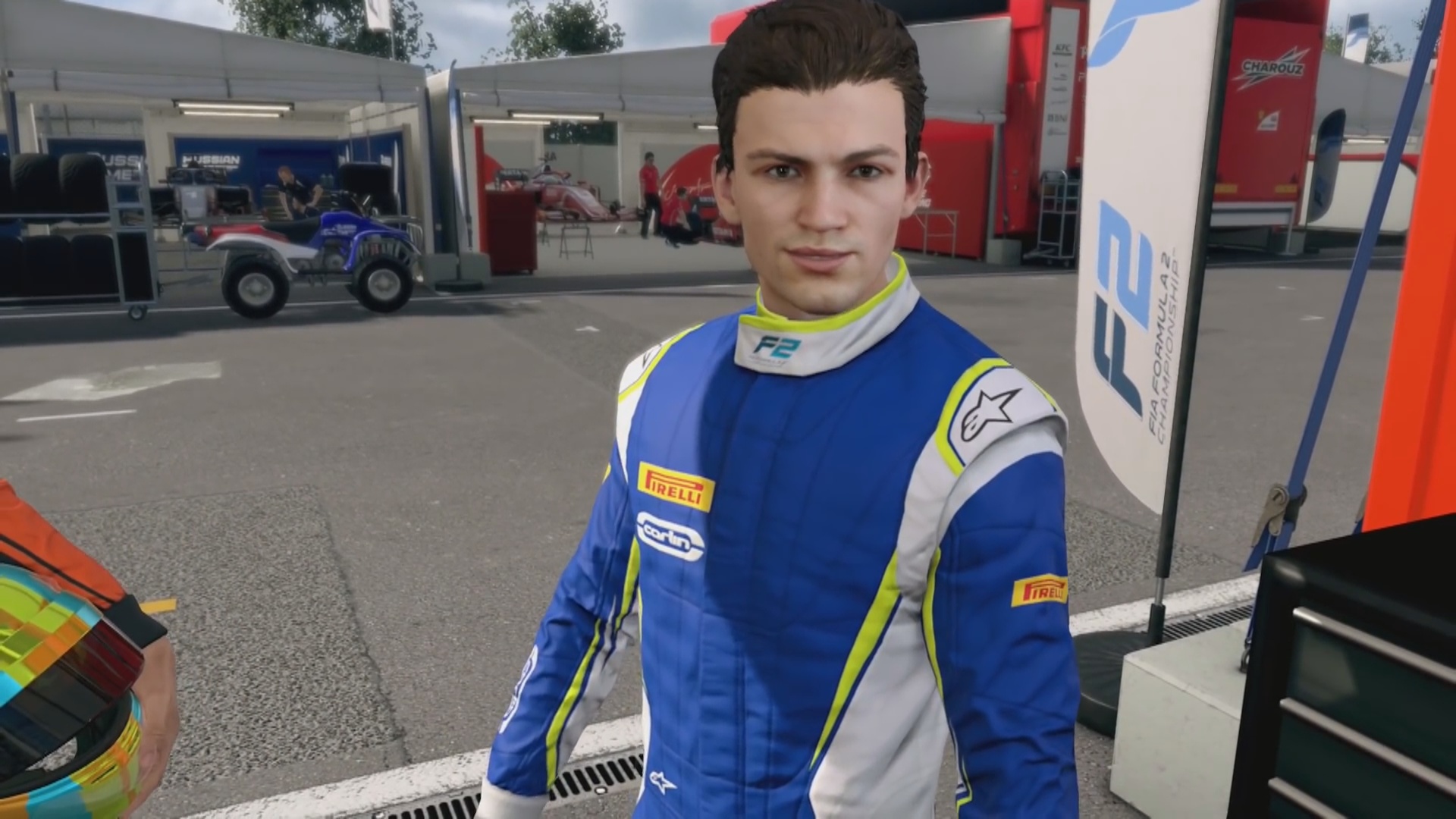 Another one of the major new characters is Casper Akkerman, who is described as a more mature driver who is debating whether or not to carry on with his motorsport career.
There will also be your team boss who will play a pivotal role in the plot along with Akkerman's wife and child and you'll even get to see Jackson's mum.
The Braking Point story is expected to last about five to six hours in total and there won't be any branching paths in the plot.
Many of the story modes in sports games have opted for a more linear plot since that means they can craft one really well-told story rather than multiple ones of varying quality. That's been the thinking for Braking Point as well.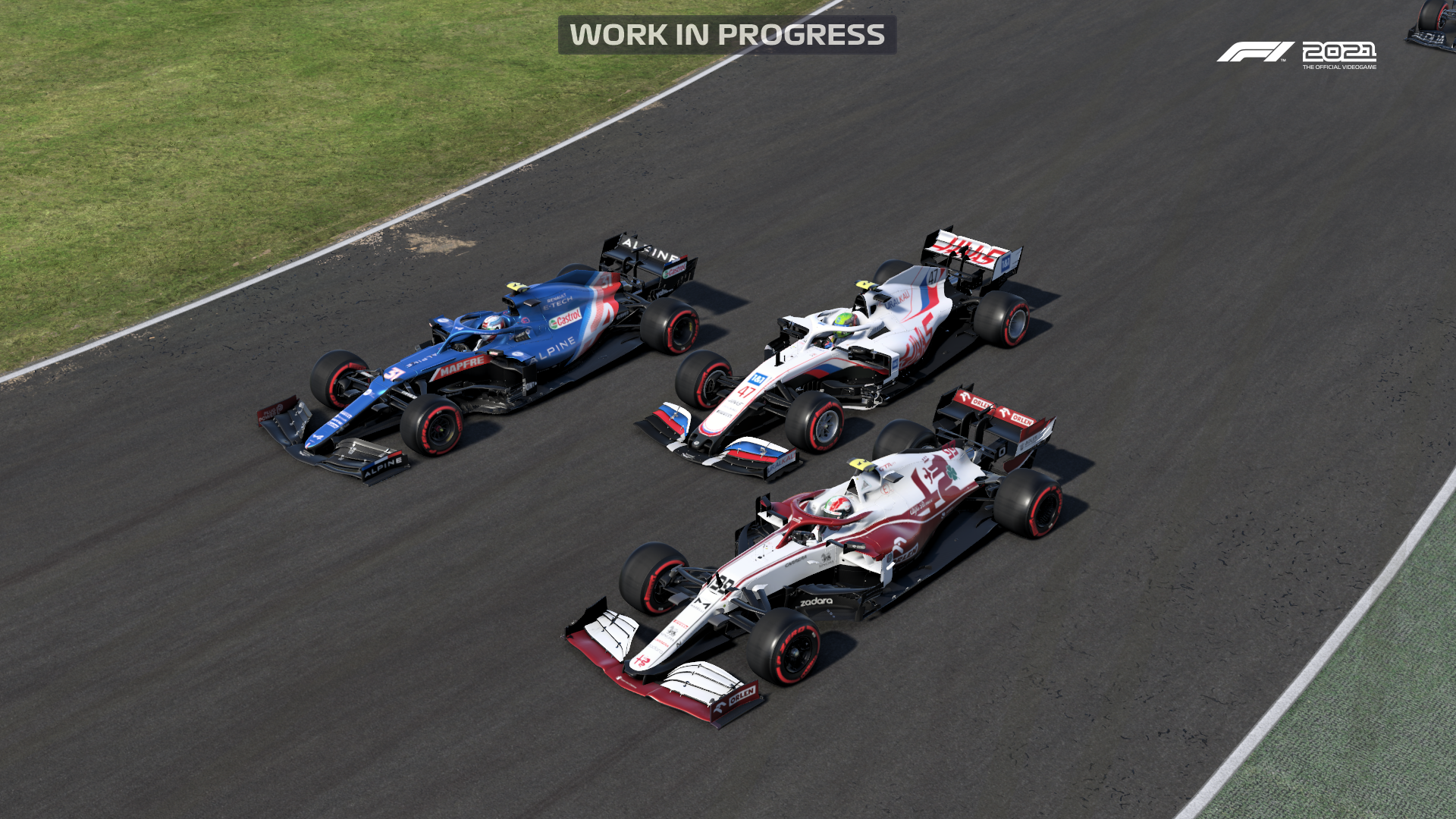 "The actual on-track experience and the main bulk of the story in Braking Point is a linear experience," said Mather.
"We've written something that's meant to take the player through in a specific way but there are elements in Braking Point that the player will have to contend with as well such as the emails that will come in.
"You'll have phone calls from other characters who you'll see when you play it and those are areas where the player will get to interact with other areas outside of the on-track experience.
"The story itself is a linear experience with a start, middle and end and things that happen along the way."
Unexpectedly, the writing duties for Braking Point were handed over to the people who normally write for psychological illusionist Derren Brown's TV shows.
That's not to say that's a bad thing and certainly it's evidence of how seriously Codemasters is taking the plot of Braking Point if they've delegated writing duties to external, professional writers.
If all this sounds interesting to you but you're a newcomer to the F1 games, or even to racing games in general, then there will be standard and casual options which mean Braking Point should be accessible to those who want to use it as a gateway to the rest of F1 2021.
Throughout Braking Point you'll be faced with different narrative-driven scenarios that you have to contend with out on track.
Each one will feature story-specific race commentary from Alex Jacques and Davide Valsecchi in the F2 sections, with David Croft and Anthony Davidson presumably lending their voices to the F1 portion of the story as well.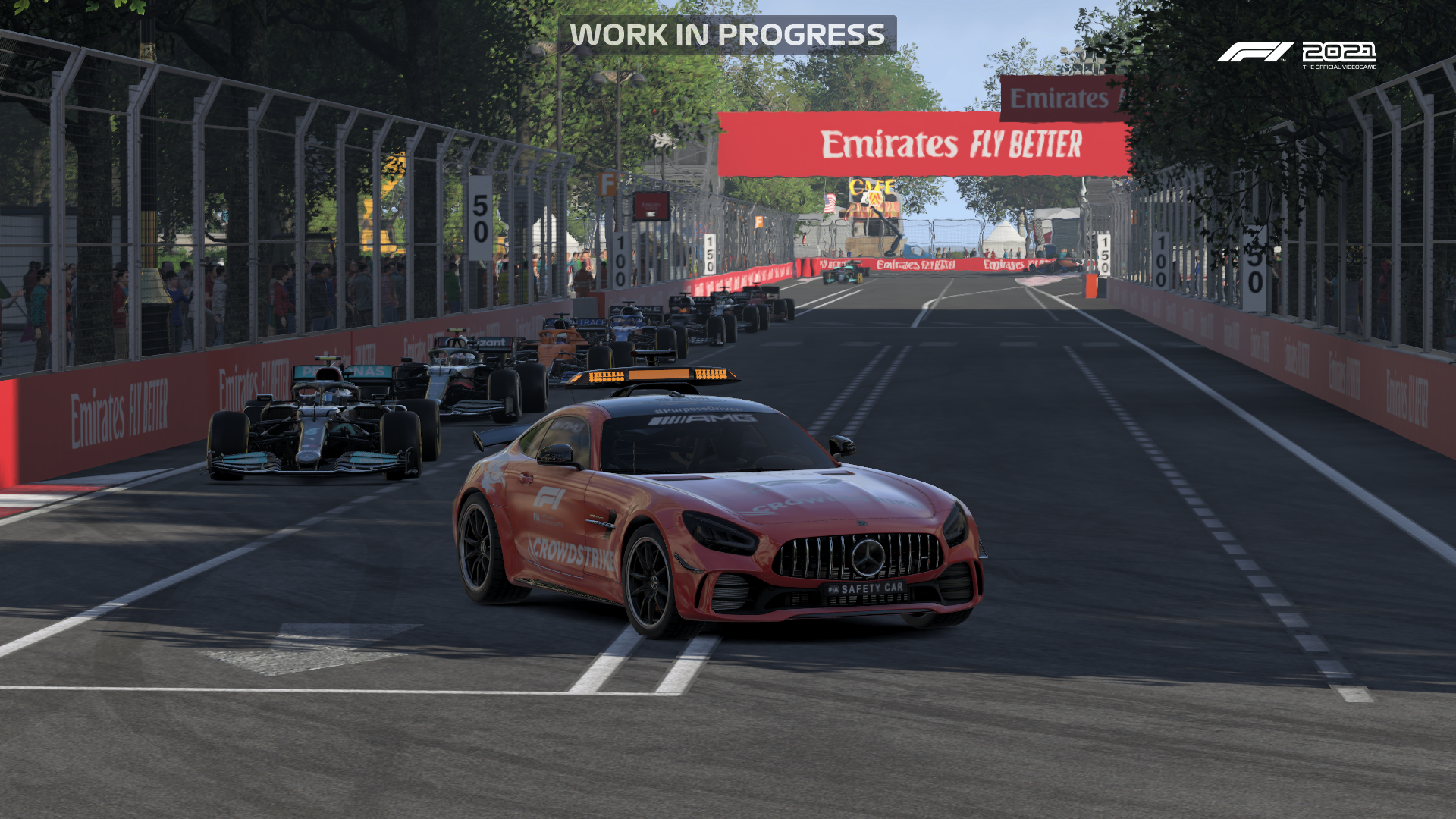 There will also be specific press interactions based on what's happened in the story so far, another area where you'll be able to appreciate the increased visual fidelity in the cutscenes.
The preview build of F1 2021 we currently have access to doesn't contain any Braking Point content but we have been able to see a step up in the cutscene quality thanks to one in the driver career mode which features Will Buxton previewing the season ahead.
This jump in graphical quality is partly linked to the game being developed for the next-gen consoles and certainly, it's not a step forward that's exclusive to Braking Point.
It does mean that visually F1 2021's Braking Point mode will be comparable in quality to the story modes that have been present in other big-budget sports games.
"The game's had a significant fidelity update anyway because we've transferred onto the new platforms so you'll see visual differences in a number of areas including the circuits, the terrain around the circuits, the buildings, the grass," Mather added.
"The drivers have been improved where possible, obviously access to drivers to get new scans has been particularly difficult and at these times it's not the sort of thing where we can just rock up at the paddock and gain access quite easily.
"You'll also notice we've got the new characters in Braking Point and the quality of those characters is something that really shines through.
"We often joke about it that as a studio that focuses on racing titles, to transition into doing something strongly character driven has been a real challenge for the team this year and something that I think everybody's really relished."