The FIA has announced the date of a hearing to decide whether to reinvestigate Carlos Sainz's penalty in the Australian Grand Prix following the Ferrari Formula 1 team's petition for a review.
Sainz dropped from fourth place to outside of the points in Melbourne after he picked up a penalty for spinning Fernando Alonso shortly after the final standing restart of the race – the consequences of which for Alonso were nullified when the red flag was deployed and the order reset.
For Sainz, the red flag and subsequent effective finish under the safety car bunched the pack up and ensured his five-second penalty dropped him outside of the top 10.
Sainz was furious that the penalty was handed out before the end of the race so he wasn't able to make his case to the stewards.
Ferrari and Sainz will be able to make their case for a reopening of the investigation during a "virtual hearing" on April 18 that will determine whether further investigation is needed.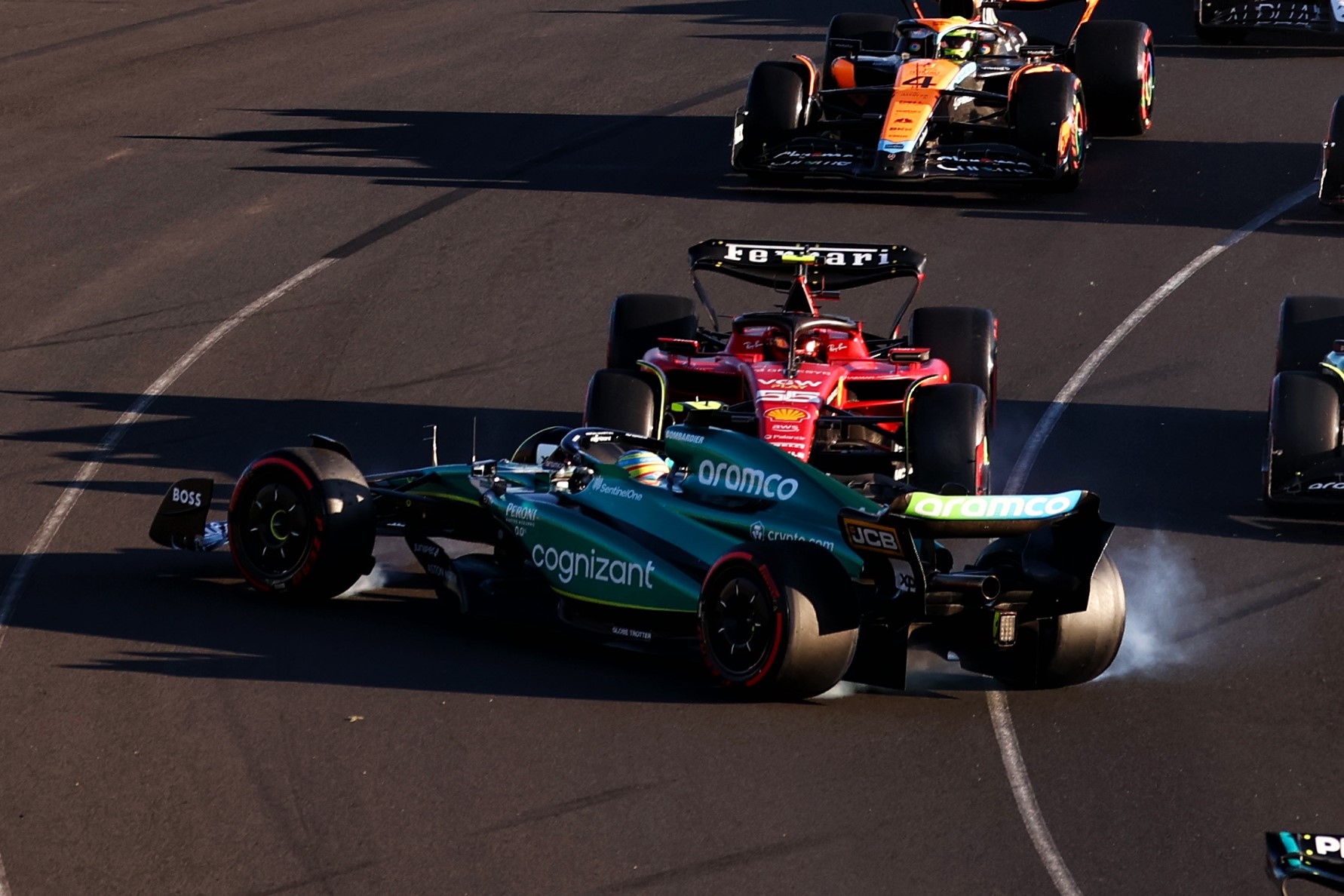 The success of that hearing will depend on whether Ferrari can provide significant, new and relevant information regarding the incident.
If successful, another hearing will be called and the penalty could remain unchanged, be converted to a different penalty or be dropped completely.
It follows Ferrari submitting a petition to make use of the right of review mechanism on Thursday, and team boss Fred Vasseur saying he hopes to have an "open discussion with them" to understand why Sainz wasn't given a hearing after the race.
That was in contrast to the investigation into the clash between the Alpine drivers Esteban Ocon and Pierre Gasly which took place seconds after Sainz and Alonso's collision but was deemed a racing incident.
There was also no investigation into Logan Sargeant rear-ending Nyck de Vries' AlphaTauri into Turn 1 on the restart, inconsistencies that Vasseur criticised.
"For the good of the sport to avoid having three cases on the same corner and not the same decision," he said last week.