Formula 2's very strong recent record for launching drivers into Formula 1 continues for 2021 with three graduates joining the field next season.
They're the drivers who finished first, third and fifth in F2 – Mick Schumacher, the soon-to-be-announced Yuki Tsunoda, and Nikita Mazepin.
The trio follows 2019 runner-up Nicholas Latifi, 2018 top three George Russell, Lando Norris and Alex Albon, and 2017 champion Charles Leclerc in going straight from F2 to F1.
But do others from the F2 field deserve 2021 F1 chances just as much, or more? Or are there F2 stars who weren't quite ready this time who F1 teams need to get signed up for 2022?
Our writers have their say.
A good case for Schumacher's fellow Ferrari juniors
Scott Mitchell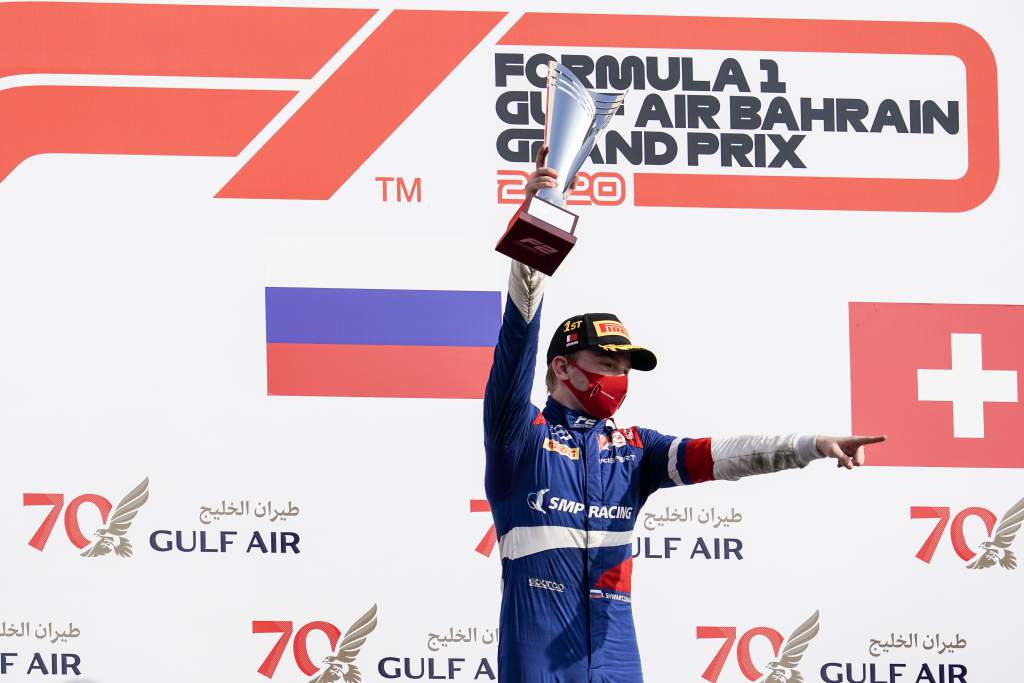 While Ferrari has facilitated Mick Schumacher's seemingly inevitable graduation to Formula 1 with Haas, Schumacher's fellow proteges Callum Ilott and Robert Shwartzman could feel quite hard done by.
The cases for each are quite easy to make. Ilott pushed Schumacher close for the Formula 2 title all season and finished runner-up. Less exciting drivers with less impressive records have made the step to F1 from there.
Shwartzman was arguably the most impressive of the Ferrari talents in F2 given it was his rookie season. He won more races than anybody (four) and was an outside title shot until the end. OK, he was not the leading first-year driver, Yuki Tsunoda saw to that. But Tsunoda's reward is an F1 seat.
Essentially, Ilott and Shwartzman are the two drivers in the top five not stepping up to F1 next year. But both have qualities that would merit an opportunity. So it's a shame that Ferrari's other customer team (Alfa Romeo) has stuck with the uninspiring pairing of Kimi Raikkonen and Antonio Giovinazzi.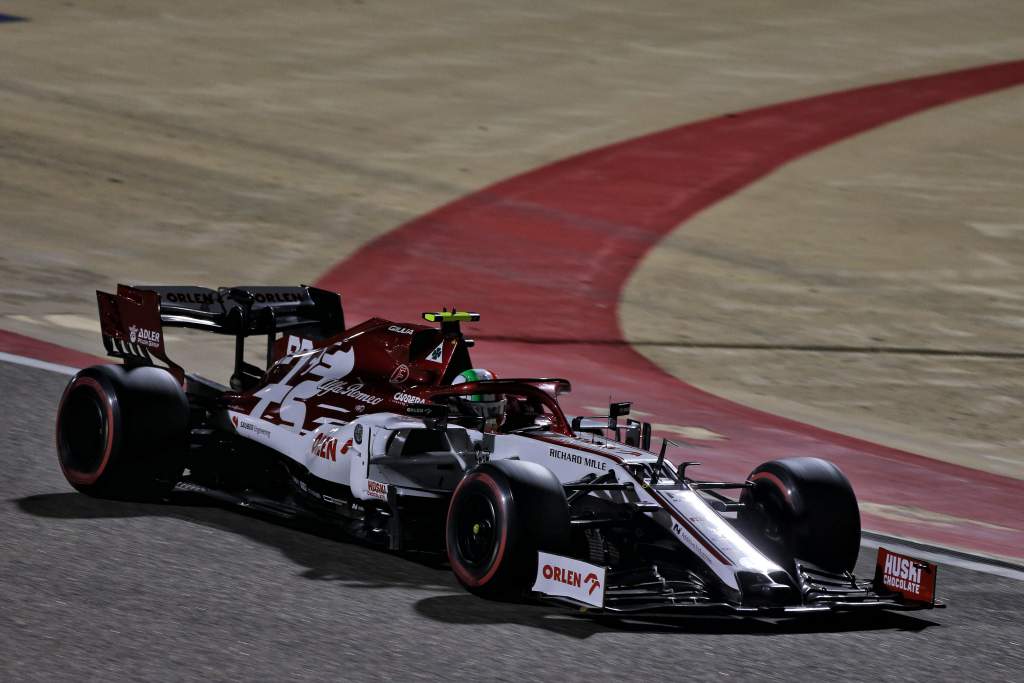 Political pressures probably saved Giovinazzi, as an Italian in the other Alfa Romeo is likely to be useful commercially. If the Ferrari link was to be deployed solely from a talent perspective, replacing him with Ilott or Shwartzman would have seemed a fair outcome given he has had a chance in F1 and not really excelled, while those two drivers have done a good job in the junior categories.
All is not lost for 2022 of course and Ilott still considers himself an F1 hopeful. Shwartzman must be in pole position though with another Prema F2 campaign and what will surely be a sustained title bid next year.
Lundgaard's a star, Drugovich one to watch
Valentin Khorounzhiy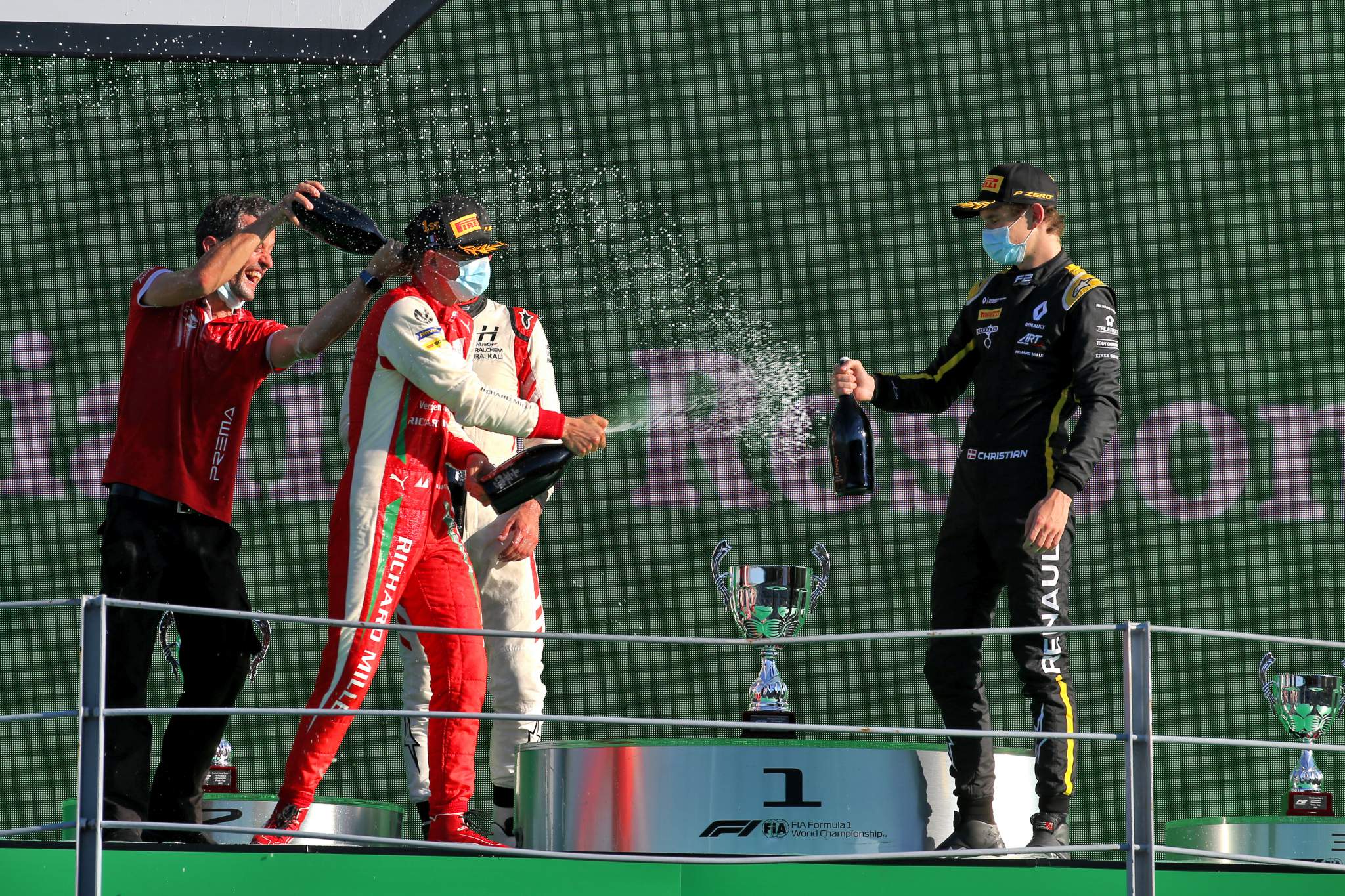 Yuki Tsunoda is the only driver (yes, driver, not just rookie) on the 2020 F2 grid who should have an obvious, indisputable claim to an instant promotion to grand prix racing – but some of his first-season peers strengthened their cases for 2022.
The case for Schwartzman is made above, but there was a point during this year's campaign that Christian Lundgaard looked like he had both Tsunoda and Schwartzman beaten, the ART driver managing seven top-six finishes in the first nine races.
His ART team's early-season form wouldn't last and Lundgaard's pace tailed off mid-season, but his lowly seventh place in the final standings is still quite misleading.
More than anything it is a result of successive feature-race setbacks to close out the season – he should've probably won on Saturday in Mugello but for a late safety car that allowed him to be swallowed up by rivals, while involvement in a multi-car pile-up at Sochi and a startline stall in the Bahrain finale meant he not only drew two blanks, but also was massively on the back foot in sprint races.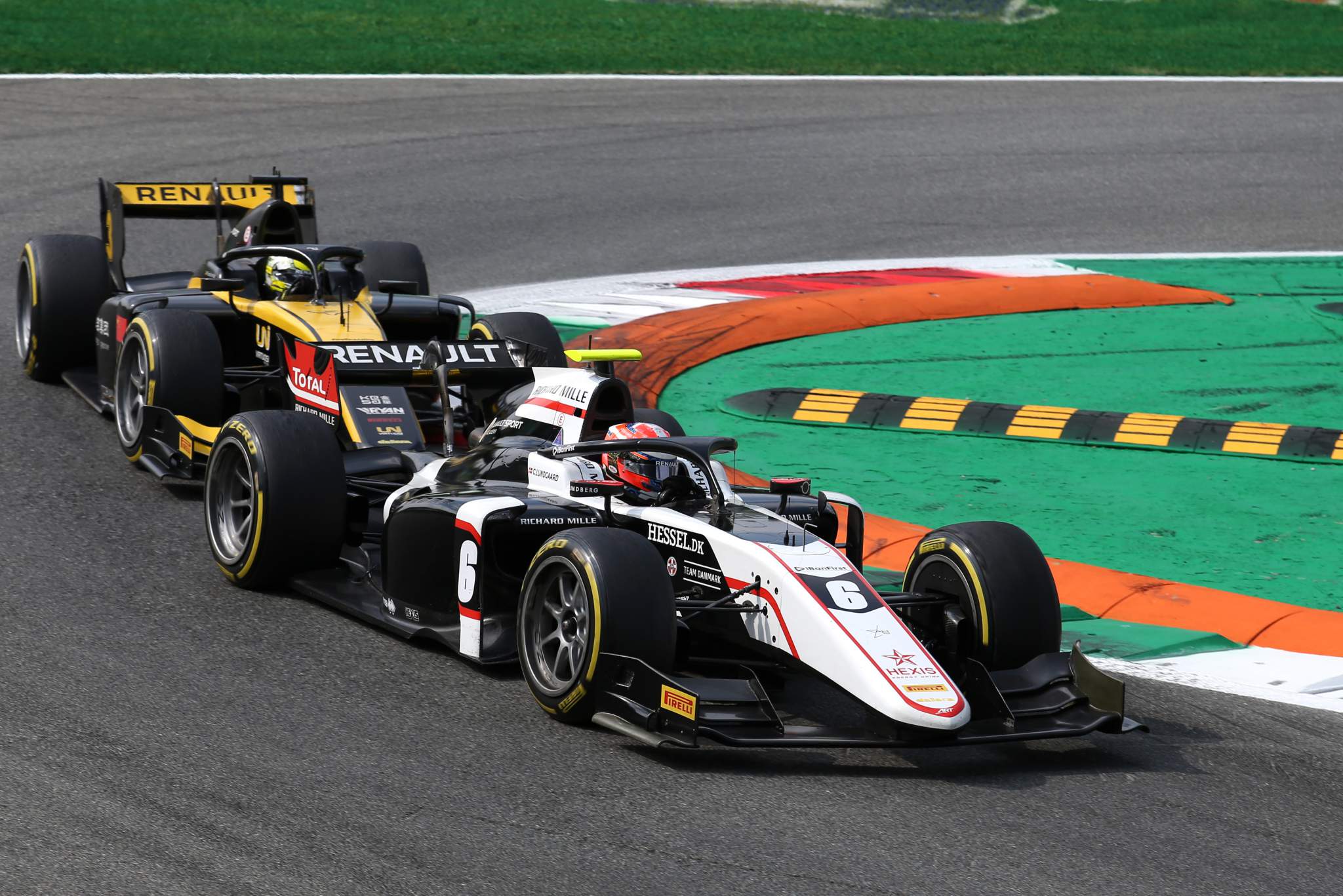 The Dane, who looks set to retain an ART F2 seat, is bound to be a force to be reckoned with next year, and can probably count himself unfortunate to miss out on an outing with Renault in the young driver test in favour of Guanyu Zhou and Fernando Alonso.
The other rookie standout of 2020 is Brazilian Felipe Drugovich, whose season was briefly blotted by some intra-team drama but who otherwise produced a humongous improvement over his 2019 campaign – which yielded only 16th place in FIA F3 with a struggling Carlin team.
Though he's not attached to any F1 programme for now, three wins in 2020 for a rejuvenated MP Motorsport team (one more than it had in its seven prior seasons of GP2/F2 in total) are justification enough to mark him out as a potential F1 driver of the future, and he has a prime opportunity to build on those next year when driving for the frontrunning UNI-Virtuosi squad.
An F1 driver is never decided on driving talent alone
Jack Benyon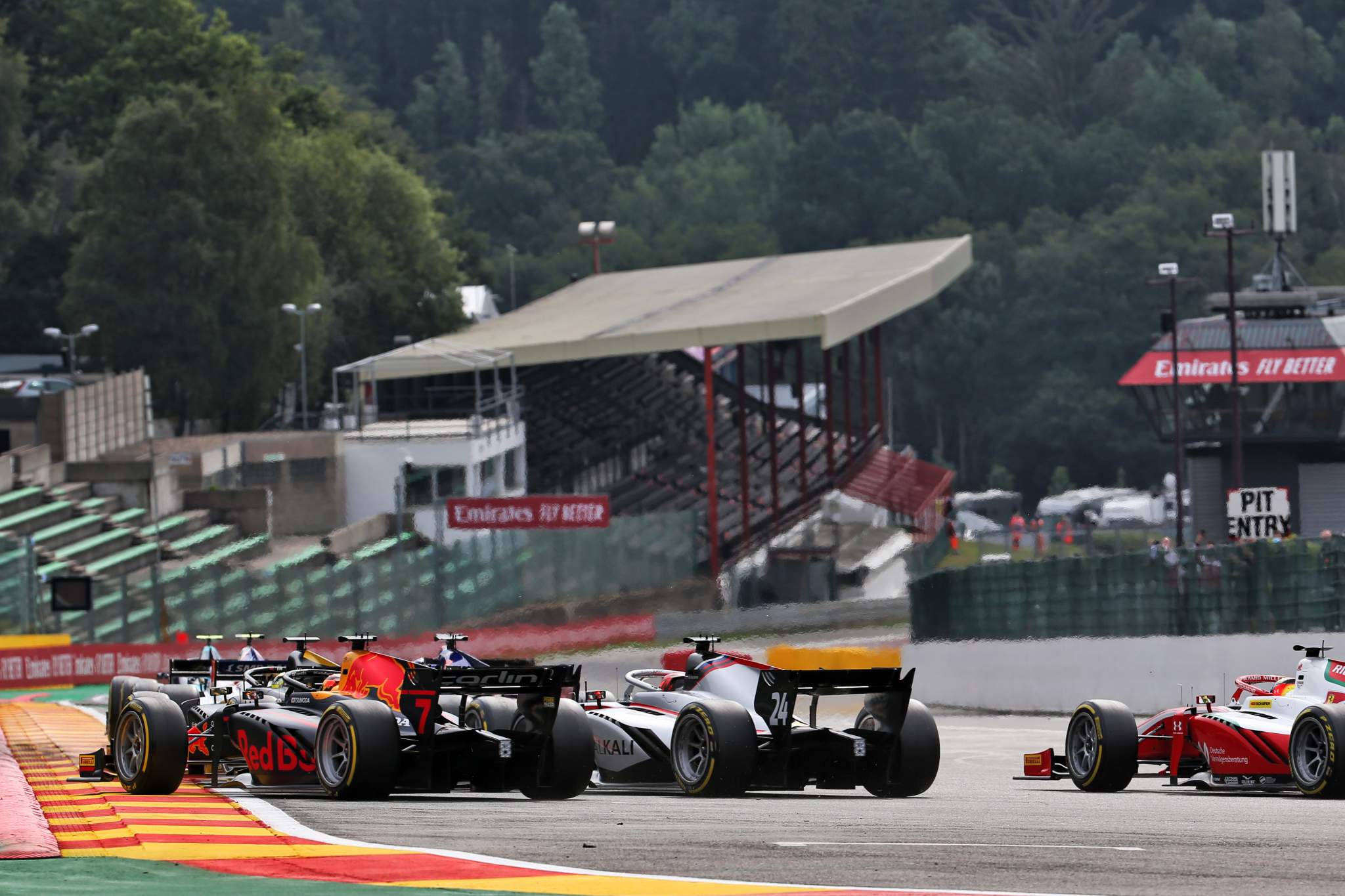 You're naive if you think Formula 1 teams pick drivers purely on driving talent. So for that reason, the correct three drivers have/will be promoted to F1 in 2021.
Schumacher is arguably the most immediately commercially attractive driver ever to go into the championship and he won the title, so that's a no brainer. What Yuki Tsunoda has done in his much shorter car-racing career is extraordinary and his nationality adds another good element for Honda and Red Bull off the track. Another no-brainer.
Prior to yesterday's news, Mazepin was the right driver to promote from the F2 grid for Haas. He may have a reputation for over-aggressive driving and actions, but the finance he brings with him will be key to Haas's development, and his performance on the track doesn't totally negate the advantage that funding will bring.
Callum Ilott is a rapid driver but doesn't boast Mazepin's backing and didn't have the squeaky-clean year he needed. If it was a decision purely on driving talent, Ilott would get my nod as a risky but deserving choice, but it's not and he didn't quite deliver enough to swing the tide his way.
Robert Shwartzman is a future F1 driver, but needs another year in F2 to hone his craft after a wildly inconsistent year. Felipe Drugovich (not in a top team) and Christian Lundgaard (too few years of car experience) fall into exactly the same category after impressing this year in F2 also as above, even if Lundgaard was underwhelming in my eyes in the team responsible for winning the last two titles. All three will/likely will have plumb seats next year and a chance to earn an F1 seat.
But ultimately a combo of good driving ability and the finance involved had made Mazepin a no-brainer, even if he is the least credible F1 option of the three graduates.